About iSpring Learn
iSpring Learn is an award-winning learning management system. With iSpring, you can quickly launch online training in your company. Just upload eLearning content you already have or create it from scratch using a built-in editor for creating longreads, adding webinars and one-to-one sessions (if you want to set up blended learning), assigning learners, and keeping an eye on their results. You can also create a specific learning path for each department. By establishing rules, users can be assigned automatically to any course by their job position, department, group, and other filters. The platform is perfectly integrated with iSpring Suite, the robust authoring toolkit. With it, L&D professionals can create engaging eLearning content enhanced with video lectures, screencasts, quizzes, interactive assessments, dialogue simulations, and e-books, and publish it to iSpring Learn LMS. With advanced statistical reports, you can keep track of the progress of individual users or groups and assess the effectiveness of your training programs. Also, course developers can view content reports to see which learning materials are performing well and which are less effective. iSpring Learn LMS offers a comprehensive list of features that continue to draw attention. The system is straightforward and offers a clear, attractive user interface.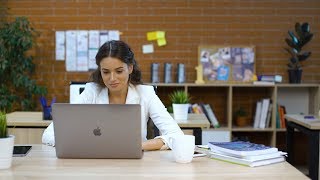 iSpring Learn does not have a free version but does offer a free trial. iSpring Learn paid version starts at US$2.82/month.
Starting Price:
US$2.82/month
Pricing Details:
100 users - $3.66/user/month (billed annually) 300 users - $3/user/month (billed annually) 500 users - $2.82/user/month (billed annually) Custom - Please contact iSpring Solutions directly for pricing details.
Alternatives to iSpring Learn
Used

Daily

for

2+ years

Review Source
---
iSpring learn is a great solution for online learning.
The system underpins my private education business and has been a major driver for success.
Pros
Integration with PowerPoint
Clean, easy to use interface
User self registration
Payments system for selling courses.
Cons
There is not a lot to dislike. It does everything I need. If I had to be very picky I would to be able to alert users to new Courses or to make announcements more easily. At present you can add comments to courses and learning paths, or send individual messages, but this does not alert a user who is not logged in. I can export e-mail addresses and send a mailshot, but this is a bit cumbersome. This is a very minor issue.
Response from

iSpring Solutions

Hi Richard,
Thank you SO much for sharing your feedback about iSpring Learn! We greatly appreciate it :)
Keep it up!

Replied 02/07/2018
Industry: Hospital & Health Care
Company size: 201-500 Employees
Used

Daily

for

6-12 months

Review Source
---
Worth The Money!
I worked closely with our sales person to complete the purchase and get everything set up. It was a very simple and quick process.
Pros
We searched for 2 years for the perfect software. We landed on iSpring due to the cost and features available for a corporate training environment. This has helped up become more remote, especially in a world with COVID. We have been able to track training and identify areas of improvement and even get more departments on board with the training process. I also love the iSpring takes ideas for improvements.
Cons
Most features are easy to use, but some of the reporting options do not provide the information needed, so we have to build workarounds in to get what we need.
Reasons for Switching to iSpring Learn
The decision to choose iSpring over the others named was mainly due to the features available for the price. Some of the other companies were extremely expensive and did not offer the features that we received with iSpring.
Response from

iSpring Solutions

Hi Dayna,
Thanks a lot for reviewing iSpring here on Capterra - we appreciate it greatly!
Hope you enjoy this exciting journey of training management with iSpring.
Keep up the great work and if any questions come up, please don't hesitate to address them to our Tech Support: [email protected]

Replied 22/12/2020
Industry: Computer Software
Company size: 51-200 Employees
Used

Daily

for

6-12 months

Review Source
---
Good for a single company (in-house) use but poor for managing client or partner training
Pros
Ability to have multiple Learning Paths that collate separate courses, and to track users' progress through those Learning Paths.
Cons
New functionality has only been added piecemeal, presumably where a client has paid for a new feature to match their specific requirements. The new functions then aren't applied across the whole system (since the client didn't pay for that work). The result is a "swiss cheese" of a product, with huge holes.
For example, the API doesn't allow you to retrieve attributes that were added in new functionality. The API itself allows you to set and retrieve (limited parts of) individual records, but doesn't let you get access to reports programatically.
SSO is all-or-nothing - you have to have the same SSO for all Organizations, which sucks if you're using the same course material in-house as well as externally. And SSO doesn't support the latest standards. Discussion forums are similarly only open to all and can't be limited to Organizations. Presumably both SSO and Discussions were added before some client paid for multiple Organizations to be added.
On top of all that, iSpring is actually more expensive than other better multi-org solutions such as TalentLMS.
Industry: Education Management
Company size: 1,001-5,000 Employees
Used

Daily

for

Free Trial

Review Source
---
Keep up the good work
Pending data sovereignty challenge.
Pros
Easy user management, flexible certificate management, granular reporting.
Cons
- Limited customisation (learning path title background colour cannot be changed)
- Needs Acrobat Pro lic to configure custom certificates
- Custom user profile fields limited (only list and email, no checkbox)
- No easy option to enable google/linked in SSO
- Course outline has no option for visual thumbnail view
Reasons for Switching to iSpring Learn
- Out of sequence learning path - Certificate management - Detailed reporting
Response from

iSpring Solutions

Hi David,
Thank you very much for sharing your thoughts about iSpring with the Capterra audience. We very much appreciate it ;)
Please send all your feature requests directly to [email protected] Our team wil be happy to work on them!

Replied 07/06/2019
Industry: Computer Software
Company size: 2-10 Employees
Used

Weekly

for

6-12 months

Review Source
---
iSpring Learn, all the essential features of a LMS at an attractive price
We use iSpring Suite to develop e-Learning courses. Right now we use iSpring Learn to demonstrate the benefits of e-Learning courses and the use of a LMS such as iSpring Learn. We really like iSpring Learn because it offers all the essential features of a LMS, but also because it is an affordable and easy-to-use solution. We are going to use it to sell e-Learning courses in the near future.
What we really like is that you don't need to be an expert to set iSpring Learn. From the Settings tab, you can configure the account, branding, backend and frontend, as well as the e-commerce feature. You can also set your PayPal account to receive payment. Another key point is that the user portal can be localized. That's really easy! You just need to edit the CSV-file (to translate the strings in your native language) and to import it.
iSpring Learn offers great content management capabilities. The Learning Path feature is an essential feature. It allows you to combine lessons into chapters within the learning path and to set different rules and permissions. If you use iSpring Suite, you don't need to upload your content from iSpring Learn. You can directly publish it from iSpring Suite which is really convenient.
We found the User Management very easy. It is located in an only one tab (People) and it's where you can add and edit Organizations, Groups and Users.
And iSpring Learn offers a couple of reports about user activity. We can export these reports as Excel files or save them as PDF files.
Pros
iSpring Learn is an affordable and easy-to-use solution. You don't need to be an expert to use it and you can set the solution in just a couple of hours! Thus, you can quickly offer e-Learning courses to your customers.
The users can also access to courses on their mobile devices with the app, which is a really great feature.
iSpring Suite is perfectly integrated with iSpring Learn, so you can directly publish your presentations to the LMS. That means time saving.
Cons
A couple of great requested enhancements: More customization features for the user portal would be very welcome as well as a sharing desktop/chat feature.