About iSpring Learn
iSpring Learn is an award-winning learning management system. With iSpring, you can quickly launch online training in your company. Just upload eLearning content you already have or create it from scratch using a built-in editor for creating longreads, adding webinars and one-to-one sessions (if you want to set up blended learning), assigning learners, and keeping an eye on their results. You can also create a specific learning path for each department. By establishing rules, users can be assigned automatically to any course by their job position, department, group, and other filters. The platform is perfectly integrated with iSpring Suite, the robust authoring toolkit. With it, L&D professionals can create engaging eLearning content enhanced with video lectures, screencasts, quizzes, interactive assessments, dialogue simulations, and e-books, and publish it to iSpring Learn LMS. With advanced statistical reports, you can keep track of the progress of individual users or groups and assess the effectiveness of your training programs. Also, course developers can view content reports to see which learning materials are performing well and which are less effective. iSpring Learn LMS offers a comprehensive list of features that continue to draw attention. The system is straightforward and offers a clear, attractive user interface.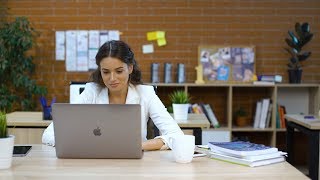 iSpring Learn does not have a free version but does offer a free trial. iSpring Learn paid version starts at US$2.99/month.
Starting Price:
US$2.99/month
Alternatives to iSpring Learn
Used

Daily

for

1+ year

Review Source
---
The fastest way to create Elearning courses
It allows you to create interactive learning courses or lessons in a few minutes, as it is very intuitive and also allows you to export in the form of scorm, html5 and much more. It is an excellent author tool for instructional designers
Pros
Its perfect integration with Power Point allows you to create simple and complex interactions in a short time. In addition, tools such as QUIZMAKER or Interacciones provide many options to generate more entertaining and motivating courses for users.
Cons
The only thing that would improve is that the maintenance type support is included in the cost of the license, since that in its beginning it was like that, then separated license of use and license of maintenance.
Response from

iSpring Solutions

Thank you Meiby for sharing your thoughts about iSpring here on Capterra. We are sure it will be very helpful to anyone looking for an eLearning solution. Keep up the great work!

Replied 23/01/2018
Industry: Computer Software
Company size: 2–10 Employees
Used

Weekly

for

6-12 months

Review Source
---
iSpring Learn, all the essential features of a LMS at an attractive price
We use iSpring Suite to develop e-Learning courses. Right now we use iSpring Learn to demonstrate the benefits of e-Learning courses and the use of a LMS such as iSpring Learn. We really like iSpring Learn because it offers all the essential features of a LMS, but also because it is an affordable and easy-to-use solution. We are going to use it to sell e-Learning courses in the near future.
What we really like is that you don't need to be an expert to set iSpring Learn. From the Settings tab, you can configure the account, branding, backend and frontend, as well as the e-commerce feature. You can also set your PayPal account to receive payment. Another key point is that the user portal can be localized. That's really easy! You just need to edit the CSV-file (to translate the strings in your native language) and to import it.
iSpring Learn offers great content management capabilities. The Learning Path feature is an essential feature. It allows you to combine lessons into chapters within the learning path and to set different rules and permissions. If you use iSpring Suite, you don't need to upload your content from iSpring Learn. You can directly publish it from iSpring Suite which is really convenient.
We found the User Management very easy. It is located in an only one tab (People) and it's where you can add and edit Organizations, Groups and Users.
And iSpring Learn offers a couple of reports about user activity. We can export these reports as Excel files or save them as PDF files.
Pros
iSpring Learn is an affordable and easy-to-use solution. You don't need to be an expert to use it and you can set the solution in just a couple of hours! Thus, you can quickly offer e-Learning courses to your customers.
The users can also access to courses on their mobile devices with the app, which is a really great feature.
iSpring Suite is perfectly integrated with iSpring Learn, so you can directly publish your presentations to the LMS. That means time saving.
Cons
A couple of great requested enhancements: More customization features for the user portal would be very welcome as well as a sharing desktop/chat feature.
Industry: Transportation/Trucking/Railroad
Company size: 2–10 Employees
Used for

6-12 months

Review Source
---
Expensive and Not User Friendly
I used for roughly 6-months at my past role in association marketing.
Pros
This program is very robust and has many features for users of all skill levels. The training platform looks very professional.
Cons
This is not easy for the back end user. We had some issues deploying. This is also costly and takes a lot of effort of the administrator's end to create the training. More assistance would be appreciated.
Response from

iSpring Solutions

Hello Madeleine,
Thank you for sharing your thoughts about iSpring solutions! We very much appreciate it!
Regarding your Cons, have you contacted our Support Department? Our specialists are always here to help: sup[email protected] We also have lot's of helpful materials on our website, such as articles, videos, help docs, etc. that can help you get started in a snap: https://www.ispringsolutions.com/support

Replied 19/08/2020
Industry: Airlines/Aviation
Company size: Self Employed
Used

Weekly

for

6-12 months

Review Source
---
iSpring is second to none!
Overall, I've been very, very pleased with all they have to offer. I spring learn is just the online platform for staging and selling. iSpring is was used for uploading the course in creating interactive tests, quizzes, survey questions, etc. The whole program is seamlessly integrated. I shopped around to a variety of different competing programs, and for the value paid and the service given by iSpring, they really are the best value available. It's excellent if you need to get started quick and easy.
It helps me also because of the flexibility and be able to group different courses to make different options available to my customers. Two thumbs up
Pros
What I really like the most about iSpring Learn is the integration it has with the iSpring Suite. Once I'm ready to upload my course, it's a one click button that says Publish. It can't get any easier than that! It does the conversion to reduce the file size and then uploads it.
As for what I like about I spring learn is it's very, very easy to use. It's all self-explanatory, I didn't need any help at all for doing all the basics. More complicated tasks, such as setting up a variety of groups courses for different persons may need some assistance, I'm trying to do a thing on my own. They do offer a lot, and I do mean a lot of online tutorials which are very clear and helped me do what I need to do.
Cons
So far, I can't say there's anything negative about iSpring Learn. It's been too easy to work with to say anything bad about it. Not kidding. I'm a one person business and I needed simplicity as I don't have time to learn a lot of coding or advanced functions. It's very straightforward and found it very easy to use. A beginner can figure it out.
Response from

iSpring Solutions

Hi and THANK YOU greatly for posting such a wonderful review of iSpring here on Capterra. We are sure it will be helpful to anyone looking for a solution for eLearning.
Keep it up :)

Replied 17/09/2018
Industry: Health, Wellness & Fitness
Company size: 201–500 Employees
Used

Daily

for

2+ years

Review Source
---
Easy to use but powerful
I like it. It is easy to use and the support is very good. Overall the experience has been very positive.
Pros
You can write and publish a course in a matter of hours. It's easy to learn and anyone who is able to use powerpoint should have no problem getting started. There are also a lot of helpful videos and tutorials online if you need help. I nearly forgot to mention there is also interactive live help that pops up whenever you visit the iSpring website.
Cons
It's sometimes hard to decide which report to use and it will not produce a report of the percentage of people who have completed a course.
Response from

iSpring Solutions

Hi Keith,
Thank you for your kind words about iSpring products and service! We very much appreciate it :) Keep up the great work!

Replied 04/04/2019