About Close
Close is the sales engagement CRM designed to help SMBs turn more leads into revenue. At Close, were dedicated to the business of the future: smart, agile teams who work remotely. If you're a tech-enabled team who needs to scale without overpaying for enterprise software, you've found the right sales tool. Close lets you email, call, and text your leads, all without add-ons. Packed with productivity tools like task reminders and Power Dialer, you'll reach more leads and follow up more often. Close is designed with the goal of making salespeople as efficient as possible. Make and receive calls with just 1-click. All calls are logged automatically (no manual data entry!). Looking at scalability? With bulk email automation tools and cold calling features like the power and predictive dialer, you can reach large lead lists quickly and perform high volume sales in Close. Primary features include lead management, global calling management, 2-way email sync, and reporting. Other features include a built-in text messaging feature, sales pipeline view, email marketing tools, and predictive dialing. The software has an open API and offers integration with 50+ applications including Zapier, Zendesk, and Wufoo. Support is offered via email, phone, online FAQ documentation, and a self-service knowledge base.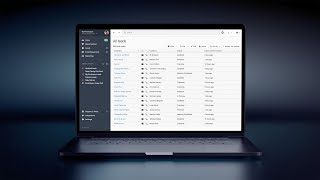 Close does not have a free version but does offer a free trial. Close paid version starts at US$29.00/month.
Starting Price:
US$29.00/month
Industry: Computer Software
Company size: 2–10 Employees
Used

Daily

for

1-5 months

Review Source
---
Great Beginner CRM Tool
Great tool overall to get started for a founder with little sales experience
Pros
- Very easy to get started / intuitive interface
- Enables you to send emails straight from tool and manage inbox
- Ability to set reminders and follow ups
- pipeline UI, similar to salesforce or hubspot
Cons
- analytics on emails (open rates, campaigns) hard to understand. Ended up using persistIQ for this
- hard to tell when prospect opened email
Reasons for Choosing Close
Email inbox management in Close
Industry: Marketing & Advertising
Company size: 2–10 Employees
Used

Daily

for

1-5 months

Review Source
---
Close is great for startup sales but lacks some simple features
Overall it's been a good but not great experience. The basics are covered for a CRM but some what seems like basic features are still missing.
Pros
I love the automated email sequences to help with my outbound prospecting efforts. This enables me to 'set it and forget it" to ensure proper follow up is happening with prospects.
Cons
I don't like that you can't map specific email chains to specific opportunities. Furthermore, you can't upload files which is a real drawback and support suggested I just link to google shared drives.
Industry: Computer Software
Company size: 11–50 Employees
Used

Daily

for

2+ years

Review Source
---
Good For A Small Sales Team, in The Early Days
On a larger scale, Close becomes really impractical. Sales agents lose track of contacts, there's no meaningful data analysis that can be done because of a lack of tagging and order. It's a good package to start out with, but I find that companies move along quickly for more powerful and useful products.
Pros
- really easy to use
- stripped down to the bare minimum, not many tabs for the sales team to navigate
- new email chain function is impractical as it's a manual task to set up for so few sales contacts
- customer support a few years ago was bad but has improved greatly
- price
Cons
- hard to extract data in a meaningful way. The search functionality is quite rudimentary
- data analysis is barely existent
- insufficient tagging
- feels like a doctored spreadsheet with nicer formatting but less usability
Industry: Internet
Company size: 11–50 Employees
Review Source
---
A modern sales platform optimized for outreach
While Close.io is a CRM by definition, I consider it more of a sales platform. I consider it as a platform because of it's flexible and rich API that allows you to customize any component. Close.io is a fantastic tool that teams should use for interacting with their customers.
With built-in call and email integration, Close.io is designed for salesperson outreach. It eliminates unnecessary data entry, and is the perfect companion for any sales team using the "Predictable Revenue" (A book by Aaron Ross) approach to sales. All activity (calls, emails, lead status changes) is automatically tracked, leaving the sales rep to just write contextual notes for each activity.
The automatic tracking of activity leads sales managers to easily determine how much activity yields certain sales results. Those answers are the holy grail when it comes to building a scalable sales process.
Pros
- Built-in call and email integration.
- Flexible and powerful API w/ great documentation.
- Dynamic lead lists (called "Smart Views") powered through search.
- Native Mac and WIndows apps.
- Responsive support team.
- Custom fields
Cons
- Costly for budget conscious teams. (But not less expensive than Salesforce and like platforms)
- No native mobile apps yet. (Not recommended for outside sales teams)
Industry: Online Media
Review Source
---
Best CRM I've had the pleasure of using
Close.io has been a huge help to our small B2B sales department. Before close.io we were using multiple programs to email, call, track, notate, and manage customers. It was a mess!!! Now we can do everything within the app itself. No more transferring information from one source to the other.
Pros
The features that helped us the most:
-real-time integration with gmail. We send and receive all our email through the app. Besides being more convenient it also keeps all correspondence logged in an easy to reference way.
-recorded calls - all calls and voice-mails are automatically listed right along with notes and emails. This is incredibly useful with longer sales cycles. We are able to go back and actually hear what the customer said on the call two months ago. So much better than just notes, especially if there is every a disagreement.
- Support is amazing. Always very responsive and timely and walked us through our limited implementation issues, (see below). Additionally, they are always improving the app, so about the time I suggest an option I'd like to see it is already slated to be rolled out.
Cons
Not really any cons to speak of, but we had a couple issues at first:
- call quality was poor. This was due to trying to use a wireless connection and after switching everyone over to wired, it went away. So while not an app problem, something to consider if you or your team work remotely.
-Some merging issues when pulling lead data from our web form. Again, this was not an app problem so much as a developer problem on our end, but it was a headache for a couple days none the less.