About eWay-CRM
CRM tools within e-Way CRM are integrated with Outlook, allowing for further use and expansion of the system. With this software, marketing is done easily and efficiently because it can assist in creating strategic plans, sending bulk emails, generating leads and evaluation. It also has tools to have successful sales. The CRM, together with Outlook, stores data about the customers and allows users to access them. The software also offers a project management module that allows automation of the workflow. Additionally, assessment of the business performance is possible with the analytics tool available in this software. Professionals can also use it as a web application or via mobile devices. It works offline so employees can track business opportunities and engage with customers, even from remote locations.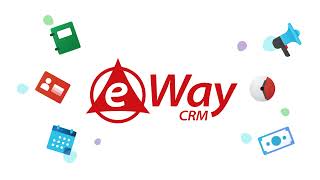 eWay-CRM has a free version and offers a free trial. eWay-CRM paid version starts at US$24.00/month.
Starting Price:
US$24.00/month
Industry: Management Consulting
Company size: 2–10 Employees
Used

Daily

for

2+ years

Review Source
---
A+++. The Best CRM Software in the Market
I was a 10+ years users of the obsolete, outdated, full of issues Microsoft Business Contacts Manager. The thing was free and Microsoft did not care to update it and discontinued it. I spend 2 to 3 months checking almost all CRM software I could find before selecting one to replace Microsoft Business Contact Manager, as I wanted to make sure I did this only once. I picked eWay-CRM and I picked right. Imported the old database without any issue and set it up and customize it myself, even though I have no IT background. Very easy to set up and to customize.
Pros
Things that I like the most: 1. Customization. You customize the forms, the views, the database, the workflows, and everything and use them whatever way you want to use them. Really. 2. The breadth of features. Whatever you want to do, eWay-CRM has a way to do it. 3. Customer service. You call customer service in the USA any time during working hours and [SENSITIVE CONTENT HIDDEN] will pick up the phone in 5 seconds and solve your issue pronto. 4. The stability. Windows 10 and Office have dozens of updates and changes. You can always count on eWay-CRM to be there, stable, available 100% of the time. 5. Reliability. Everything is backup in the cloud instantly. My data is safe.
Cons
I like eWay-CRM so that much that I cannot think on anything to change, except some very minor icon function changes I suggested in the online forum. Has not been changed because fellow users did not agree with my suggestion. I can live with that and recognize that that only changes with a lot of users support can be implemented.
Industry: Information Technology & Services
Company size: 2–10 Employees
Used

Daily

for

1+ year

Review Source
---
The best all-in-one Outlook CRM that helps us to keep track of our clients information and...
Great user experience 24/7.
Pros
eway-CRM helps us to manage all our customers information. We are able to manage and share all our customers and clients data. Track correspondences. It also enables us to track sales. Attach emails, notes and documents. Plan follow-ups tasks. Workflows helps to automate sales pipeline.Track project finances and prevent protentional problems.When it comes to email marketing its used for sending bulk emails, collecting feedback and generating leads. Overall its a great all-in-one Outlook CRM.
Cons
No dislike at all. Everything is going on well. The support has been very phenomenal and so proactive.
Industry: Public Safety
Company size: 11–50 Employees
Used

Monthly

for

6-12 months

Review Source
---
Online Eway
Good. Practical.
Pros
Easy to use, user friendly. It is good you have a version for browser.
Cons
I use online version and sometimes it is not working. I cannot use some features, open some tabs, history, etc.
Industry: Information Technology & Services
Company size: 1,001–5,000 Employees
Used

Daily

for

1+ year

Review Source
---
eway-CRM solution elevate our customers experience and enhance our team collaboration.
My user experience has been absolutely stunning. This tool has greatly improved our customer relations and productivity in my organisation.
Pros
I really love and appreciate the seamless integrations with Microsoft Outlook and Office which enables us to access CRM functionalities directly within the Outlook interface, hence making it easy to track and manage our customer interactions without switching from one app to another. It offers customizable and scalable options which allows us to tailor this tool to our specific needs. It enables me to make things like custom fields, forms, workflows, and reports to align with unique business processes. Overall this tool accommodate the growth and evolving requirements of our business needs over time.Enhances team collaboration. We are able to collaborate effectively by sharing customer data, contact, task's and projects. Also we are abl to access real-time information, track progress, assign tasks, and communicate within this tool easily hence promoting collaboration and teamwork.
Cons
Some users in my organization especially those that are not tech-savvy or have limited experience with this tool find it a bit complex and difficult to navigate. Also the learning curve can be as well be steep which requires time and effort to fully understand everything.
Industry: Electrical/Electronic Manufacturing
Company size: 11–50 Employees
Used

Daily

for

1-5 months

Review Source
---
The most sensible saless focused CRM I have come across
Very impressed. It gets the main issues of sales. Most of us have many active opportunities and tasks but we can't remember everything. Eway helps me track it, reminds me, then leaves me with a straightforward record of the whole process for reference.
Pros
Integration with Outlook for tracking emails with opportunities, and for managing tasks.
Cons
Some missing features are only available in Enterprise version. Like the ability to make a contact private to a particular user. I'm the MD so I have email comms that I don't want to be public but I have no easy way to do that unless I get the enterprise version.
Reasons for Switching to eWay-CRM
its better