About Global Shop Solutions
Global Shop Solutions offers ERP software to serve clients across manufacturing industries of all sizes. The multi-modular application is comprised of independent modules for customer relationship management, inventory management, accounting, scheduling, job costing, agile project management, designing and more. Businesses can either subscribe to specific modules as per their requirements or subscribe to a full-fledged ERP suite.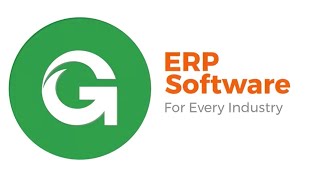 Global Shop Solutions pricing
Global Shop Solutions does not have a free version.
Alternatives to Global Shop Solutions
Global Shop Solutions Reviews
Industry: Aviation & Aerospace
Company size: 51-200 Employees
Used

Daily

for

2+ years

Review Source
---
Global Shop Solutions
Pros
This product comes out of the box with all the modules and many custom programs that can be downloaded. Other ERP's have a base package and addons must be purchased ( which adds up quick)
Cons
I don't know if I could pick a specific function of Global Shop I don't like. Most issues are due to a lack of training. The team is very helpful and knowledgeable to help when you reach out to them.
Industry: Shipbuilding
Company size: 201-500 Employees
Used

Daily

for

2+ years

Review Source
---
Global Shop - Complete ERP system
It works. There are some large learning curves for certain parts, though. It is a very configurable, competent ERP. Some parts are very mature and just flow. Others can use some polishing.
Pros
There is always a way to get something done. If you have questions. support is a call or email away.
Cons
Can be a bit clunky and heavy. I understand that they want to be everything to everyone, but there is a lot of stuff in the way sometimes.
Reasons for Choosing Global Shop Solutions
Global Shop was better for us
Reasons for Switching to Global Shop Solutions
We were so out of date that we looked around for a new one and decided on GSS
Industry: Electrical/Electronic Manufacturing
Company size: 11-50 Employees
Used

Daily

for

1+ year

Review Source
---
Absolutely horrible user interface.
We've been using this program for about 13 months now and I struggle to find anything to say that is positive. In summary, if anyone is considering using this program to make their work simpler, they'll be very disappointed. Below are some notes.
Note; I have paragraphs and paragraphs of how bad this program is but I'll try to be brief.
The user interface is, without question, the worst I've ever encountered in almost 30 years of working with computers. Text interface is awful. Sometimes when you first click a field, any input will then erase and replace what's in there. Other times when you first click a field, any input will append what is already in there. Sometimes you have to hit "enter" to get your edit accepted, other times you have to "tab" to have it accepted.
Sometimes it will let you input lower-case, sometimes it won't. Also, sometimes the field is case-dependent, but most times it is not.
Text: cursor placement. Sometimes mouse-clicking in the field places your cursor at the home position. Sometimes it places it at the end of the text. Sometimes it actually is highlighting ALL of the field. You don't know what it's going to do because it does it differently depending on the window you're working in.
Concerning text, you have to press the "insert" key to keep from overwriting text when editing a field. Overwriting is GSS's default action and there is no control-z function to correct any mistake, should you happen to overwrite what was in the field. Many of the GSS windows don't have a "minimize" button; only an "X".
I don't like that GSS's windows take precedence over all of the other windows on my machine. Even though I've selected (let's say) Outlook to view right now, GSS's inventory browser always stays in front of it. I can still click around and work in the Outlook window but the GSS inventory window is displayed in front of it. The only way to get it out of the way is to CLOSE it. There's no minimize button.
Doing an order or a quote makes you open a new window for your lines. However, the old window (header) stays open and blocks what's behind it. You can't move it, either because it's not the active window.
The cut/paste form fill interface is very difficult to decipher and almost impossible to use if you don't have an insert button. Can't control-Z. If you get GS's text interface (above) wrong, you can't control-z to undo. Again… Windows 95 had this action. This can't be said often enough. You can't control-Z. There is no "undo" functionality. You can't even close/abort an order w/o saving it. Copy and paste, even insert, are a mystery. It always behaves differently depending on the specific window that's open.
In closing, I would recommend that you run -with all your might- away from this sophomoric attempt at a user interface.
Cons
This program will not interface with Windows(tm). Among other things, you cannot use control-Z. Formatting is not possible.
Industry: Electrical/Electronic Manufacturing
Review Source
---
Solid and Flexible System with Advanced Features.
Pros
The product is very flexible, detailed, and truly integrated. It is capable of delivering capabilities and options that most vendors only seem able to promise. This, matched with a very high reliability, makes the system a good match for most manufacturing organizations.
The integration and interface make for a good user experience that is flexible enough to meet most users' needs. This is accomplished through the true integration of all major areas of functionality and makes operation very smooth. We rely heavily on the integrated Document Control systems to provide information relevant to users and customers through the manufacturing process and afterward. It is a huge timesaver and allows us to answer most customer questions on a single call, chat, or e-mail.
Another great advantage of this is the company behind the software. First, you are dealing with a family owned company with no intention of selling. This speaks to the commitment of the company to the product and its support. Second, they are the developers of the software, which ensures a tight integration between modules and understanding of issues. And finally, the same organization selling and supporting the software is also writing it. This is huge and avoids drawn out finger-pointing sessions between the software company and VARs that leave you high and dry with other solutions.
Cons
Dealing with issues after upgrades and limited support for older versions are a hassle. Being that it is such a complex piece of software and is tweaked to each user's needs, I understand that issues crop up, but that doesn't make dealing with them any less difficult.
Industry: Electrical/Electronic Manufacturing
Company size: 201-500 Employees
Used

Daily

for

2+ years

Review Source
---
Excellent experience over the past 10 years
GSS has been a good fit for us by providing a fully developed, all-in-one business resource, from a software provider that acts more as a partner than a vendor.
Pros
We find GSS to be a highly developed ERP tool with some very sophisticated functionality; not all of which we need to take advantage of, but is there if/when we decide to. The extensive range of selective parameters allowed for flexibility in how we configured the software to function for our business, so the implementation process was key for us. And we find, even 10 years in, that these software options along with GSS's continual commitment to software enhancements have been able to keep up with the evolving processes and informational demands of our business. And I can't say enough about their customer service support.. extremely responsive, always professional, and highly competent. In almost every instance, our service calls have been responded to the same day, and the norm is resolved to satisfaction within 48 hours of initial contact. With our business going 24/6, this level of responsiveness is critical.
Cons
Issues we had with moving between modules to gain information - or a "big picture" approach - have been satisfied with the introduction of dashboards throughout all areas of the software. Some lag in the system has developed from recent changes within the software but we believe are being addressed.