About Global Shop Solutions
Global Shop Solutions offers ERP software to serve clients across manufacturing industries of all sizes. The multi-modular application is comprised of independent modules for customer relationship management, inventory management, accounting, scheduling, job costing, agile project management, designing and more. Businesses can either subscribe to specific modules as per their requirements or subscribe to a full-fledged ERP suite.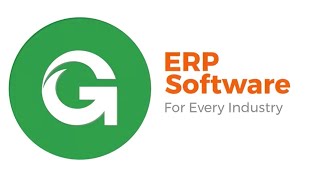 Global Shop Solutions pricing
Global Shop Solutions does not have a free version.
Alternatives to Global Shop Solutions
Global Shop Solutions Reviews
Industry: Aviation & Aerospace
Company size: 51–200 Employees
Used

Daily

for

2+ years

Review Source
---
Global Shop Solutions
Pros
This product comes out of the box with all the modules and many custom programs that can be downloaded. Other ERP's have a base package and addons must be purchased ( which adds up quick)
Cons
I don't know if I could pick a specific function of Global Shop I don't like. Most issues are due to a lack of training. The team is very helpful and knowledgeable to help when you reach out to them.
Industry: Shipbuilding
Company size: 201–500 Employees
Used

Daily

for

2+ years

Review Source
---
Global Shop - Complete ERP system
It works. There are some large learning curves for certain parts, though. It is a very configurable, competent ERP. Some parts are very mature and just flow. Others can use some polishing.
Pros
There is always a way to get something done. If you have questions. support is a call or email away.
Cons
Can be a bit clunky and heavy. I understand that they want to be everything to everyone, but there is a lot of stuff in the way sometimes.
Reasons for Choosing Global Shop Solutions
Global Shop was better for us
Reasons for Switching to Global Shop Solutions
We were so out of date that we looked around for a new one and decided on GSS
Industry: Machinery
Company size: 201–500 Employees
Used

Daily

for

2+ years

Review Source
---
IT Support Opinion
As person supporting the software, I find it a bit difficult. We are not able to fully use the installer module. We have to uncheck a number of options because they cause problems. We uncheckPervasive because the module installs Pervasive 12 and we are on Pervasive 11. It took several problem installs and a support request learn this. We uncheck Crystal because the current Crystal reports will not correctly print our tags. It took almost a year to find the cause of this issue. We are not notified when new installers are released nor are we told what issues they may have, e.g., the Pervasive 11 issue. The installer is still not complete. We have to manually add components after the install because of issues with the client.
During the last update, the instructions clearly stated we could update the clients before updating the server. This was not true and caused the client to quit working. We discovered this after pushing out the updates to all of our workstations.
The overall impression is that the software is slow. We have done everything we can to speed up the server, new VM with more memory and more processing power and 64 bit Pervasive. Still too slow.
Generally speaking support is good. Support generally resolves any issues. However, response time varies from almost immediate response to days after submitting request.
IT Info feature of the client are an issue. We have been told we cannot trust the Workstation Components of this feature, although the info on the screen changed significantly this morning. We have had an ongoing issue with the Workstations listed since the list is not cleared when a workstation signs off.
The GUI time field does not match the time on the server nor the time on its workstation. This is an issue for those clocking in and out.
Errors messages are a problem. We cannot look them up in help and there is no forum nor other place to find out what an error means. So we usually have to submit a support ticket unless we have already encountered the error. So comment above about support response time.
Pros
It is full featured. Support is generally good.
Cons
Slow. Info about installation is not disseminated.
Industry: Electrical/Electronic Manufacturing
Company size: 201–500 Employees
Used

Daily

for

2+ years

Review Source
---
Excellent experience over the past 10 years
GSS has been a good fit for us by providing a fully developed, all-in-one business resource, from a software provider that acts more as a partner than a vendor.
Pros
We find GSS to be a highly developed ERP tool with some very sophisticated functionality; not all of which we need to take advantage of, but is there if/when we decide to. The extensive range of selective parameters allowed for flexibility in how we configured the software to function for our business, so the implementation process was key for us. And we find, even 10 years in, that these software options along with GSS's continual commitment to software enhancements have been able to keep up with the evolving processes and informational demands of our business. And I can't say enough about their customer service support.. extremely responsive, always professional, and highly competent. In almost every instance, our service calls have been responded to the same day, and the norm is resolved to satisfaction within 48 hours of initial contact. With our business going 24/6, this level of responsiveness is critical.
Cons
Issues we had with moving between modules to gain information - or a "big picture" approach - have been satisfied with the introduction of dashboards throughout all areas of the software. Some lag in the system has developed from recent changes within the software but we believe are being addressed.
Industry: Electrical/Electronic Manufacturing
Company size: 11–50 Employees
Used

Daily

for

2+ years

Review Source
---
Operations Manager
We went live in Global Shop on 04-01-15 and in virtually all areas of our company, it's simplified how we operate. Is there a learning curve? Yes, but we went into the transition expecting a learning curve! It was new, complex software that took the place of multiple homegrown systems. It took 4 months from when we started till we went "live", which for us exceeded our expectations.
Pros
1. Customer Support - Global Shop was and has been with us every step of the way. It's an understatement to say selecting an ERP system is a big deal! There will be questions/issues to work through and when those questions/issues come up, you need answers ASAP. Global Shop has been there for us.
2. Simplifies operation - Having everything one umbrella has been a game changer for us. No more double entering.
3. The list goes on - Advanced Planning/Scheduling, visible inventory, real-time job costing, auto-purchasing, etc.
Cons
1. The shop side has been fantastic. The office gals had a tough time transitioning the accounting side to Global Shop from Quickbooks. Although one thing I will say on this is, Global Shop was always there to answer questions, and now after we are up and going our accountant says her job is easier.
2. Updates (we've been updating yearly). We are committed to staying up to date with the software. So far I've done three updates. Two were seamless and one took a bit more work.