About Favro
Favro is a project management and collaboration tool with which developers, marketers and executives can plan, track and evolve ideas. Designed to suit the size and needs of any project, Favro allows users to add features and integrations as they need them. Favro offers team boards, scalable backlogs and aggregated reports alongside built-in Kanban and SCRUM support. Projects are broken down into different tasks using Favro's breakdown feature, which allows each task to be monitored individually. The solution has a planning board in which employees can list their tasks and update other team members about task status. The planning board helps users see which projects are being planned versus being executed. Favro's cloud-hosted services are ISO certified and teams can opt into both two-factor authentication and Single Sign-On (SSO) services from Google and Github. The solution is integrated with Google Drive and Dropbox to allow files to get attached to the planning board.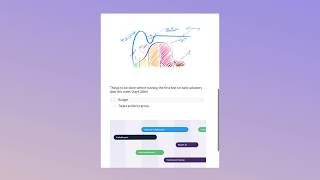 Favro does not have a free version but does offer a free trial. Favro paid version starts at US$6.80/month.
Starting Price:
US$6.80/month
Pricing Details:
A free 14-day trial is offered, after which Standard and Enterprise plans are available.
Industry: Financial Services
Company size: 11-50 Employees
Used

Daily

for

1-5 months

Review Source
---
Abstract Approach to Cards; Few Limitations
For business partners & employees there was a steep learning curve; BUT Favro's blog and resources do an amazing job at showing a lot of different management styles & project management approaches being used on the platform. This really helped people with different business and personal backgrounds start with a strong footing. The biggest part of the adoption wasn't the platform, but how individual actors in the organization wanted to manage projects and action items when there was no platform limitations...
Which for a startup, is definitely required as the business solidified it's processes over time.
Basically, there were no bottlenecks presenter while doing a myriad of different project types on Favro... that's a big statement for a platform.
Pros
The platform approaches cards agnostically, but ensures re-use of customizations through templates. Lanes, groups, automation, and tagging make almost anything manageable in Favro... more than almost all others that I've worked on for production level projects.
Agnostic to project management styles is a huge benefit when running things in the platform.
Also important, the platform is amazing for how old it is. It's "young" but I'm sure it will surpass others in terms of features.
Cons
Lanes displayed as standard cards in "My cards" is a bit overwhelming. I'm sure in the future they will keep upgrading to pay a bit more attention to "admin" views and have more "authority" driven dashboard views that summate statistics that currently are only viewable directly to the boards themselves.
Reasons for Choosing Favro
Their interface is a new approach, but for really complicated projects that are defined based on a Risk Management approach... Monday.com became very restrictive and a lot of time spent customizing it repeatedly.
Reasons for Switching to Favro
The trajectory of the platform is very clear to me; it will become more abstract yet they will keep up with helpful resources and continue showing their approach is based on real world, practical business standards... not just startups. Their examples and curated walk through a of how businesses use the platform will help keep support for it low in my department. Their approach to agnostic cards also makes it so changing a project's board or ensuring a department can pivot how it needs without affecting others means a stable use throughout the organization(s).
Industry: Consumer Goods
Company size: 2-10 Employees
Used

Daily

for

1-5 months

Review Source
---
Everybody needs support at some moment and if you see yourself in this situation too, avoid...
The trial experience is not good when we were implementing and onboarding the team we need more days to have everybody working in the same page, but Favro don't have this option and lock down all my account data. We came from Asana to work in favro but when we had many projects running at the same time we lost the full picture and after 3 months we came back to Asana. I asked the support how to downgrade my plan and they told me the wrong instruction and my data was locked again. This is the worst feeling that you can offer to someone: lock someones data and answer the day after, well, I'm still waiting it.
Pros
Intuitive views my team enjoyed to work with favro
Cons
We can have a macro view of the projects and we had to work with other platforms together
Reasons for Choosing Favro
The Scrum and Kanban view from favro. But after 3 months we returned to Asana
Reasons for Switching to Favro
The Scrum and Kanban view from favro.
Industry: Telecommunications
Company size: 11-50 Employees
Used

Daily

for

6-12 months

Review Source
---
Great UI, but lacks depth of functionality
I wouldn't say we had any benefits. We tried it because we liked their other product (Hansoft) which is native, and expected that they would be creating a web-version of what they had or at least something that is feature comparable.
Pros
1. Great UI for KanBan based products
2. Concept of parent child hierarchies that are not limited to 3 or 4 levels (allows us to do great planning). However, this functionality is really tedious to use in the UI, unlike their Hansoft product.
3. Easy to update cards/add comments/add attachments
4. Multiple assignees to cards
5. Tasklist within cards
Cons
1. The parent-child hierarchy is nearly impossible to use due to UI design / usability problems
2. Searching and reporting is completely lacking. I wouldn't even call it mediocre, it's just not there. There is some "filtering" which is absolutely unusable for any large project.
3. No ability to link tasks in any way or mark duplicates.
4. *** NO WAY TO EXPORT DATA *** : BEWARE OF THIS
(I wrote my own export using their API, but lost between 30-50% of the details of each card)
Industry: Food & Beverages
Company size: 11-50 Employees
Used

Daily

for

1-5 months

Review Source
---
Getting organized with Favro
Wonderful - I've never been more organized with my work
Pros
I love the ease of use and the responsive Favro team :)
Cons
No issues so far! This software is superior than the countless others I have tried before it.
Industry: E-Learning
Company size: 2-10 Employees
Used

Daily

for

6-12 months

Review Source
---
Favro has predatory customer practices
Pros
The UI is acceptable. The general barrier of entry is low.
Cons
I had a horrible customer experience with Favro. I reduced the number of users for this month from 10 down to 2. The billing page had no clear way to degrade the plan to 2 users and I checked everywhere. The only potential button was for "cancel subscription" which would display the message "lose access to favro". Fearing I would lose all the boards, I didn't do this and assumed that the plan would be automatically degraded. No. The plan automatically upgrades when users are added but doesn't downgrade and the customer service doesn't give your money back. This is downright predatory. With no clear option to reduce and no automatic downgrade, I was charged 60 bucks more than what I should be charged. Slack only charges by the number of active users, I'm sure favro can design a way to count the number of users period. Beware of their practices.
Reasons for Switching to Favro
No.