About Maestro PMS
Maestro is one of the leading providers of hospitality management systems (HMS) in a Web Browser Based or Windows solution, with flexibility to deploy the feature rich browser version in any environment including cloud-hosted, private cloud, self-hosted or on-premise. Designed exclusively for independent hotels, luxury resorts, conference centers, vacation rentals, and multi-property groups looking to support a full service operation across a single or multi-property portfolio, Maestro has been the answer for over 43 years and paved the way for cutting edge innovation to serve their clients. Maestro is a robust and feature rich property management system (PMS) with integrated modules to manage all facets of the guest journey including front desk reservations, yield and rate management, sales & catering, spa and activities, integrated partner point of sale (POS), membership and loyalty, condo owner management, online direct booking engine, while digitalizing the guest journey from point of booking through to check out and everything in between! Maestro's touchless and mobile app technologies — including contact-free web/mobile/kiosk check-in, mobile key integration, online prepayment portal, mobile check-in and check-out, electronic signature and reg card, configurable 48-hour room availability, mobile intake and waiver forms, and eSignature Document Management — reduce or eliminate the need for physical contact between guests and staff while creating operational efficiencies. The Maestro cloud PMS or Windows PMS hotel management software solutions are backed by an all-inclusive support and service commitment which includes a 24/7 live call-center; free version upgrades; on-demand live one-on-one training; in application live-chat and email support, e-learning center, live webinars; and professional productivity audits to maximize the investment. Regardless of which implementation model you choose, Maestro provides a sophisticated solution, robust feature set, and the latest innovations to keep hoteliers competitive with the freedom to move to any new environment as future business demands dictate. The Power To Choose is yours with Maestro, and ability to have the best of all worlds to customize your solution as you need.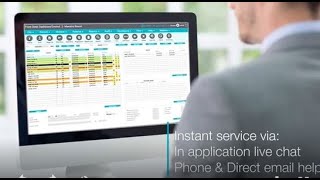 Maestro PMS does not have a free version.
Starting Price:
Not provided by vendor
Alternatives to Maestro PMS
Used

Daily

for

2+ years

Review Source
---
Fantastic customer support drives feature rich PMS
Pros
The hospitality industry is about people - connecting people, servicing people, and other various interactions. Having a key software vendor that is also about people is invaluable. The support staff at Maestro are what sets them apart from their competition - the Canadian hospitality is on full display here.
Cons
As is common with PMS suites, the interface is a bit dated in its look. The HTML version is a bit more polished however.
Industry: Hospitality
Company size: 10,000+ Employees
Used

Daily

for

1-5 months

Review Source
---
Maestro is a great PMS
Maestro PMs is a great property management software with a good customer service. For me the reports the software provides is understandable and beneficial.
Pros
Gneral reports and the transaction reports are extremely powerful and helps to understand the metrics. customer service is quite professional and they are quick to solve the cases.
Cons
Pricing plan is not flexible, a modular plan would be a better fit for our case additionally user interface is way yoo old fashion.
Industry: Hospitality
Company size: 11-50 Employees
Used

Daily

for

1+ year

Review Source
---
Maestro PMS
Pros
I like that you can put events in and track bookings. You can make payments and keep record of events and rooms booking.
Cons
The program is not user friendly from a hotel stand point. To check in the employees have so many steps in order to get the guest checked in. The reports are not easy to pull and use. when you call support the person is not always nice and helpful.
Response from

NORTHWIND

Thank you Madison for sharing your experience. Maestro is highly configurable, and the steps chosen by your property's management team may present multiple screens to meet management data needs. Maestro can be trimmed down to only a few steps to check in a guest, as well as support self check in and mobile check in if desired. We also pride ourselves on excellent support and training services and have built our reputation on this and encourage you to reach out to our Client Services or Senior Managers anytime you feel the service you received did not meet expectations. We take our high level of service very seriously and in addition to calling for live support or using our online chat, we have a comprehensive elearning website for clients. We also provide on-demand training, and would be happy to spend some time with you to understand your specific concerns and help address them. Thank you again for your input, please give us an opportunity to improve your experience with Maestro.

Replied 08/07/2019
Industry: Business Supplies & Equipment
Company size: 11-50 Employees
Used

Daily

for

2+ years

Review Source
---
Used it for 7 years
I'll have to admit that in 9 years working in hotels that I've only used 2 PMS programs. Of the two, I strongly preferred Maestro. I've used Maestro as a front desk agent, night auditor, front office manager, and general manager. Once past the learning curve, and with repeated use, you can fly through the program quicker than the computer can refresh... at least I could :)
Pros
Once you get past the learning curve, it's very easy to use and move quickly through the program. It is a great program for all aspects of managing hotel be it inventory and rate management, guest management, reservations, sales, accounting. I'm sure in 7 years I've used it, I didn't get to use every function since there was just so much.
What I liked most was that it is quick and easy to access a lot of information (guest, company, or group info or history / room availability and pricing / accounting and sales figures). This was very helpful since easy flow of information is vital to a hotel running smoothly.
When loading rates, I particularly liked that I could set automatic rate adjustments base on parameters such as dates, day of the week, occupancy, room type, or a combination of any of the aforementioned. This automation meant that if sudden inventory changes occurred on the rare occasion that I was not working, the rates would increase or decrease to achieve the best average daily rate and occupancy.
Managing inventory was very easy with Maestro. Even with 9 different room types, I could use various reports to see overall occupancy, occupancy by room types, and also by specific rooms.
I could go on. It is a very solid PMS program and I would use it again.
Cons
The only real dislike that I had with this program was the learning curve. Because the particular Maestro PMS we used was easier to use without using a computer mouse, it was essential to learn the mnemonics (ALT- letter combo) of every function. I still remember that to get to reservations was ALT-I-R. This was was complicated by the fact that sometimes the ALT-letter combo varied between different tasks even though they were similar tasks. The best way to explain is an example: In a guest reservation, to access notes I would key in ALT-I-N, in a group reservation, I would have to key in ALT-I-T.
Industry: Hospitality
Company size: 11-50 Employees
Used

Daily

for

2+ years

Review Source
---
Maestro Review
Over all, we like using Maestro PMS.
Pros
Transaction details, Customer Support, Auditing Reports
Cons
Unfortunately, we are still waiting on Tax reporting for our 1099's / 1042s annual tax reporting. Being in the US, we require both. We've requested the function over 3 years ago and it is still on the back burner. For US Clients-this is a BIG CON
Response from

NORTHWIND

Thank you Erin for your support and sharing that you and your team like using Maestro PMS. We regret that you may not be updated on the latest tax reporting features in Maestro and will reach out to you directly as 1099 reporting and output is available in Maestro and in use by many users, and we can certainly review 1042s options as well. We will work with you to ensure that your configuration has been updated to address this, and hopefully resolve this matter to your satisfaction. Thank you for your continued support and we look forward to addressing all your concerns.

Replied 19/07/2019