About BambooHR
BambooHR offers small and growing companies a human resource information system (HRIS) that includes an applicant tracking system (ATS), time tracking, payroll processing, employee engagement and employee satisfaction tools, automated reminders, and workforce data analytics to manage all aspects of the employee lifecycle. With BambooHR, any HR team or HR department can improve the hiring process, onboard new employees, manage compensation, maintain and analyze employee data, and develop company culture. Using an integrated ATS and onboarding tools, BambooHR streamlines the whole recruiting process from applications to first-day orientation. It also provides customization services, multiple administrator roles, user support, and inactive employee management. BambooHR pricing uses a subscription-based model that depends on the number of employees plus a one-time implementation fee.
What is BambooHR?
BambooHR is an all-in-one HR solution that provides an integrated human resource information system (HRIS) designed to streamline the HR data collection, onboarding, hiring, payroll compensation, and employee management processes.
How do you use BambooHR?
With BambooHR, HR managers can centralize all employee information in one place and manage workforce data using built-in reporting and editing tools. Using Bamboo's integrated applicant tracking system, users track hiring assessments for every candidate, send notifications to candidates at every stage of the process, and collaborate with others on hiring decisions. Users can also gather and track work hours, time-off requests, and paid time off to ensure accurate payroll for every employee.
Who uses BambooHR?
BambooHR is mainly used by HR managers, recruitment teams, and general managers within small and medium-sized businesses.
How much does BambooHR cost?
BambooHR does not share pricing details publicly. Please contact BambooHR for information on starting price and available plans or tiers.
Does BambooHR have an app?
For mobile recruiting and hiring, BambooHR provides a mobile application for iOS and Android devices.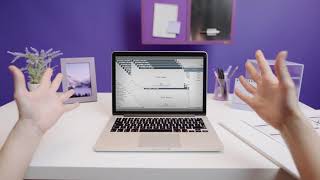 BambooHR does not have a free version but does offer a free trial.
Industry: Human Resources
Company size: 51-200 Employees
Used

Daily

for

1+ year

Review Source
---
BambooHR Turns a Small Business into a Big Business
I enjoyed it more than other recruiting software I've used. It makes work easier and helps me be a manager instead of a paper pusher.
Pros
I personally like that BambooHR has different portals for its users. They've built a database that allows employees to: 1. Maintain their own records (whether the company sends or user uploaded); track time off earned, sick days used, and hours worked; while allowing the user to sign documents easily electronically; and 2. Makes being an HR manager, easy. What I mean is, creating records (employees or temps) and ensuring they have all the blocks checked (background ran, drug test paperwork properly filled out, and any other documentation needing signed) within the timeframe needed to start working - is tracked, maintained, and recorded for you... so all in all, eliminates the monotony of HR and time wasted on paperwork while assisting managers/employees in ensuring proper compliance.
Cons
Well, I still had to scan any documents that weren't created or automated through the software and label them. For example, I work at a satellite location; the warehouse I staff for has a basketball court out back for employees to use on their break. I had to create a document that stated employees for my agency had to make sure they were clocked out, that they were responsible for any risk of injury and that the company and staffing agency would not be held liable for any resulting injury that may occur. The rest of the staffing agency didn't need this so I still had to print out 50 copies, have each employee sign one, upload it, file it in the employee file in the software, label it, then give the copy back to the employee. This really is not an issue unless if turnover is high, this could get annoying.
Industry: Human Resources
Company size: 501-1,000 Employees
Used

Daily

for

1+ year

Review Source
---
It is very popular among the startups but I prefer other solutions
Using Bamboo at my previous company - It is just very basic comparing with other platforms
Pros
It meet the basics. Employee profile, download some data, time management, holidays
Cons
Performance review is a separate module and needs an additional payment (too expensive). Not good for Payroll in Spain
Industry: Computer Software
Company size: 501-1,000 Employees
Used

Daily

for

1-5 months

Review Source
---
BambooHR Review
Customer Support is fabulous; always prompt on your queries.
Pros
The market place for BambooHR to integrate across other products is wide and hugely helpful in organizations wherein there are other products, it is helpful. Implementation is super easy.
Cons
The product features in comparison to global products is limited. As an organization, when you are scaling across other geographies, the features throw a challenge.
Industry: Retail
Company size: 51-200 Employees
Used

Daily

for

1+ year

Review Source
---
Easy to Use HRIS
I love Bamboo! Very happy with it, and excited to see what the future holds.
Pros
The product is very easy to use. The customer support is incredible. The system is aesthetically pleasing. Bamboo listens to feedback and is always updating and releasing new features based on customer feedback.
Cons
Some features are not the most robust. Time tracking and reporting specifically. Bamboo does not have built-in scheduling. The employee notes feature could be more like applicant notes (replies, attachments, email notifications).
Reasons for Switching to BambooHR
Ease of use, better customer support, better features.
Industry: Nonprofit Organization Management
Company size: 11-50 Employees
Used

Daily

for

1+ year

Review Source
---
Bamboo HR keeps me sane and in compliance.
Pros
I am not an HR professional, I am a nonprofit executive Director and an organization that grew from one staff to 20 in about a year and a half. I don't really know what I'm doing often. Human resources is one of those things that i could not justify hiring for. We have a board member who is an HR professional, and two lawyers on our board, so if things did get crazy, I knew I had people to keep me in compliance legally with the situation, but I needed some help with the day today. We have three physical locations and bamboo helps ensure that we don't have important, confidential documents getting lost. Managers can update things in real time and it is amazing. We use the integrated payroll, pay traX, because honestly I'm lazy and why would I do more work when my time is valuable. I love being able to do the performance reviews and satisfaction surveys. I love the asset management feature so I can keep copies of peoples drivers licenses, even shirt sizes, and of course the training that they do.
Cons
Bamboo is a little spendy, but honestly you can't afford not to invest in it.
Alternatives Considered
Bambee
Reasons for Switching to BambooHR
Bambee was expensive and seemed inferior