About Thryv
Thryv is an all-in-one business management solution designed to help small businesses with essential business functions. With Thryv, business owners can expand their online presence, improve any customer relationship, and streamline payment processing. Features include an integrated CRM system, appointment scheduling, billing and invoicing, contact management, marketing automation, reputation management, social media management, automated reminders, and more. As a cloud-based marketing and CRM software solution, Thryv helps any small business owner manage interactions with their clients, run marketing campaigns with email marketing and manage activities on various social media platforms such as Facebook, Instagram, Twitter, LinkedIn, and Google+. The solution also features an appointment booking module that enables users to manage team schedules, synchronize calendars, and book appointments from a single location. Additionally, Thryv features a payment module that helps users to send customized quotes, estimates, and invoices to clients and accept payments via credit card. Thryv integrates with multiple third-party applications such as QuickBooks, Gmail, Slack, MailChimp, Yelp, and more and also offers a mobile app for iOS and Android devices.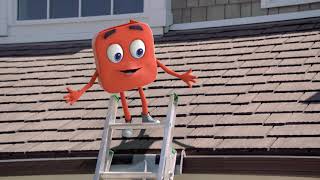 Thryv does not have a free version and does not offer a free trial.
Industry: Health, Wellness & Fitness
Company size: 2–10 Employees
Used

Daily

for

1+ year

Review Source
---
One of the best business investments I've made!
Phenomenal!!
Pros
It's practically automatic. Reminders are sent to clients as well as opportunity to pay. I can easily set up ad campaigns and have emails for the promotion sent to all or as many of my contacts I want instantly. Customer service is above and beyond fantastic. My website is phenomenal and very user friendly. I could go on all day! Superb investment!
Cons
Nothing I can think of. It's all fabulous!
Response from

Thryv

Hi Betty,

Such amazing feedback! Thank you for choosing Thryv as the all-in-one software for your small business!

- Ed

Replied 08/05/2019
Industry: Professional Training & Coaching
Company size: Self Employed
Used

Daily

for

6-12 months

Review Source
---
Thryv is the superior online small business management platform.
Again, the customer service and tech support is top notch, and blows all the competition away. As does the platform. Stop reading my review and join now! You can get a free demo customized to your needs by contacting [SENSITIVE CONTENT HIDDEN] Tell him John V sent you and that he owes me a steak.
Pros
Often, systems that try to be everything tend to have weak spots, or fail to fulfill promises. Not Thryv. The system is so robust and comprehensive, I still can't believe how amazing it is, and how few people I know who use it. I do all of my client, scheduling, billing, marketing, social media and web site management through Thryv. I would have taken me months or longer for me to set up what Thryv offers essentially out of the box, and it simplifies all those business facets by both consolidating them in to their platform and making them either easy to use or automated.
Cons
There is a learning curve to it, but any robust system will have one. However, Thryv customer support is the best I have ever experienced anywhere. Yes, ever. They call me to ask if I have any needs, and set up personal appointments by Zoom to walk me through the system to learn and customize it. I don't know of any other company doing that. Plus, there is 24/7 live chat and phone support.
Reasons for Switching to Thryv
The unparalleled business solutions all in one package and integrated, and the customer support.
Response from

Thryv

Hi John, it always makes our day when we hear how great Thryv is working for our valued clients. From the sound of it, you are a Thryv Expert, and reaching your clients on a whole new level. To get even more out of Thryv, feel free to join our Facebook Group - High Thryver's. You can engage with other Thryv Users and get the latest updates on Thryv. - Gabe

https://www.facebook.com/groups/highthryvers

Replied 08/03/2021
Industry: Construction
Company size: 2–10 Employees
Used for

2+ years

Review Source
---
Poor Customer Support, still withdraw full price from your account even though they said not
I had to reach out to their [SENSITIVE CONTENT HIDDEN] about 1+ years ago in order to get my website fix because they keep on pushing from one team to another. I have been frustrated with their unprofessional customer services since 2017 and I'm about to send another email to the [SENSITIVE CONTENT HIDDEN] about this ridiculous charge of $199. This is a scam and rip-off from their customers who decided to leave.
Pros
If you have a full-time staff to use this software to run your business then it should be okay.
Cons
1. You need to constantly check your website because you know when they mess it up to become a blank page. You will not get an easy resolution from their CSR without a request to speak with the manager.
2. If you terminate the agreement earlier then they hold you accountable to pay them until the term expired. On the other hand, when the term is expired and they continue to charge you month-to-monthly without giving you the courtesy email to let you know about the term being the change.
3. I was 3 or 4 days into the new month and request to terminate because my contract has been expired for I don't even know how long. [SENSITIVE CONTENT HIDDEN] promised me that she will wave the 1-time pro-rate fee that give me the weekend to retrieve all the emails that I need and forward it to my Google account. That was a lied and on Monday I got charge for the full-price $199. I have appeal with my bank and call Thryv, they have the nerve to tell me that they are not going to refund the charge. If you are looking then stay away from Thryv.
Response from

Thryv

Hey Jenny! Very sorry for all the trouble! I sent your concerns over to our Client Care Escalations team! They'll be getting back to you as soon as possible! Please let us know what else we can assist you with. -Chandlor

Replied 20/04/2020
Industry: Construction
Company size: 2–10 Employees
Used

Daily

for

1+ year

Review Source
---
All in one Software
Great overall experience. Customer service is very good with helping understand the program. I really like the full capability of it and i am excited to continue to learn more. Its also good to see Thryv continuously updating and changing things for the better.
Pros
The software has been great for my business. It has really been helpful to bring the full customer service management all into one. I love the scheduling part and being able to automatically send reminders about the appointments and thanking them afterwards. There are a lot of great tools that can be set up and automatically go out. Email campaigns are another good one.
Cons
There are a few minor components with invoicing and having one customer wit multiple addresses and all. Seems like Thryv is listening and trying to correct things as they come about.
Response from

Thryv

Hi Richie, thank you for your review. We are excited to hear that Thryv is making it easier for your business to have everything in one place and making it easier to communicate with your customers. We also appreciate the feedback on how we can improve, we will make sure to take this back to our team. - Gabe

Replied 27/02/2023
Industry: Design
Company size: Self Employed
Used

Daily

for

1+ year

Review Source
---
Thryving
I love it, my clients love it. It's been user friendly for all. Definitely will recommend to all business people looking to have better control over their business and schedule. Website is rarely down. Bugs are usually fixed fairly quickly.
Pros
Accessible anywhere at anytime inside and outside the country.. has necessary features to get the job done.
Cons
Very little. Importing client list. Setting up correct Address for email confirmation response.
Response from

Thryv

Hi Curtis! I'm so glad to hear both you and your clients are loving Thryv! If there's ever any issues you need help with, or any questions we can answer, please don't hesitate to reach out! -Chandlor

Replied 20/04/2020