About JIRA Service Management
Formerly known as Jira Service Desk, Jira Service Management is an IT service management solution that unlocks high-velocity teams. IT is in the midst of rapid transformation to build capabilities that enable quick delivery of great services while managing cost and risk. But old ways of working constrain progress. Rigid processes limit team agility. Disparate, disconnected tools interrupt the flow of information and hinder good decision-making. With Jira Service Management, teams can: - Manage work across teams on one platform - Enable employees and customers to quickly get the help they need with a self-service portal - Respond, resolve and continuously learn from incidents - Innovate faster with automated change risk assessments, advanced approval workflows - Gain visibility into infrastructure and understand service dependencies - Set up advanced SLA metrics and report on performance in real-time - Configure automated rules so users can streamline repetitive tasks and agents can get more done With over 1000+ integrations on Atlassian Marketplace, including CircleCI, Jenkins, AWS, and more, Jira Service Management can be easily customized to fit any team's needs.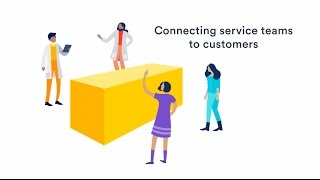 JIRA Service Management pricing
JIRA Service Management has a free version and offers a free trial. JIRA Service Management paid version starts at US$60.00/month.
Starting Price:
US$60.00/month
Alternatives to JIRA Service Management
JIRA Service Management Reviews
Industry: Retail
Company size: 10,000+ Employees
Used

Daily

for

2+ years

Review Source
---
Best Bug and Dev Tracking Application
Pros
Development and bug tracking can be a very challenging job. But with Atlassian's Jira ticketing system tracking is very easy. Ticket can be assigned to a team/person and how long the ticket was assigned can be easily tracked. Individual team/person can be held accountable with this tool.
Cons
Not sure if this is already there but based on the defined SLAs tickets that have crossed the SLA has to be notified to the assignee via email. This will be a reminder.
Industry: Construction
Company size: 5,001–10,000 Employees
Used

Daily

for

1+ year

Review Source
---
Jira: A Comprehensive Project Management Tool for Software Engineers
As a software engineer and scrum master, I have had the opportunity to use Jira in a professional setting. Jira has been a valuable asset for our team, helping us to manage development projects, track issues, and streamline workflows. With its customization options, integrations, reporting capabilities, and user-friendly interface, Jira has been instrumental in our ability to work effectively and efficiently. Whether it's prioritizing tasks, tracking progress, or collaborating with team members, Jira has proven to be a comprehensive and essential tool for software engineers at our company.
Pros
Pros: Customization: Jira is highly customizable, allowing you to create custom workflows, statuses, and transitions to match the specific needs of your team. This makes it easy to map out the development process and ensure that everyone is on the same page. Integration: Jira integrates seamlessly with other tools, including Bitbucket, GitHub, and Confluence, making it easier to manage projects and access relevant information in one place. Reporting and Dashboarding: Jira provides detailed reports and dashboards, helping you to track progress, identify areas for improvement, and make informed decisions. User-Friendly Interface: Jira has a clean and user-friendly interface that makes it simple to get started and use on a daily basis.
Cons
Complexity: While Jira is highly customizable, this can also make it complex to set up and use, especially for those who are new to project management tools. Steep Learning Curve: Jira has a steep learning curve, and it may take some time to master all of its features and capabilities. Performance Issues: Jira can experience performance issues, especially when used by large teams or for complex projects. Cost: Jira can be expensive, especially for larger teams, and may not be the best option for smaller organizations or individuals.
Industry: Financial Services
Company size: 10,000+ Employees
Used

Daily

for

2+ years

Review Source
---
Great for Smaller Businesses, not for the Large Enterprise
Pros
Service Management is very easy to get going "out of the box" for small organizations. We stood this up apart from our enterprise's main service management tool because we had special needs for our intake forms and this allowed us to do the customization needed without going through rigorous development through the enterprise level tool.
Cons
Form design for your main portal can sometimes be wonky, as navigating through the options takes a bit of getting used to and aren't the most intuitive at first. Workflows are also very simple and complex decision-making based on external data is not readily available.
Reasons for Switching to JIRA Service Management
Service Management ultimately was chosen because it integrated perfectly with our Jira instance and allows for seamless story/epic creation from internal customer requests, porting the information over was made very easy by this fact and the workflows you can create between the two are very useful.
Industry: Retail
Company size: 10,000+ Employees
Used

Daily

for

2+ years

Review Source
---
A Powerful Tool for Streamlining Service Management
JIRA Service Management is an incredibly powerful tool for service management. It offers a multitude of features, customization options, and automation capabilities to ensure that user needs are met. Though the cost can be prohibitive for some organizations, the benefits of streamlining and tracking service management processes make it an ideal choice for many businesses.
Pros
JIRA Service Management is an incredibly powerful and intuitive tool for streamlining service management processes. It offers an extensive variety of features and customization options to ensure that user needs are met. The user interface is modern and easy to navigate, and the workflow automation and reporting capabilities make it easy to track progress and ensure that tasks are completed on time.
Cons
Though JIRA Service Management is incredibly powerful, it can be difficult to learn and navigate for users who are unfamiliar with it. Additionally, the cost of the software and the services can be prohibitive for some organizations.
Industry: Semiconductors
Company size: 10,000+ Employees
Used

Daily

for

2+ years

Review Source
---
A high-quality software for service management.
We decided to use JIRA Service Management because of the problems we had with similar software, but we found that this software integrates very well with different CRMs and you can be very productive in a short time, it has good tracking options and you can solve problems on time.
Pros
It is a software to improve productivity, very good for ticket management, project management, incident management, it is perfect for monitoring and with good functions to improve the productive capacities of the different departments.
Cons
It is a product that the first users cannot use perfectly, but after a light training the user adapts perfectly, also the price is high but totally necessary, since the functions and the results are very good.