About RXNT
RXNT's integrated suite of EHR, Practice Management, and Medical Billing software optimizes clinical outcomes and revenue management and includes free setup, training, and ongoing support. RXNT's affordable pricing is predictable, with no hidden fees. Cloud-based iOS and Android mobile apps allow providers to charge capture, schedule practice resources, and check-in patients from anywhere. Our dedicated U.S. team delivers a collaborative approach to solving business challenges for practices and specialties of all sizes. RXNT's EHR improves patient care and streamlines clinical management. With single sign-on, access patient health and prescription history at the point-of-care, schedule patients across multiple locations, and request and review lab or imaging orders. Plus, attach and organize documents within patient charts for clinical care plans and follow-ups. "Smart" forms and short keys enhance customization and eliminate redundancy. Share real-time data with patients and other clinicians for better care coordination and next-step support. Patients benefit from the engagement portal, check-in features, electronic prescribing, and referrals. RXNT's E-Prescribing is Surescripts-certified and meets federal and state EPCS mandates. HIPAA compliant, supports MACRA and MIPS, and is an ONC-certified HIT solution. RXNT's EHR and Electronic Prescribing (eRx) software can be combined with our PM and Billing software for an integrated Full Suite system.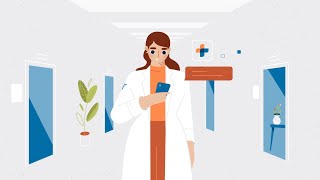 RXNT does not have a free version. RXNT paid version starts at US$65.00/month.
Starting Price:
US$65.00/month
Industry: Mental Health Care
Company size: 11-50 Employees
Used

Daily

for

1+ year

Review Source
---
Makes charting easier
Rxnt so far has been a great experience for our office.
Pros
Our providers say that it is the easiest they have found when it comes to charting progress notes. They love the option of having check boxes.
Cons
More steps for the office girls then what they had with practice fushion, was the only con we had.
Industry: Mental Health Care
Company size: 11-50 Employees
Used

Daily

for

2+ years

Review Source
---
A guarantee
I think that RXNT has everything you could need. The staff is always on board to help if you have any problems.
Pros
We love how it is easy to use. You can also customize what you would like to see on your screen so you are not overwhelmed. They are always updating with the times. They use a lot of colors but for someone who is color blind, they still make sure everything is in writing, unlike some other users. We love that you can use it anywhere and also offer a phone version so you can be out of the office and still get what you need sone.
Cons
I do wish that the 3 tabs talked to each other better regarding notes
I wish in the insurance option we could add if they have a deductible, co-insurance, and or copay and not just in the EHR option.
Reasons for Switching to RXNT
They are a local business and had the most potential.
Industry: Medical Practice
Company size: 2-10 Employees
Used

Daily

for

2+ years

Review Source
---
Not Recommended.
Overall RxNT performance ranges from NOT GOOD to MEDIOCRE. Despite the stress of uncertainty switching to another EHR company, the lack of appropriate response to our requests and their knowledge of placing patients at risk by not solving e-prescribing overdue problems warrants change. . Onboarding was a nightmare, we had to deal with a RxNT Clearinghouse contractor directly who neglected to complete all enrollments for several weeks, it delayed functionality and ability to bill timely, despite our complaints and affecting our practice income RxNT bilked from day one, to keep afloat we had to keep paying the old EHR and RxNT. interface with clinical labs has been also challenging because you have to do the legwork. Still dealing with lack of full Med data, monthly charges still unresolved for an incomplete suite eligibility of benefits information is MOST unreliable, staff prefers using other sources are several benefits but offset by their inability to solve the issue above mentioned which is months overdue. The worse part is when your practice is finally able to speak with someone you are given ludicrous explanations
We have been working on switching to another company when COVID-19 hit. We had to delay switching, the bright side is, It gives RxNT an opportunity to correct problems and to us more time to evaluate choices more carefully.
Pros
RxNT basic functions are easy to use for the most part, platform to make patients appointments is good, electronic prescriptions are sent to pharmacies mostly effortlessly, although you have to be watchful for electronic prescription errors that will show later.
Cons
CUSTOMER SERVICE and TROUBLESHOOTING, even pre COVID-19 they are terrible. Lines 99% busy, long waiting, often instructed to leave a message.
When RxNT was promoted to my practice, a selling point was excellent after hours emergency support and troubleshooting capacity; it has been 99.99% ABSENT. I have called at 5:30 pm for an emergency leaving full details of problem, a call comes until next day, nothing solved plus a nonsense explanation of why not.
After more than 50 calls during and after their normal hours for troubleshoot electronic prescribing, NOTHING solved; eg., RxNT medication "History" for several patients shows "no record found". It is so vital for patients and our safety to be able to see meds whole picture, all meds prescribed by other physicians, for compliance did my patient picked up meds at pharmacy?, other physicians info and prescribed meds, reconciling, avoiding Tx duplication, Coordinating care and avoiding prescribing medication with potentially lethal drug to drug interactions with meds from other prescribers, right?, but for months we are told "going to be fixed soon; it's Surescripts issue not ours; YOU need to contact them", is because there is no Hx for this patient". RxNT FAILS in this area
If you are in Chicago, do not even think calling after 3:30 pm, "no one is available", RxNT closes at 5 pm E.T. Price quoted and contracting are unreliable. Full suite with all perks advertised as $150/mo, not true in my experience.
Industry: Medical Practice
Company size: 2-10 Employees
Used

Daily

for

1+ year

Review Source
---
Nothing that can't be fixed
Any issues I have had was easily fixed by contacting RXNT, and they always followed up to ensure the problem was fixed before they closed a ticket. They are prompt and courteous on handling any issues that may arise.
Pros
The software is very easy to use and there are minimal glitches in the system. There are many helpful topics that can aid you on your way through the system. I love the way you can actually chat with someone online rather than have to call and wait for hours before someone finally picks up the phone.
Cons
The only real issue I seem to notice is the way it will duplicate a patients information making the patient have two profiles. If the patient has a profile in the system and this rarely happens, and you try to update their information, it will sometimes duplicate the patient making them have the old information in the system and the new information. Also, it seems as if the patients phone numbers get altered some sort of way without us touching them. Again, this rarely happens.
Industry: Medical Practice
Company size: Self Employed
Used

Daily

for

1-5 months

Review Source
---
Psychiatry Private Practice
RxNT has been a nice change from my old EMR overall! Price is low, and having a phone app is key. Prescribing refills between appointments, last minute Rx changes after patients call in with a problem, and prescribing stimulants, are all much easier now! The key features I need to keep my practice moving have improved.
Pros
Cost for available services / features is great. Prescribing app is FANTASTIC - can send refills or new prescriptions easily from phone, and also see any signed notes if you have questions to consult before prescribing.
Cons
Notes - many drop downs, and hard to scroll between drop downs, rather than being broken up into sections on side bar that you can easily click through.