About BeanworksAP
Beanworks is a cloud-based accounts payable (AP) automation solution that empowers accounting teams to succeed. Developed for the mid-market, Beanworks provides better visibility and centralized control throughout the entire AP process, from purchase order to payment. Beanworks eliminates 83% of data entry associated with invoice processing with AI-powered data entry. With Beanworks, you can instantly route invoices, POs payments and expenses to the right team members for approval at the right time. Manage all things AP from anywhere with the ability to release vendor payments with a few clicks. Our mobile app enables approvers to easily access and approve invoices from anywhere.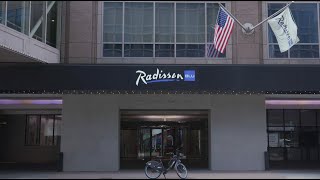 BeanworksAP does not have a free version but does offer a free trial.
Alternatives to BeanworksAP
Industry: Machinery
Company size: 11-50 Employees
Used

Daily

for

1+ year

Review Source
---
Great Solution for Small/Medium Size Business Looking to Go Paperless
Overall our company could not be happier with Beanworks and their AP solution. Any time we have an issue, we can reach out to support and work with someone directly for a quick resolution. During implementation, the team listened to our needs and really helped to customize their product in a way that was the best fit for our business. Their product has made the headache of bill processing and payment a thing of the past.
Pros
This Accounts Payable solution has brought our business into the 21st century and we could not be happier with the result. All of our invoices and corresponding payment information is now available with a few clicks of a mouse. We no longer need to store mountains of banker boxes filled with obsolete records to maintain our data archive for historical record audit -- saving us valuable internal space and saving money as we no longer need to call a professional shredding company to purge old records. Our approval workflow was customized to our business and we now have a complete audit log noting each person's approval and processing of every invoice. All of the corresponding invoice data syncs seamlessly with our ERP software so there is minimal data entry which has saved our AP personnel a significant amount of time on a previously tedious clerical task.
Cons
Originally when we signed up with Beanworks, the company was unable to print our account number on the physical checks mailed to our vendors. This meant that bills for credit cards or utilities were still paid manually so we could include the information. As of 2018, we can now print our account number on vendor checks so this problem has been alleviated. One note is that you will still need to print your own check should you need to include any paperwork with the physical check as the check printing service is a third-party provider so only the check itself is mailed to the vendor.
Response from

Beanworks Solutions

We enjoy having you as our customer and very much appreciate your continuous support in the product and the team. We are working hard to make the AP workflow simple and delightful!

Replied 06/11/2018
Industry: Accounting
Company size: 11-50 Employees
Used

Daily

for

1+ year

Review Source
---
BEANWORKS - Works as advertised!!
The odd hiccup here and there is expected with any software but I have to say, Beanworks tech/customer support is great to work with and managed to work through our issues quickly and efficiently the majority of the time.
Overall, Beanworks works very well and has managed to convert one of our largest volume clients into a paperless client while at the same time offering an exceptional and seamless AP work flow process. Once again, the software works as advertised....no regrets!!
Pros
Beanworks is a true AP Workflow application that seems to cover all aspects of the Accounts Payable process. From invoice electronic capture, invoice coding, invoice approval, payment selection, payment approval, payment authorization and cheque issuance, it is an all encompassing piece of software. Bottom line, it works as advertised!!
Cons
If there is something I can say I like the least about the software, it would have to be the per transaction cost. Although I can appreciate everything the software offers and so I understand and can justify the need for the per transactional cost, one must keep in mind that as volumes increase, so can your monthly fees. As a result, no matter how good it works, the cost may not make it appropriate for everyone. For us however, well worth the investment!!
Response from

Beanworks Solutions

Thank you for being a wonderful client to work with! Your note has been passed onto the team. We appreciate your continuous support in the product and the team.

Replied 06/11/2018
Industry: Hospitality
Company size: 201-500 Employees
Used

Daily

for

6-12 months

Review Source
---
Very Beneficial
Beanworks is very useful and I would highly recommend it for many businesses to track their invoicing. I also like how we can reach out to a Beanworks representative by instant messaging and they are able to log in and review/fix errors at anytime.
Pros
Beanworks is easy to use and manage. I like that we can upload the invoices, code, and have them reviewed by different departments. It's also amazing how it links to Jonas with updated information. It keeps everything organized and if I need to view anything in particular, the search options are very helpful. They are just one click away. It is also nice to write in comments to communicate with other departments. I like how I can create customized reports for payments and invoices as well.
Cons
There are some instances where I have to do manual checks in Jonas, but I am not able to mark those invoices as paid in Beanworks, only having the option to mark the invoice as "do not pay."
Response from

Beanworks Solutions

Thank you for your response! We are working hard to make your experience in accounts payable workflow workful simple and delightful.

Replied 22/11/2018
Industry: Nonprofit Organization Management
Company size: 11-50 Employees
Used

Daily

for

6-12 months

Review Source
---
BeanworksAP is relevant, useful and efficient. It's a fantastic solution.
AMAZING PRODUCT! I cannot praise it enough.
Pros
Very easy to use, logically designed and very intuitive to pick up. Amazing, extremely helpful customer service - issues are dealt with immediately and resolved well. Good at picking up our internal general ledger coding categories. Great for our organization, where we have a lot of remote/travelling staff who are able to approve invoices/payments from anywhere.
Cons
As of yet, we aren't able to send wire transfers to the US because we are a Canadian not-for-profit, so this is done outside of BeanworksAP. In the case of a vendor with multiple locations who has non-centralized accounting (so each location has it's own finance team), the system sometimes gets confused on which vendor address to select (because all locations have the same name but different addresses).
Response from

Beanworks Solutions

Our CS team would be very happy to hear your thoughts! We love that you are able to approve invoices and payments from anywhere. Your feedback has been passed onto the product team. Thank you for your response!

Replied 22/11/2018
Industry: Consumer Goods
Company size: 51-200 Employees
Used

Weekly

for

2+ years

Review Source
---
Growing Stronger Every Year
I initially heard of bean bills at my previous work. After working with it I found it to be very user friendly and the desire of the Bean Bills team to constantly improve their product amazing. After switching companies and releasing the entire approval process was painfully manual I began searching for a better solution. However, no matter how much I searched nobody compared to Bean Bills. There is definitely more expensive solutions, but no solution on the market is as simple and user friendly as bean Bills. Since starting to use it over 6 years ago with another company the Bean Bills experience has definitely involved and gotten better with time. New features are constantly been released to make things easier. It great to be part of the bean bills community and I recommend it to any company.
Pros
features, simplicity, user friendly, customer service,
Cons
all my cons have been already improved in the software.
Response from

Beanworks Solutions

Thank you for being a wonderful customer! We appreciate your continuous support in the product and team.

Replied 22/11/2018