About AIM
AIM is a secure end-to-end point of sale (POS) business solution that can be used in any retail environment. This retail management solution features customizable menus and screens, inventory management, complete POS activity and customer management, as well as a suite of add-on modules that supports the needs of a variety of specialty retailers. The add-on modules, such as rentals, repair and service, purchase orders and lesson and class scheduling, allow retailers to build their own custom solution by selecting and paying only for the features they require. AIM also offers built-in ledger and payables for those that want a fully-integrated accounting system. Retailers seeking a web presence can incorporate Active-e, an e-commerce solution which can help them engage and interact with their online customers.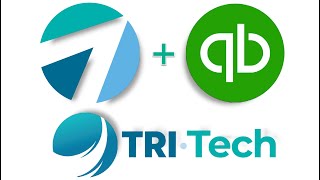 AIM does not have a free version and does not offer a free trial. AIM paid version starts at US$995.00/one-time.
Starting Price:
US$995.00/one-time
Industry: Consumer Services
Used

Daily

for

6-12 months

Review Source
---
Its really easy to make reports which is good for this type of software
Pros
I really like how you can easily generate reports, that's important for my business and I believe this software can do the best job of it.
Cons
I don't like that's a little clunky to use, but that should go without saying because this is super complex software we're dealing with here.
Industry: Sporting Goods
Company size: 2-10 Employees
Used

Daily

for

2+ years

Review Source
---
Product Review
My overall experience has been great. From the beginning the help to set this program up for our needs was challenging but very successful. Josh, our salesman has been nothing but helpful and informative and always replys quickly and is always checking in. That is very important to us, someone who takes the time to email every so often to check in and make sure everything is going well. If we have a question he always responds quickly.
Pros
The more we use the software the more we learn and love the product. We use this software everyday runnig reports, for our POS, inventory, and much more. We love the button feature to make everyday use easy.
Cons
I find that it is hard to find a credit card company that is compliant with AIM.
Reasons for Choosing AIM
Firearm friendly, customizable to our needs, range compliant.
Reasons for Switching to AIM
Again, firearm friendly, customizable to our needs, range compliant, easy to use, and the customer service.
Industry: Retail
Company size: 2-10 Employees
Used

Daily

for

2+ years

Review Source
---
The BEST option for almost any industry.
Pros
It is very customizable. Along with automating some processes, you can have everything completed with a click or a touch
Cons
Be prepared to watch a lot of videos to learn how to set up and use AIM. You will also need to build your specific training documentation for your company.
Industry: Retail
Company size: 2-10 Employees
Used

Daily

for

2+ years

Review Source
---
AIM once the sale is made we don't care.
I have been trying for several years now to get this company to finish installing the software with all paid for data transfers. AIM tech support Has been supposedly working on entering my inventory for about four years now.
Every time I call I get the we supplied the software so that I owe for it even though it is totally unusable without my inventory and bound FFL book installed. And just because I paid for extra for data transfer to make the program usable does not mean that that AIM has to actually do it (simple Excel format)
Tech support is useless as none of them have done their job yet. I am going to have to take the time away from my business to take these crooks to court.
Pros
Looks like if it worked it would be nice.
Cons
The way it just sits there with no data for the last several years waiting for AIM software to finish their job.
The fact that I was charged for software and data transfer and received software without data transfer so it is useless. I have been waiting so long it was called AIMsi when I bought it.
Industry: Retail
Company size: 11-50 Employees
Used

Daily

for

2+ years

Review Source
---
It's a shame - good ideas, bad execution.
There are a lot of good ideas in this software, but things like a staff that's not on the same page, and a long-awaited refresh of their base tech keep AIMsi a frustrating software package. We stay because our lesson program is to big to be handled by any other solutions we looked at, but I would advise others to hold off until their promised rebuild is released.
Pros
Lesson management is good. Inventory management and sales are serviceable.
Cons
Built on outdated technology, which means the system will get slower and more bloated as your business grows. Simple ancillaries (like date lookup) require Googling to find outdated Microsoft files when you replace computers, and support won't have those files available. E-commerce is excruciatingly complex to execute; why must it be this complicated when options like Squarespace and Shopify exist? They don't require the user to learn XML to take full advantage of their features. The PO system is convoluted, the workflow makes no sense. Inventory management could stand to lose some processes to speed things up and make it more understandable. Reporting doesn't make much sense, either. But the most frustrating part for us has been the staff. Calling support is rarely a good experience; it often sounded like someone was paging through a manual to find a solution. Recently, I found out why: support is tiered, and we are on the lowest tier. I've been using this software for 5 years, and no one at TriTech offered us an upgrade. Online help files don't offer much more in the way of assistance. Navigation is clunky, and entries are often incomplete or outdated. We've also experienced the classic "sales promises features that developers say can't be done" routine. The most recent involved running their product on a Windows tablet - sales said it could be done, but later, support said it was only possible using Remote Desktop Protocol (a thing I wish I knew before I purchased the Windows tablet & an additional license). More than once, I've been scolded by sales for "not understanding how [their] software works." They require you to buy gift cards & hardware through them, at a substantial markup. I'm getting frustrated just thinking about this stuff...