About BugHerd
BugHerd is a cloud-based issue tracking and project management software solution for web developers and designers. The solution helps convert client feedback into tasks, which include all the needed changes and screenshots. With BugHerd's in-page feedback feature, clients can report issues directly from users' websites. It allows developers to see where exactly issues have been reported on the sites. Clients can report the issues by clicking and commenting on the content, and the platform converts this into a bug report. BugHerd also includes a visual task board, which shows the status of all scheduled tasks. Team members can see who is working on what task, when. Users can assign and schedule tasks with a drag-and-drop feature. BugHerd is compatible with other applications including Basecamp, JIRA, GitHub, Redmine, Zapier, Zendesk, Pivotal and Tracker. Services are offered on per project per month basis.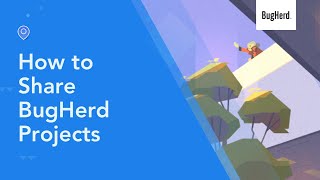 BugHerd does not have a free version but does offer a free trial. BugHerd paid version starts at US$39.00/month.
Starting Price:
US$39.00/month
Industry: Internet
Company size: 2-10 Employees
Used

Daily

for

2+ years

Review Source
---
A no-brainer purchase for any agency or development team
A pleasure to use. Easy to install and use and it makes QA testing a delight.
Pros
It removes any ambiguity about bugs and feature requests. Being able to annotate a comment directly on a live / staging website, is a huge perk and something that I now cannot live without.
Cons
The lack of customizable columns in their kanban-style layout is a pity. Not a deal breaker, but our agency workflow does not follow a 'backlog', 'doing', 'done', 'closed' workflow and we end up having to have internal discussions about what 'backlog' actually represents in our own workflow. Would be great to rename these columns and have more/less of them.
Response from

Splitrock Studio

Thank you so much for your fantastic review Mark! Your feedback is how we continue to improve. You'll be pleased to hear that custom columns are on their way, stay tuned!

Replied 14/02/2020
Industry: Marketing & Advertising
Company size: 2-10 Employees
Used

Daily

for

2+ years

Review Source
---
An essential tool for serious project management
This product is exceptional, without it web and software development would be much harder to manage, I manage multiple projects each having multiple members, the thought of tracking bugs from multiple sources like I used to in email and spreadsheets would literally take for ever to track, update and share, BugHerd has saved me and my team thousands of wasted hours!
Pros
Projected based in-browser centralised tasks in one place makes project management a breeze, also having comments in one thread related to a single task helps to pinpoint and focused on bug tracking that others products just can't do well. I couldn't bear to go back to email or spreadsheet task list!
Cons
As projects grow and users need to be added to different projects the cost can get expensive, be aware that the lift from 10 users to 25,50 isn't obvious from the outset, know this in advance so it can be absorbed in your SLA's
Response from

Splitrock Studio

Hi Elliott,
You've made our day by letting us know your team has saved thousands of wasted hours with BugHerd. Thanks for your thorough and kind review.

Replied 19/07/2021
Industry: Nonprofit Organization Management
Company size: 2-10 Employees
Used

Daily

for

2+ years

Review Source
---
Our clients LOVE it
Pros
To us, the client experience reigns supreme. Also, we hated getting two mile long emails with website edits. With BugHerd, our website review process and ongoing support has become incredibly efficient. Our clients love knowing they can add a note to their website to get our eyes on it, and we MUCH prefer having a list of easy to understand BH notes to deal with instead of trying to interpret email chains!
Cons
BugHerd keep improving - so I have nothing negative to say. All the main features I could ask for already exist, and they have made major improvements to their interface and client side implementation process.
Response from

Splitrock Studio

Thank you for such a detailed and fantastic review Chris. We are so pleased to be able to help reduce those mile-long client feedback emails! We will strive to continue improving the product to make your workflow even more efficient.

Replied 29/04/2020
Industry: Information Technology & Services
Company size: 11-50 Employees
Used

Daily

for

1+ year

Review Source
---
Very handy tool in web development
vera satisfied and very excited with new features implemented in this handy tool
Pros
Very handy and usefull software that helps organize various tasks during developing a new website. Aditional information collected into specific task are very helpfull for developers, and also captured screenshot and possilibility to add files to task (for example video)
Cons
sometimes its problem to capture screenshots of website.
Response from

Splitrock Studio

Thank you for taking the time to write such a great review for us Stefan! We really appreciate when customers provide this kind of detail in their reviews. We are always actively looking for ways to improve the product so your review has been extremely helpful.

Replied 12/10/2020
Industry: Design
Company size: 11-50 Employees
Used

Weekly

for

2+ years

Review Source
---
Can't live without Bugherd
Pros
Bugherd is a wonderful tool that has made bug tracking on web jobs in our company so much smoother. I love that if you install the browser extension, certain pieces of information - including browser info and screen grab - are automatically logged. I can very easily assign teammates, tags, priorities and more. I can comment directly at people. There is so much to love about this platform.
Cons
The only thing I can think of is that you can't set project specific notification settings - I can't set just one or a few projects to notify me every time a bug is added... it is the whole company's account.
Response from

Splitrock Studio

Thanks for taking the time to write such a lovely review of BugHerd, Ashley.

Really appreciate it. Will pass on the suggestion for project specific notifications to help make BugHerd an ever smoother experience for you.

Replied 21/01/2022