About NCR Silver
NCR Silver has been designed to meet the needs of small, independent retailers seeking a mobile point of sale (POS) solution.NCR Silver allows retailers to track customers and sell their products not only from standard POS touchscreen terminals but from iPad, iPhone and iPod Touch. This can be managed anywhere, at any time through their Online Back Office reports and dashboards. The marketing and social media tools allow users to stay connected with your customers. They allow users to create custom messages about deals, specials and other important announcements. The mobility of the solution allows these users to collect payment on their mobile device, at the table or in the home of the customer. The system combines the ability to track sales and profitability with marketing efforts and social media tools.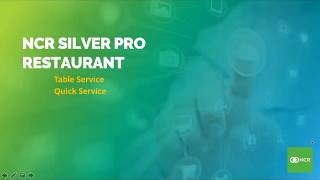 NCR Silver does not have a free version. NCR Silver paid version starts at US$79.00/month.
Starting Price:
US$79.00/month
Alternatives to NCR Silver
Industry: Food & Beverages
Company size: 2–10 Employees
Used

Daily

for

1-5 months

Review Source
---
No Longer Flying Blind
I now have information on sales and inventory movement. This is helping me with staffing and supply chain management.
Pros
The software is so intuitive and user-friendly that my staff had no adoption issues. They were productive in minutes. I found it very easy to set up, and I love the back office functionality.
Cons
I have no complaints about this software. And I used to implement software for a Fortune 20 company.
Reasons for Choosing NCR Silver
They did not have a cloud-based solution and the user interface could only be described (charitably) as antiquated.
Reasons for Switching to NCR Silver
User interface, promotional hardware bundle, cloud-based back office.
Industry: Restaurants
Company size: 2–10 Employees
Used

Daily

for

2+ years

Review Source
---
Originally a great product, now not so much
I do not utilize ALL the functionalities because I am a bakery not a restaurant so I would like to be able to get a "cheaper" version so I am able to get the most for my money. In the last few months customer service is almost impossible to get answers from and they no longer have the concierge system where I have a specific customer service agent that helps. Its very frustrating to wait on hold and then get told that I am calling the wrong numbers when the website for help clearly states to call certain numbers for assistance. Overall, customer service needs help.
Pros
I liked the ease of set up of this product as well as the ability to run categorical reports. I also like the ability to use this as a time clock system too!
Cons
I would like to see a way to customize each category more, I sell cupcakes, I would like an option for more specific categories and options.
Reasons for Switching to NCR Silver
My sales representative was critical in my choosing this product. My faith in him allowed me the confidence to buy NCR.
Industry: Restaurants
Company size: 201–500 Employees
Used

Daily

for

1-5 months

Review Source
---
Buyer beware!!!
The only times we got any communication was before and up to the sale. After that we only got to speak to someone when there was a problem. the programming of the menu items, modifiers, void/comp reasons etc. was clearly done by people that have never been in the restaurant business so every abbreviation and menu item had to be re-done by us which took up valuable time that we did not have. there is a log of all of the issues that were called in that has yet to be addressed by management. everyone seems to just want to pass it down the line and nobody has taken ownership of the problem and certainly nobody has offered a solution. Except for TOAST POS that we have replaced your system with. I will never do business with NCR again and will be completely honest with anyone whom asks my opinion or about my experience.
Pros
BOH reporting was about it. I wish there was more.
Cons
The connectivity was terrible. The hand held EMV chip processors tie up the terminal so no other servers can use it until the transaction has been completed. we had to buy additional iPads just to process payments using a SQUARE swipe attachment and set up separate account for payment so we could latr transfer the money into our actual account once the NCR payments had posted. The payment process is terribly time consuming and has caused a great deal of negative feedback on social media which has cost us in sales and also in repeat customers. Additionally, we had 3 of the portable units fail in the middle of service, on 3 separate occasions, causing payment log jams and upsetting even more guests ( the units had to be replaced and it took 3-4 days for them to arrive...) WORST system ever in my 39 years in the business!
Industry: Restaurants
Company size: 2–10 Employees
Used

Daily

for

1-5 months

Review Source
---
NCR Silver is a shoo-in for the Gold
Wonderful customer service, simple set up, easy to customize functions, menus and items.
Pros
Super, super simple and easy to use software with plenty of tangible options for setting up menus, options, and variables.
Cons
Currently there is no support for chips on credit cards; a very simple issue that is not a deal breaker in any way.
Reasons for Switching to NCR Silver
Ultimately, ease of customization, back office, and lower credit processing fees.
Industry: Retail
Company size: 2–10 Employees
Used

Daily

for

2+ years

Review Source
---
Problematic
Completely mixed bag, usually negative. I especially disliked the phone call I received from NCR EMV development lead when I complained about th EMV pad being defective junk last year. The call was very rude and unprofessional.
Pros
Cloud based POS with automated email receipts that also sends out automated coupons for marketing.
Remote inventory management for adding new SKUs and UPCs.
Cons
1) Not truely EMV compliant. Most annoying was the ancillary peripheral chip scanner looked cheap, was not always on, turned itself off every 30 mins. Fundamentally the EMV pad was defective and not fully functional or compatible with the NCR POS.. We removed it from the terminal and were forced to do swipe only.
2) NO CONTACTLESS PAYMENT FEATURES!
3) Updating VAR sheet for NCR terminal after worldpay vantiv merger was HELL. I imagine transfering to another processor would be the same terrible experience.