About Dext Prepare
Accountants make better businesses. At Dext, we give accountants, bookkeepers and businesses powerful tools that automatically and intelligently process and analyse financial data. Now you can advise in real time with new levels of insight, better than ever. We believe that when given the right tools, accountants and bookkeepers are the backbone of every successful business. It's that simple. With Dext, those tools have become even more powerful and integrated to meet the demands of businesses today.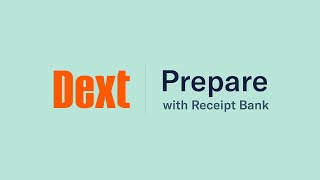 Dext Prepare does not have a free version but does offer a free trial.
Alternatives to Dext Prepare
Used

Daily

for

2+ years

Review Source
---
I use this to input all of my receipts for my business.
Ease of inputting receipts into accounting software.
Pros
I can auto-forward bills and invoices I receive via email to Receipt Bank, the ones which are consistent, I can even auto-publish to my accounting software (XERO)
Cons
I'm in Canada and have a few bills I pay in US funds. Occasionally a receipt will spontaneously switch currencies for no apparent reason.
Industry: Accounting
Company size: Self Employed
Used

Daily

for

1+ year

Review Source
---
Dext doesn't tell the truth - won't upgrade my lower level subscription. They expect me to pay...
I wasn't asking for anything more than what the average person would receive for their price. Why offer a terrible product that you don't even advertise, that has almost the identical name to the next level product? I feel utterly duped.
Pros
I feel so disheartened by Dext & Google Play! They offered me a discount (without refunding my original purchase), yet they didn't offer to only charge the difference between what I'd already paid and the next subscription level. WHY???
Cons
I mistakenly subscribed to Dext's "Business Plan" through the Dext app. I couldn't figure out why it didn't function like it was supposed to. Once I figured out that it was called "Business" and not "Business Plus" I realized I must have subscribed to something different…I didn't know they offered anything different from their website.
I contacted Dext right away and told them I want to upgrade (or refund to upgrade on my own). They told me Google Play can refund this. I communicated with Google Play. They said, "We can't do this, only the app developer can. I asked, "How do I communicate with the app developer?" They gave me the same email address that I previously used to communicate with Dext. I went back and forth many times (over the course of a month) communicating with Google Play and Dext; both telling me the other can help me.
In the end, Dext offered to cancel my current subscription (but I wouldn't get a refund) and then they'd give me 20% off a new subscription. Dext is EXPENSIVE and now I have to pay double, when I asked to be upgraded (or refunded) right after I bought it. WHO is lying to me? In the end, Dext simply closed the case on me instead of offering me the upgraded subscription for the price difference. UNBELIEVABLE!
Dext told me that I hadn't heard of this lower level subscription because they got rid of it as it wasn't popular, but that Google Play kept it.
Industry: Health, Wellness & Fitness
Company size: 2–10 Employees
Used

Daily

for

1+ year

Review Source
---
Super easy invoice management
Generally speaking I find Dext extremely easy to use. It integrates perfectly with my accounting software and makes paperwork much less stressful
Pros
Using the app, I can easily add invoices to Dext and then edit them before publishing into my payroll software. Invoices are stored so I cab refer back if I need information in the future
Cons
I can't access all features through the app and have to use the desktop version
Industry: Accounting
Company size: 11–50 Employees
Used

Daily

for

2+ years

Review Source
---
Automation with Dext
We already liked Dext, then recently found out about a new integration feature where it links with and fetches data directly from Amazon, Uber etc. to save another stage of manual work. Excellent.
Pros
Dext, although higher price, is our preferred purchase invoice data capture system. Its more powerful, so if the client is of a certain size then it is worth the extra outlay to save time
Cons
As long as you know what it is capable of, its hard to fault
Industry: Accounting
Company size: 2–10 Employees
Used

Daily

for

1+ year

Review Source
---
Dext Customer Service
My overall experience with dext was horrible, customer service was nonexistent, there is no phone number to call a person and when I canceled my monthly subscription well before the 15-day cancelation period, I was still charged for the next month. I received no response from my customer manager who was on holiday and was told I had to meet with the manager before I could cancel. This made no sense to me. Canceling my monthly subscription was one of the most stressful, time-consuming things I have done regarding an app, I do not recommend this app.
Pros
What I liked most about this software was it was able to import receipts
Cons
What I liked least about this software were the customer service and the price.