About Dext Prepare
Accountants make better businesses. At Dext, we give accountants, bookkeepers and businesses powerful tools that automatically and intelligently process and analyse financial data. Now you can advise in real time with new levels of insight, better than ever. We believe that when given the right tools, accountants and bookkeepers are the backbone of every successful business. It's that simple. With Dext, those tools have become even more powerful and integrated to meet the demands of businesses today.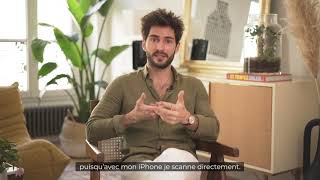 Dext Prepare does not have a free version but does offer a free trial.
Starting Price:
Not provided by vendor
Pricing Details:
Save 20% on all yearly plans
Alternatives to Dext Prepare
Used

Daily

for

1+ year

Review Source
---
Smart Solution to manual bookkeeping entry
Time. This saves time . It also provides peace of mind.
Pros
The AI behind this software is smart and adaptive. The OCR recognition can identify the debit/credit card used on a submitted receipt and match that receipt payment to the specific bank account in your accounting software so you can avoid sending payments to the wrong account. For accounting firms, the bundled pricing is a great value to share with your clients. It does not just push the data to your accounting software, but will search your transactions in the software to try to find matches and will sync up the payments with ease.
Cons
While they are doing good with the fetch option for online invoices (they can pull the statements and invoices from online billers, such as cell phone or internet), they do not have the capability, currently, to pull bank statements. Add this feature and we have an unmatched solution to this expense capture sector in my opinion.
Industry: Hospitality
Company size: 11-50 Employees
Used

Daily

for

1-5 months

Review Source
---
Everything we need at the right price
Pros
Very easy to use. The interface is clear and user-friendly.
The lack of mandatory expense reports is a big plus in my view. When we used Expensify we had various issues dealing with expense reports. They aren't really necessary for our process, so eliminating them saves time. Also, now an issue with one transaction won't hold up the rest of the report.
The OCR is very accurate compared to our previous software (Expensify and Veryfi), and did seem to learn how to read different vendors' invoices when I had to make some corrections (e.g. pulling invoice date instead of order date).
Customer support was responsive and had a great attitude.
Pricing is transparent and inexpensive compared to some competitors.
Works well for both employee expenses and general accounts payable.
Cons
OCR processing time is slower than we would like. Items can be processed manually when needed, however.
Multiple approval flows would help manage expenses by department.
Doesn't integrate correctly with our bank. This seems to be an issue with our bank and the third-party integration software, but still.
Reasons for Choosing Dext Prepare
Expensify sent out an unsolicited political email to all users, which we found unacceptable. Fortunately, this led us to find an alternative with better pricing and ease of use. We were also able to consolidate our employee expenses and general invoice entry in one software.
Reasons for Switching to Dext Prepare
Pricing was transparent and inexpensive. We were able to easily sign up for a trial to confirm Receipt Bank met our needs.
Industry: Accounting
Company size: 2-10 Employees
Used

Weekly

for

1+ year

Review Source
---
A useful - and usable - alternative to expensive
Overall this has been a good product for my accounting practice. I use it personally for my own firm and for many of my monthly bookkeeping clients as a method to capture receipts in the moment.
Pros
Designed for accountants and their clients, allows for easy collaboration and receipt capture. Does a much better job than QBO receipt capture and does not restrict the source email for forwarded emailed receipts, making it much more usable and efficient.
Cons
The refusal to allow us to use American formatted dates is a constant and significant irritant. It would be so simple to correct this that it is extremely annoying that they won't do it.
Receipt matching to existing QBO transactions is inconsistent and only looks back 3 months so it is not ideal for clean up projects.
Pricing structure isn't very flexible.
Industry: Accounting
Company size: 2-10 Employees
Used

Daily

for

1-5 months

Review Source
---
Sales and Onboarding
Customer service is terrible
very user UNFREINDLY
one year contract - whether you drive value for money or not - you are dinged for $3600 annually - wow what an expensive lesson learned
All I have is regrets.
Pros
it seemed user friendly, but I guess I was wrong
Cons
does not have major utility companies on board to fetch invoices
Industry: Retail
Company size: Self Employed
Used

Daily

for

2+ years

Review Source
---
A Great tool to keep all invoices in one place
Pros
A great tool to keep all invoices in one place, I hardly imagine how I could work if that soft would be not available for me.
Cons
The tool itself sometimes has issues reading excel files.