About Evernote Teams
Evernote is a web-based project management tool that offers project collaboration, scheduling and task management functionalities within a suite. This solution is designed to cater to businesses of all sizes. Evernote allows users to create project task lists and assign them people, so team members can collaborate and give status updates when required. The solution supports multiple devices, such as laptops, tablets and smartphones, which help users across multiple locations stay on the same page and share project progress. Evernote also features document sharing capabilities, which allow users to save files, photos, videos and voice recordings to the cloud and share them. Evernote integrates with third-party software such as Google Drive, Outlook, Slack, Microsoft Teams and Salesforce, among others. Pricing is available on monthly subscriptions and support is provided via phone and email.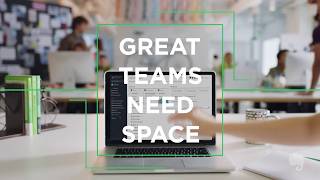 Evernote Teams has a free version and offers a free trial. Evernote Teams paid version starts at US$7.99/month.
Starting Price:
US$7.99/month
Alternatives to Evernote Teams
Industry: Computer & Network Security
Company size: 2-10 Employees
Used

Daily

for

1+ year

Review Source
---
A Living Digital Assistant
Pros
Imagine a huge library. A library with all the information you are looking for. Thousands of web pages, books, notebooks, receipts, pdf files. So where is the information you are looking for in this library?
Imagine that you can access the information that will make my job easier in this huge library in just seconds. Evernote is a great program that stores, stores, archives all information, can take notes on it, has a quick search content. It is a structure that saves information in just a few steps, can take notes on it, share it, and follow and remind some things for you.
Imagine that the time you previously spent searching for data and the information you were looking for was reduced by 70%. Of course, this is not a dream. Real. Consider that the paper consumption you use in all office processes is reduced by 40-50%. The 50% efficiency increase of the system resources you use is an extra gain.
While you can share the information set you have created with your own teams, you can distribute platform independent. Consider that you can actively manage this process with task distribution and orientation.
By connecting with other software, it provides ease of communication up to the mail service.
Cons
The repeat task option doesn't seem very usable to me. A more compelling option should be put in. It would be great if there was a feature to customize the program image. Like the theme change.
Reasons for Choosing Evernote Teams
It has a reminder feature. Possibility to back up my old data. e-mail usage support. archival research and discovery.
Reasons for Switching to Evernote Teams
taking notes very fast Platform independent Quick access to data Almost zero hardware resource consumption. Shareability
Industry: Education Management
Company size: 501-1,000 Employees
Used

Daily

for

2+ years

Review Source
---
Evernote Teams review, Best Note taking Software.
Evernote is a bit like a virtual notebook or diary, designed for taking deeper and longer notes. As an alternative to Evernote, Google Keep is a virtual surface that you can overlay with concise, timely, and actionable digital notes.
For example, you can use Evernote to take notes during your college psychology course or executive leadership course. You won't be using Google Keep this way - instead, you're jotting down small pieces of information that you want easily accessible, like your child's to-do list or soccer schedule.
Pros
I like how easy it is to transfer and share notes with the team, how fast and reliable it is. To be honest, the teacher is told to take notes in class without realizing it.
It helps you track items and their completion, integrate well with Slack, Outlook, share information better, and get reminders.
It works on so many levels for me and I'm glad I've been a longtime user. I love them constantly making amazing changes to make the software even better.
Cons
The only drawbacks I see is that it's very difficult for the app to realize that you want to start writing. Sometimes I have to press it multiple times and it can get annoying.
My only complaint about Evernote Business is that it's expensive.
Subscription prices keep going up and features disappear. The support is very slow.
Industry: Law Practice
Company size: 11-50 Employees
Used

Daily

for

1+ year

Review Source
---
Very good!
I actually really like Evernote teams. It feels very modern and expensive, but it should for the price!
It's easy to share notes but I rarely need to anyway, everyone at work can access them.
Transitioning was easy. I don't know what we would do without it now.
Pros
I like the project and task lists that everyone has access to. If I need to work with someone on a case I don't have to worry if they've done their part.
I can make a to do list and keep track of it.
The way the notes are displayed is nice. I can find any one in a few seconds. Images can be searched, definitely a plus!
If I need to finish something at home I sync and continue working with my phone or home desktop.
Evernote teams helps improve the way you take notes too.
Cons
The project and task manager needs to be changed a little. No kanban board...
Price wise it's just not realistic for everyone. We write every single day, most of the day so it's okay for us.
Alternatives Considered
Notion
Reasons for Choosing Evernote Teams
Joplin- Evernote teams is software that everyone can use together. It was difficult to try and collaborate with everyone using something different. Microsoft teams- expensive and not everyone wanted to use it.
Industry: Writing & Editing
Company size: 2-10 Employees
Used

Daily

for

2+ years

Review Source
---
Welcome to the BEST Productivity App in the World.
I am extremely inspired to build my brand and feeling supported by a company like Evernote Teams makes it all the more fun and exciting.
Pros
1. Note-taking genius of an app.
2. File-sharing made easy.
3. Project management teammate of the century.
Cons
I honestly can't say anything except that I don't see their advertising anywhere. I discovered this app on accident and am happy I did. Thank you again for an A1 product.
Reasons for Choosing Evernote Teams
Needed help staying organized, I wasn't sure how Evernote worked but the tutorial made everything so straight-forward, I'm never going back.
Reasons for Switching to Evernote Teams
The overall experience is the key-pointing factor. I appreciate using this everyday and I think everyone should know. If there's a way that I can recommend or affiliate with you, I would be happy to support you as well. Thank you very much.
Industry: Publishing
Company size: Self Employed
Used

Daily

for

1+ year

Review Source
---
The perfect notetaking tool!
One of Evernote's many features is its array of services and programs for keeping and analyzing written notes. A note, also known as a "note" in Evernote, can consist of text, photos, or embedded audio files. It can also have file attachments. straight from the very start, it can be organized into file folders, then named, annotated, edited, given comments, searched, and exported as an integral part of a pocket notebook. Evernote supports several mobile device platforms (including iOS, OS X, Android, Microsoft Windows, Windows Phone, Chrome OS, BlackBerry, and WebOS), and simultaneously has numerous web-based setup options and backup options.
Pros
Users can quickly create an attractive and easy-to-view note depending on preferences with Evernote, which offers several aesthetic, stylistic, and format choices for the user to choose from.
Sharing class notes and collaborating on them was made extremely accessible by Evernote, helping students work together in the learning environment.
Evernote makes it simple to organize information with notebooks, tags, and shortcuts, allowing users to swiftly locate what they need.
Cons
Integration with Outlook works to some extent, but needs to be improved seeing as most situations a Evernote file is not detected by Outlook and a plugin for Evernote slows down outlook.
The desktop client version 10 for Windows system lacks the opening of the program straight from the taskbar icon or the option to autostart at login.
A nice feature is that you can personalize your home page, but if you opt to save these customizations, it's a pay-to-play aspect.
Reasons for Switching to Evernote Teams
Like Microsoft OneNote and Notion, Evernote is an excellent app to help you keep up with daily notes and start to create compilations of important information. Evernote is also beneficial to busy business executives who don't want to deal with carrying bulky books of printed documents around.