About Evernote Teams
Evernote is a web-based project management tool that offers project collaboration, scheduling and task management functionalities within a suite. This solution is designed to cater to businesses of all sizes. Evernote allows users to create project task lists and assign them people, so team members can collaborate and give status updates when required. The solution supports multiple devices, such as laptops, tablets and smartphones, which help users across multiple locations stay on the same page and share project progress. Evernote also features document sharing capabilities, which allow users to save files, photos, videos and voice recordings to the cloud and share them. Evernote integrates with third-party software such as Google Drive, Outlook, Slack, Microsoft Teams and Salesforce, among others. Pricing is available on monthly subscriptions and support is provided via phone and email.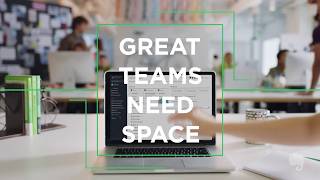 Evernote Teams has a free version and offers a free trial. Evernote Teams paid version starts at US$7.99/month.
Starting Price:
US$7.99/month
Pricing Details:
Basic: Free Personal: $7.99/month Professional: $10.99/month Teams: $14.99/month
Alternatives to Evernote Teams
Industry: Writing & Editing
Company size: Self Employed
Used

Daily

for

2+ years

Review Source
---
The best app I've ever had
Pros
When I first downloaded it, I thought it would be another notepad, but then I realized that it had great potential. At first, I downloaded it to save the receipts in a different app, but now I use it from having my documentation on hand, to keeping track of my grocery shopping list.
The feature that I like the most is without a doubt the photo recognition. Whenever you take a photo, it automatically cuts out the part that interests you.
I also love that it has a password and facial recognition to open it.
Cons
I use the free version, so definitely the ads. Although they are from Evernote, every time I open the app this screen appears offering me a 50% savings when updating my subscription, or something like that.
Nevertheless, it is not impossible to use and it is less annoying than the free versions of other apps.
Industry: Automotive
Company size: 2-10 Employees
Used

Daily

for

2+ years

Review Source
---
Evernote Teams is game changing!
Pros
I love how easy it is to make notes, task lists and keep track of productivity. Creating teams and delegating tasks makes projects get completed faster and more efficiently.
Cons
There is nothing I dislike about Evernote Teams.
Reasons for Switching to Evernote Teams
It has so many great options and can be used for so many things.
Industry: Entertainment
Company size: 51-200 Employees
Used

Daily

for

1+ year

Review Source
---
Half in half
It was not one of the best experiences, I can say that it worked for me. But I find too many technical bugs to make Evernote a cutting edge app for daily use.
Pros
It is a program that stands out for its simplicity, its design that invites the user to think concretely about the objective. It has tools that help the development and the non-distraction.
Cons
It is not a software that offers much more than what you think you will get when you use it. It lacks actuality in functionality that perhaps other programs already have. In some cases it is as similar to using a notepad of any digital media, it does not have as much altruism as you would think a program (dedicated to this) should have.
Industry: Education Management
Company size: 51-200 Employees
Used

Daily

for

6-12 months

Review Source
---
One of the best content management services available
Evernote Teams looks great and works well on the platforms we used it on - mostly Windows 10 for business plus the individual's choice of smartphone / tablet version of it. Its intuitive navigation and powerful scan and search features were its main selling point for us.
All in all, the price is very fair. But with ever more subcription-based services used in the workplace, we ended up switching away from Evernote Teams simply to save costs. Our new service that we replaced it with is not nearly as sleek or elegant, but offers the same essential features - OCR and search as well as task management - at no additional subscription costs.
If I was the sole decder and/or money didn't not feed into the decision-making process, I'd have stuck with using Evernote Teams as it is really great at what it does.
Pros
Hands down the OCR. Optical Character Recognition is the name of the feature that allows Evernote to scan the images you take and thus enable its powerful search feature to find content on scanned documents and even pictures. That makes for one of the most powerful organisational features I have yet come across. Even the subscrition costs are very user friendly, given what you're offered.
I loved the dashboard, too. Very sleek and easy to both navigate and customize.
Cons
Personally, it all boils down to integrations for me. I loved the year-ish that we were using Evernote. Integrating it into Microsoft Teams work well enough and it looked the way it always did However, using Everote Teams within Microsoft Teams meant that we were already paying the subscription for Microsoft 365 and then paying Evernote Teams on top of that. We ended up saving us the costs for Evernote Teams by switching to Microsoft OneNote which is included in the abov mentioned subcription.
Reasons for Switching to Evernote Teams
We ended up switching away from Evernote Teams because using the above apps from the Office 365 suite enabled us to cover the same needs at no additional subscription costs per users, as we were already using Office 365 for word processing, spreadsheeting etc.
Industry: Marketing & Advertising
Company size: 201-500 Employees
Used

Daily

for

1+ year

Review Source
---
It is the indicated application to organize my desktop
As of today, Evernote is an essential tool for my work. It is quite useful since it allows me to take notes, organize them in a really easy and intuitive way and, most importantly, be able to collaborate with other co-workers. I started looking for an option to help me organize my desktop, and Evernote turned out to be the right application.
Pros
Among the positive characteristics I think that the point that I like the most is the recognition of images. Whenever you make a print, it automatically cuts the part that interests you. I like that it has a word and facial recognition to open it. I'm ready to organize more tasks and save more projects, each in one place.
Cons
I honestly can't say much about the design operation side, I think it's still a weak point. While Evernote offers collaboration across teams, it's still not as interactive compared to other similar programs out there.