About AWeber
AWeber provides online marketing services for small businesses. They provide marketing solutions to help you - Grow your email list - Increase website traffic - Monetize your content - Sell your products or services - Automate your emails All from a single platform. AWeber makes marketing easy (and fun). Here's how: 1. GROW YOUR EMAIL LIST Collect email addresses with the landing page and sign up form builder. 2. INCREASE YOUR WEBSITE TRAFFIC Use the web push notifications to send short messages straight to a subscriber's desktop with a link to your website. Send email communications to promote your latest news, offers, or content. 3. MONETIZE YOUR CONTENT Set up ecommerce landing pages to accept monthly, quarterly, or annual subscription payments. 4. SELL YOUR PRODUCTS OR SERVICES Sell your product, service, or a subscription using the ecommerce element in the landing page builder. Promote your product or service and collect payments through Stripe, Etsy or PayPal. 5. AUTOMATE YOUR EMAILS Automatically send an email after someone signs up for your list, makes a purchase, abandons their cart, or interacts with your email. 6. GET MORE VIDEO VIEWS, ONLINE STORE SALES, BLOG TRAFFIC, PODCAST DOWNLOADS With AWeber's Auto Newsletter, you can easily and automatically send emails to your subscribers so they never miss your latest videos, podcasts, blog posts, products, music, courses, again. For over 20 years, AWeber has been a market leader helping over one million entrepreneurs, side hustlers, and businesses of all sizes grow with email marketing and other sales tools.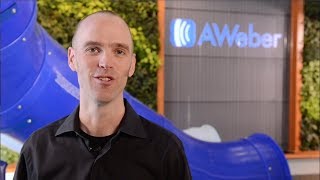 AWeber has a free version and offers a free trial. AWeber paid version starts at US$19.99/month.
Starting Price:
US$19.99/month
Industry: E-Learning
Company size: Self Employed
Used

Weekly

for

2+ years

Review Source
---
Aweber is my autoresponder service and should be yours as well
Pros
There are several features and benefits that Aweber provides and you may find other benefits they offer to help you more than I but for me, analytics and campaign management are top of the list of my 'Pros.'
Cons
The one drawback or 'Con' that Aweber has always had is the default forms. Unless I am not looking hard enough for them, the signup forms are the same ones I had when I began using Aweber in 2008.
On the plus side, these forms are so bad I learned how to craft my own forms so all I need is the plain HTML code from my subscriber list and embed that onto my custom form.
Industry: Professional Training & Coaching
Company size: Self Employed
Used

Weekly

for

1-5 months

Review Source
---
Poor Deliverability For Me Best Tagging Experience
My experience with Aweber's customer support even when I start as a free trial was something to take home about.
It's easy to create both HTML templates for your emails and also, their easy drag and drop email builder makes it possible to design your email templates or pick from the library of already made templates and edit your campaigns.
Email campaigns can also be shared with someone else to import all the flows to their autoresponder with Aweber and save a lot of stress.
Pros
I love Aweber's ease of signing up plus, it's a powerful autoresponder with a nice user interface, great email list management, custom segmentation, and the fact that it even delivers analytics to your email after sending an email campaign makes it my favorite. As compared to ConvertKit, Aweber is still cheap and an affordable autoresponder to rely on.
Aweber has outstanding customer service which you can reach at any point in time from email, live support, and phone call.
Cons
Aweber's Campaign flows feature is currently my third best but then it lacks some features as compared to sender. An example of that feature I was looking for is setting a condition of either a subscriber is qualified to receive the next flow or change a path. That which I can't find in an expensive autoresponder like Aweber.
Reasons for Choosing AWeber
I was promoting Affiliate products and MailChimp had to shut me down and that was why I sourced for another autoresponder which can give me control over my list, what I send and when I send to them.
Reasons for Switching to AWeber
I read a lot of reviews about successful affiliate marketers using Aweber to make money and I thought I should go for it. Plus, I liked their Free trial which offers almost everything the paid plan offers with 500 subscribers.
Industry: Internet
Company size: Self Employed
Used

Daily

for

Free Trial

Review Source
---
My experience using Aweber
Pros
I found that Aweber gives a very good open rate, which shows how good their Ips are and it offers an easy way to create and deploy campaigns.
Cons
I would have liked a simpler option to match the number of subscribers I have or want to add.
Reasons for Choosing AWeber
I switched to find a cheaper alternative.
Reasons for Switching to AWeber
I chose Aweber for its quality and deliverability
Industry: Marketing & Advertising
Company size: Self Employed
Used

Weekly

for

1+ year

Review Source
---
My honest review on Aweber
Pros
I like the fact be that the integration process is easy to be done unlike other email platforms.
Cons
I don't like the pricing which isn't very affordable to keep up with on a monthly basis
Industry: Entertainment
Company size: Self Employed
Used

Monthly

for

2+ years

Review Source
---
AWeber Let me down - I no longer use their service.
Email and list management was great for a time, but then was outweighed by the bad customer service.
Pros
I was introduced to this as the 'big guns' of email automation. And it's got a lot to recommend: double opt in, forms, ease of use and complete functionality.
Cons
Customer service is the BIG DRAWBACK. Perhaps if you're a big company, they treat you better. For me (a very small company) their customer service was lacking repeatedly. I would email or call and be told I'd get a response in 24 - 48 hours. A WEEK or more later, I'd hear back. At least one of these instances was an urgent next-day mailing. I got more apologies than help. And, after years of working with them, I left, option for MailerLite.