About Mailchimp
Mailchimp is a web-based marketing automation service with millions of users worldwide. The application allows users to share newsletters on various social networks and track customer engagements. The application provides tools to create targeted emails, run Facebook ad campaigns, automate follow-ups and monitor campaign progress, among others. With Mailchimp, users can collect and analyze their email responses. The application offers graphical representations of data and customer interactions in various formats. Mailchimp allows users to design, share and track email newsletters from any location. With interactive drag & drop interface, users can create and share attractive email campaigns. The built-in analytics and reporting functionality allows marketers to monitor customer activities or generate ad hoc reports. Mailchimp also offers a mobile-based application for both Android and iOS devices. The application works as a shortcut to reach users' email marketing accounts, enabling users to receive campaign updates, add subscribers and remain informed about social media activity. The solution serves a wide range of businesses, from small e-commerce to big online retailers and is available on a monthly subscription basis.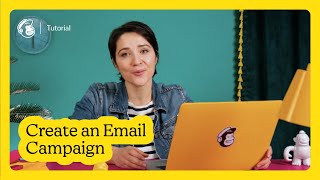 Mailchimp has a free version and offers a free trial. Mailchimp paid version starts at US$13.00/month.
Starting Price:
US$13.00/month
Alternatives to Mailchimp
Industry: Apparel & Fashion
Company size: 2-10 Employees
Used

Weekly

for

2+ years

Review Source
---
My Go-to for email marketing
Mailchimp has been my go-to for 5+ years and I see no reason to change that now. It's simple, easy-to-use, and affordable.
I also care about who I work with. From what I can see as an outsider looking in, they have a great company culture. I once found a mistake in their API documentation and they sent me a free t-shirt! Most companies aren't willing to spend money just to say thanks, and I think that says something about the culture and character of the company.
Pros
Easy to setup: I've used Mailchimp in the launch of dozens of brands and digital products. Mailchimp is so easy to setup; I can literally have an account up and running, collecting email addresses within 20 minutes.
Great free option: One of my favorite things about Mailchimp is the fact that you get up to 2,000 contacts for free. Having that as an option (particularly for new businesses) is absolutely critical in making sure you can measure ROI from the platform before you start investing a lot of money.
Easy to use: Mailchimp's forms, email templates, list management, etc. is all so simple. In the rare case you can't do something you want via the Mailchimp admin, it can probably be done via the API. Mailchimp has also done an exceptional job of integrating with 3rd party platforms to make sure you can easily maximize your email collection.
More than just email marketing: In the last few years Mailchimp has started offering additional features outside of email campaigns, like Facebook ads and card mailing services. I personally don't think they're as good as Mailchimp's email service, but I am sure they'll improve over time.
Cons
In the last couple of years Mailchimp has made some changes to their pricing structure that I don't particularly love:
1) Pay as you go features have become more limited compared to their monthly plans.
2) Monthly rates have increased (although that's bound to happen at some point).
3) They now include some social platform contacts in your allotted contacts (i.e. you pay for them like they're email contacts).
As well, Mailchimp automatically increases your bill when you cross over your plan subscriber threshold. I'm not a huge fan of that, but I suppose I prefer it to them just disabling collection of new contacts.
Reasons for Switching to Mailchimp
Ultimately it was the free plan that made me choose Mailchimp. None of the other platforms gave me lifetime free usage for a smaller number of subscribers.
Industry: Wholesale
Company size: 11-50 Employees
Used

Weekly

for

1+ year

Review Source
---
Great option for our business.
Overall we loved Mailchimp, we would not have switched if we did find an option that was a little less expensive.
Pros
Mailchimp was a great option for us. It was easy to use and effective.
Cons
We found a product that fit into our budget a little better.
Industry: Marketing & Advertising
Company size: 2-10 Employees
Used for

2+ years

Review Source
---
Why I Don't Use Mailchimp
I have used MailChimp to set up a few campaigns for clients. I also started out on it because they used to offer 1,000 contacts for free. Integrating it with the different tools wasn't too tough. But it's not great at contact management and I don't recommend it if you're going to be doing any serious (or even quasi serious) email marketing.
Pros
MailChimp is pretty easy to use and integrates with most page builders and websites. So you can quickly have an email form set up and start driving traffic to get people on your email list. They also have good support in regards to getting back to you quickly.
Cons
MailChimp lacks features and power that make it competitive in the marketplace. I couldn't ever go back to it. The tool itself doesn't do everything I need it to. And as if that's not enough, I know of several people who have been shut down and had their accounts erroneously canceled by MailChimp for violating terms of service. So they were locked out of their account and had all of their email contacts erased without warning. And these were not "black hat" businesses. These were regular, small, mom and pop shops, including a florist.
Reasons for Switching to Mailchimp
I chose Mailchimp because they were offering the first 1,000 contacts for free in a promotion. And these other software (except for Constant Contact and AWeber) were really expensive. I didn't know what I was doing and what I was looking for with an email service provider. And I was just starting out and super broke at the time so "free" couldn't be beaten. However, the relationship didn't last long and I quickly moved on to AWeber. That didn't last long either, and I moved on to ActiveCampaign and haven't looked back since.
Industry: Sports
Company size: 11-50 Employees
Used

Weekly

for

1+ year

Review Source
---
Mailchimp, good for what you need
Pros
The ability to schedule, create, and cultivate individualized email marketing lists is perfect for our business when we have different subsets of content that people are interested in (Fantasy Football, NFL, College Football, Draft Prospects, Betting). The growing ease in which we can deliver carefully-crafted, branch-specific content emails is key.
Cons
There isn't anything that we can say "we must have it" or "can't go without it" as there seems to be standard on every other email marketing software. That being said, the price is still worth it.
Reasons for Choosing Mailchimp
The price was the main sticking point. They all seem the same and offer the same items. Mailchimp was the best bang for our buck.
Reasons for Switching to Mailchimp
Price, that's the only issue because they all seem the same.
Industry: Marketing & Advertising
Company size: 2-10 Employees
Used

Daily

for

2+ years

Review Source
---
Mailchimprev
My expérience is wonderful.
Pros
Safety and speedness. And Is useful for my Business.
Cons
For this time I find it useful just it needs more development.