About GetResponse
GetResponse is a cloud-based email marketing tool that allows users to connect with their customers through email and create landing pages. It caters primarily to small businesses, bloggers, and marketing agencies. GetResponse provides an email creator that helps users draft emails without prior programming knowledge. This module contains templates for sending emails and images for supporting design requirements. Get Response's Inbox Preview feature displays how emails appear. A/B testing enables users to test the effectiveness of a campaign by optimizing elements such as the subject line and the best time to send. GetResponse follows a responsive design approach; the appearance of emails can change according to the device's display. The List Booster feature can import contacts from hard disks and mail clients such as Gmail, Magento, Salesforce, and Highrise. It also implements an auto-respond module to send birthday emails and customized offers. Pricing is per month. Support is offered via chat, email and tutorials.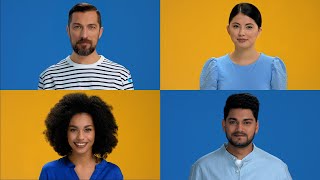 GetResponse has a free version and does not offer a free trial. GetResponse paid version starts at US$19.00/month.
Starting Price:
US$19.00/month
Alternatives to GetResponse
Industry: Marketing & Advertising
Company size: 2–10 Employees
Used

Daily

for

1-5 months

Review Source
---
GetResponse review.
Getresponse made my work life easier than before. that why if you a looking for the best email marketing software. This is perfect for you.
Pros
Personally, I think if you are looking for the best professional email marketing for your business then this Getresponse must in 1st list because it is beginner-friendly and easy to play around. Its price is lower when you compare to other email services provider by far. I am also using it in my business because I can build a landing page from scratch or I can use a premade template. I can send an email automatically at the best time so it doesn't go to spam or trash box, collect email. plus you get tons of features like building a sale funnel,webinars,marketing automation,countdown tier,e-commerce tool etc
Cons
The only cons are it doesn't have a free plan. Hope it will change in future.Because before purchasing any software people should know it is perfect for their business.
Response from

GetResponse

Hi Bimal!

Thanks for taking the time to leave this detailed review. Your feedback is really important to us as it is what helps us continue to improve!

I wanted to mention that although we do not have a free plan, we do offer a 30-day free trial to all new users!

Again, thanks for your time.

Replied 18/05/2021
Industry: Marketing & Advertising
Company size: 2–10 Employees
Used

Daily

for

1+ year

Review Source
---
My Getresponse Review
I absolutely love Getresponse and I use it daily. I easily design my marketing campaigns and even get customers to my landing page with the built in advert creator for Facebook and Google. My business cannot run without Getresponse.
Pros
Getresponse is a complete marketing automation tool. You don't need any other platforms. You can host your website, build beautifull landing pages, capture leads, place adverts in social media and google, and send unlimited emails to your list.
Cons
The only thing I can think of is that there are cheaper autoresponders on the market. However, these cheaper autoresponders do not provide the functionality and ease of use of Getresponse.
Reasons for Choosing GetResponse
Getresponse had more integrations with other software and more functionality to build an automated campaign on one platform.
Reasons for Switching to GetResponse
Getresponse had a whole lot more value to offer than the others. Email marketing is included and no need for smtp accounts. No hosting required as Getresponse has hosting. Landing pages are included which you normally have to design through wordpress or other hosting.
Response from

GetResponse

Hi Fabian!

Thanks for taking the time to leave such a detailed review! We really appreciate your feedback.

We'd love to collect more insights from you. If you're interested, please send us an email to [email protected]! -Taylor

Replied 02/08/2021
Industry: Marketing & Advertising
Company size: 51–200 Employees
Used

Daily

for

1+ year

Review Source
---
A Comprehensive Review of GetResponse's Key Features
The platform has helped me solve a variety of business problems, including increasing subscriber engagement, automating lead nurturing, and improving the overall efficiency of my email marketing campaigns.
Pros
GetResponse is a powerful email marketing platform with a variety of features that I found particularly impressive. I liked the platform's user-friendly interface, which made it easy to set up and manage email campaigns, autoresponders, and automation workflows.
Cons
One area where I think GetResponse could improve is its customer support. While the platform offers a knowledge base and community forum for self-help, I found that the response time for customer support requests could be slow at times.
Response from

GetResponse

Hi Ikram,

We're thrilled to hear that you found our email marketing platform powerful and were impressed by the variety of features it offers.

We're glad to have helped you solve various business problems, such as increasing subscriber engagement, automating lead nurturing, and improving overall email marketing campaign efficiency.

We understand your concerns about customer support response time and will take this into consideration for future improvements. Thank you for choosing GetResponse as your email marketing solution!

-Abbie

Replied 05/06/2023
Industry: Electrical/Electronic Manufacturing
Company size: 5,001–10,000 Employees
Used

Daily

for

1-5 months

Review Source
---
THE SERVICE IS SIMPLY UNRELIABLE
5. Landing pages don't work on Internet Explorer and it takes 3 to 5 seconds to load them on Google Chrome (for one second you can see a landing page with original ugly fonts which is one of the software bugs I guess)
6. During our first meeting I specifically asked [SENSITIVE CONTENT HIDDEN] if customization is available for registration pages. She said yes. Later we found out that we can only use GetResponse registration form and cannot add custom fields to it. It was very important for us since we hoped to acquire more information about our attendees and use our own branding. She gave us misleading information. We had to create registration form by using landing pages which significantly reduced automation of the webinar (we had to set up reminders and thank you pages by ourselves) and eliminated calendar reminders for our webinars which significantly reduced our attendance rate.
7. There is a limit of 3 speakers.
8. You cannot prepare webinar room in advance. Each time during rehearsals we had to upload all materials (PPT, videos, polls etc.) 1 hour before the webinar which was quite inconvenient.
9. Our colleagues from China couldn't enter the webinar room, load the pages or had terrible connection during the webinar.
Pros
Nice e-mail marketing tools and wide choice of templates.
Cons
We purchased MAX account for 3 months.
1. During our first meeting sales representative [SENSITIVE CONTENT HIDDEN] "forgot" to mention that the minimum contract period is 3 months not 1 month as we initially planned to use MAX account for only 1 month. She dropped this information on us during our second meeting and we had to go with 3-months contract because of the schedule.
2. After we signed the contract, [SENSITIVE CONTENT HIDDEN] never ever again responded to my e-mails (I sent her multiple e-mails with important questions regarding the payment conditions).
3. We signed the contract in the end of August and informed our Account manager that the payment will be made within 2 to 3 weeks (which is a standard amount of time for large organizations). We hoped to start working on the platform immediately but our Account manager didn't want to move to the next step without seeing the receipt. The response time from him was 2 to 3 days despite on the fact that we are in the same time zone and some features were unavailable to us until the payment was made. We end up paying for 3 weeks (end of August - mid of September) during which we couldn't even use the platform at its full potential.
4. Be ready that Getresponse (Clickmeeting) webinars simply won't work on multiple browsers including Internet Explorer, Edge and some Chinese browsers. Our attendees also had connection problems when using iOS Safari browsers and Firefox. (By the way System Requirements on their website state completely different information)
Response from

GetResponse

Hi there. I do apologize that you had these experiences with GetResponse. If you would like me to look into this further for you, please email me at [email protected]. -Taylor

Replied 07/12/2020
Industry: Computer Software
Company size: Self Employed
Used

Daily

for

6-12 months

Review Source
---
GetResponse Review - Is it Worth the Investment?
Overall, GetResponse is a powerful email marketing tool that is easy to use and offers several features that can help businesses of all sizes create effective email campaigns. While the platform has its limitations, such as limited customization options and reporting features, its user-friendly interface, automation capabilities, landing page builder, and extensive integrations make it a solid choice for businesses looking to enhance their email marketing efforts. However, the pricing can be a hurdle for small businesses with a limited marketing budget. If you are looking for an all-in-one email marketing platform that provides a range of features and flexibility, GetResponse is worth considering.
Pros
1. User-Friendly Interface: GetResponse has a well-designed and intuitive interface that makes it easy to use for beginners and experienced users alike.2. Email Automation: With GetResponse, you can easily create automated email campaigns to engage with your subscribers and nurture them through the sales funnel.3. Landing Page Builder: The platform offers a powerful landing page builder that helps you create professional-looking landing pages without any coding skills.4. Extensive Integrations: GetResponse offers a wide range of integrations with third-party apps and tools, making it easy to connect with your existing marketing stack.
Cons
1. Limited Customization: While GetResponse provides several templates for landing pages and email campaigns, there is limited room for customization, making it challenging to create unique designs.2. Limited Reporting: GetResponse's reporting feature is not as detailed as other email marketing tools, and it can be challenging to track specific metrics and KPIs.3. Expensive: GetResponse can be relatively expensive compared to other email marketing tools in the market, especially for businesses with a small email list.
Response from

GetResponse

Hi Samuel,

Thank you for the detailed review and for giving us your pros and cons of the platform. We've heard your points on the limited customization and reporting and will be taking this information to our team.

Thanks for using GetResponse and we wish you luck in all of your future business endeavors :)

Replied 04/04/2023