About GetResponse
GetResponse is a cloud-based marketing tool that allows users to connect with their customers through email and create landing pages. It caters primarily to small businesses, bloggers and marketing agencies. GetResponse provides an email creator that helps users draft emails without any prior knowledge of programming. This module contains templates for sending emails and images for supporting design requirements. Get Response's Inbox Preview feature displays how emails appear. A/B testing enables users to test the effectiveness of a campaign by optimizing elements such as subject line and the best time to send. GetResponse follows a responsive design approach, the appearance of emails can change according to the device display. The solution's List Booster feature can import contacts from hard disks and mail clients such as Gmail, Magento, Salesforce and Highrise. It also implements an auto-respond module, which can send birthday emails and customized offers. Pricing is per month. Support is offered via chat, email and tutorials.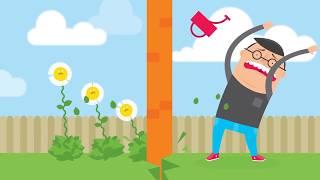 GetResponse has a free version and offers a free trial. GetResponse paid version starts at US$15.00/month.
Starting Price:
US$15.00/month
Pricing Details:
Free plan starting at $0, higher plans starting at $15.00 monthly for up to 1,000 subscribers and an unlimited amount of emails.
Alternatives to GetResponse
Industry: Marketing & Advertising
Company size: 2-10 Employees
Used

Daily

for

1-5 months

Review Source
---
GetResponse review.
Getresponse made my work life easier than before. that why if you a looking for the best email marketing software. This is perfect for you.
Pros
Personally, I think if you are looking for the best professional email marketing for your business then this Getresponse must in 1st list because it is beginner-friendly and easy to play around. Its price is lower when you compare to other email services provider by far. I am also using it in my business because I can build a landing page from scratch or I can use a premade template. I can send an email automatically at the best time so it doesn't go to spam or trash box, collect email. plus you get tons of features like building a sale funnel,webinars,marketing automation,countdown tier,e-commerce tool etc
Cons
The only cons are it doesn't have a free plan. Hope it will change in future.Because before purchasing any software people should know it is perfect for their business.
Response from

GetResponse

Hi Bimal!

Thanks for taking the time to leave this detailed review. Your feedback is really important to us as it is what helps us continue to improve!

I wanted to mention that although we do not have a free plan, we do offer a 30-day free trial to all new users!

Again, thanks for your time.

Replied 18/05/2021
Industry: Marketing & Advertising
Company size: 2-10 Employees
Used

Daily

for

1+ year

Review Source
---
My Getresponse Review
I absolutely love Getresponse and I use it daily. I easily design my marketing campaigns and even get customers to my landing page with the built in advert creator for Facebook and Google. My business cannot run without Getresponse.
Pros
Getresponse is a complete marketing automation tool. You don't need any other platforms. You can host your website, build beautifull landing pages, capture leads, place adverts in social media and google, and send unlimited emails to your list.
Cons
The only thing I can think of is that there are cheaper autoresponders on the market. However, these cheaper autoresponders do not provide the functionality and ease of use of Getresponse.
Reasons for Choosing GetResponse
Getresponse had more integrations with other software and more functionality to build an automated campaign on one platform.
Reasons for Switching to GetResponse
Getresponse had a whole lot more value to offer than the others. Email marketing is included and no need for smtp accounts. No hosting required as Getresponse has hosting. Landing pages are included which you normally have to design through wordpress or other hosting.
Response from

GetResponse

Hi Fabian!

Thanks for taking the time to leave such a detailed review! We really appreciate your feedback.

We'd love to collect more insights from you. If you're interested, please send us an email to [email protected]! -Taylor

Replied 02/08/2021
Industry: Information Technology & Services
Company size: Self Employed
Used

Monthly

for

2+ years

Review Source
---
Getresponse lost its edge
Pros
The support is always available and helpful.
The UI is clean and ok to navigate through.
(I've seen much worse and much better too though)
I think it's a great (and easy to use) alternative to basic ESPs that have far less features for the same price point. If you're just getting started with newsletters and automations, go ahead and trial it at least.
Cons
I used to like... no... LOVE that Getresponse was at the cutting edge of e-mail marketing.
Not anymore sadly.
Automations should be a killer feature but instead, it seems half-baked and not really improved.
Contact based ESPs are much easier to work with.
It feels like Getresponse switched to serve a different audience looking for an all-in-one tool with pages, e-mails, ads, webinars, chat and abandoned it's initial core offer : a cutting edge email marketing tool at a competitive price.
If you're a beginner, then, you will most likely love it's all-in-one offer.
If you're a veteran with an existing tech stack and just looking for a new ESP... there are better solutions out there.
Reasons for Switching to GetResponse
At the time, 10 years ago, it had more features and a better price point. I still think it holds true but the competition got fierce and there are better alternatives for advanced marketers these days like Active Campaign, Ontraport or Encharge.
Response from

GetResponse

Hi Geoffrey!

Thanks for taking the time to leave such a detailed review. I have shared your feedback with the team so we can continue to improve. -Taylor

Replied 26/11/2021
Industry: Computer Software
Company size: 2-10 Employees
Used

Daily

for

1-5 months

Review Source
---
Charged me for services they did not provide then refused refund
I wont recommend them and I plan to share my experience with anyone who might unknowingly do business with them. I upgraded to my subscription to use the facebook paid ads feature, once I did, the site made me add credit to run my ads, okay no big deal, so I add $45 credit on top of the $15 subscription upgrade. Days went by and they NEVER ran MY ADS. The specified time period for my ads campaign came and went, and they NEVER ran. They just sat listed as "under review" for days and then switched to marked "completed" so not ONLY did I have to upgrade for the service they didn't deliver, they also kept my ad money, when I asked customer they said they would correct it and refund me for the ads they didnt complete but instead they just sent me a follow up email telling me they were keeping my money. When I looked into the company to find out what legal body to contact about being fraudulently charged for a service I wasnt provided I found out they are incorporated in Poland. Watch yourself. I was so excited to find them in the beginning, but the inconsistency between customer service responses, they lack of transparency, and the charging not once but 2x for service they didn't deliver is just down right dirty. I am sorry to anyone I previously recommended them to.
Pros
It was easy to use until it wasn't. ....
Cons
The fact that they charged me to upgrade, they charged me again for services they didnt provide. Told me they would take care of it and reverse it and didnt. Lost over $60 for nothing.
Response from

GetResponse

Hi Harleigh!

Please send me an email to [email protected] and I will look into this quickly. -Taylor

Replied 02/12/2021
Industry: Consumer Services
Company size: 2-10 Employees
Used

Weekly

for

Free Trial

Review Source
---
GetResponse Is The Best Fully Hosted Platform for Email Marketing
Before exploring the details, it's worth mentioning that the first thing that stood out for me, when I opened the GetResponse installer, was the developer experience. This website, which feels more like a blog than a marketing platform, is populated by numerous articles from various authors. The text is very informative and the best part is the unlimited access to information through the membership program. I highly recommend this website to all GetResponse users.
I have been using the fully hosted email marketing solution GetResponse for 3 years. I use it for most of my marketing campaigns, including most importantly email marketing campaigns. It is by far the best email marketing solution, and if you are just starting out in email marketing, it is worth considering this service.
Pros
Besides the basic features that many other email marketing tools offer, the platform offers lots of other useful features that are worth taking a look at.
1. Unlimited email list management
2. Email campaigns
3. Full reporting
4. Email reports
5. Automated campaigns
6. Test & change campaigns
7. Blogging & outreach features
8. Inbound marketing module
9. Online reputation management
10. Free campaign samples
There is no denying that GetResponse is the best fully hosted email marketing solution on the market today.
Cons
The fact that GetResponse is fully hosted means that the cost of hosting the service depends on the size of your list and the size of your budget. The server gets automatically updated, but if your server gets compromised or if it gets too old, then your GetResponse experience will be compromised. It is always a good idea to keep your server safe and to secure your data at all times.
Response from

GetResponse

Hi Ataur!

Thanks for taking the time to leave such a detailed review! We really appreciate your feedback. -Taylor

Replied 28/10/2021