About Constant Contact
Constant Contact provides a range of intuitive marketing applications designed to help small businesses and nonprofits expand their customer bases and nurture relationships. Solutions include email marketing, event marketing, social campaigns and reporting, survey management and offer management—all of which are available either independently or as part of an integrated suite called the Constant Contact Toolkit. Constant Contact's email marketing application allows businesses to import customer data from spreadsheets or email clients, such as Gmail and Microsoft Outlook. Email sign-up forms can be personalized and embedded on web pages or on Facebook to capture new contacts and build email lists. The system offers hundreds of customizable email templates with drag-and-drop elements and also includes real-time reporting features to track email opens, clicks, forwards, social shares and more. Constant Contact offers both online and in-person seminars and training to help users improve their marketing efforts.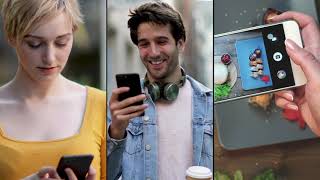 Constant Contact does not have a free version but does offer a free trial. Constant Contact paid version starts at US$20.00/month.
Starting Price:
US$20.00/month
Pricing Details:
Constant Contact prices are monthly, and based on the number of contacts in users email list or database. Users can send as many emails as they want without affecting the monthly fee. Discounts are available for 6 and 12 month prepayment and for nonprofit customers. Email: from $20/month Email Plus: from $45/month
Alternatives to Constant Contact
Industry: Market Research
Company size: 11-50 Employees
Used

Weekly

for

2+ years

Review Source
---
Constant Contact Review
Very Good! It was easy to switch over and get everything going from the beginning.
Pros
We use Constant Contact to create our Email Campaigns and also to schedule posts on our social media on a weekly basis.
Cons
We had no problems with Constant Contact at all.
Reasons for Choosing Constant Contact
Mailchimp has by far the worst customer service and has not been able to solve our problems - Constant Contact did their job in 5 minutes.
Reasons for Switching to Constant Contact
Customer Service
Industry: Telecommunications
Company size: 1,001-5,000 Employees
Used

Daily

for

2+ years

Review Source
---
Constant Contact review
Pros
Constant Contact excels in handling various groups/lists and large numbers of contacts. I've dealt with companies with a vast customer base, and Constant Contact enables you to manually eliminate subscribers and errors from more extensive groups/lists. They're coming out with a new edition of their email builders, but the existing one allows for individual CSS coding per block, which allows for a lot of customization.
Cons
Constant Contact has several oddities that I haven't encounter with Mailchimp, especially when using external connections for photographs and URLs. The email builder's text and link editing is a little strange and has a few flaws. Also, unless you make folders for all of your emails, the new search option for past emails is quite sluggish and takes a very long time to find.
Industry: Leisure, Travel & Tourism
Company size: 51-200 Employees
Used

Monthly

for

2+ years

Review Source
---
Useful, Consistent, Not Always User Friendly
In general, I prefer Constant Contact over MailChimp, but it could be because I'm used to it (been using it for 10+ years) and because it's cheaper for the amount of contacts we have. I also like that I can do surveys through it. MailChimp also didn't seem any more user-friendly than Constant Contact when I tried to work with it a few times.
Pros
The email templates and survey features are really helpful. We can also connect their email lists into our website pretty easily. It's nice to have one paid service that sends out emails AND sends out surveys. MailChimp doesn't offer both features in one, so it's why I stick with Constant Contact. It's also cheaper than MailChimp for the amount of contacts we have. It's expensive, but it's the best one we've found.
Cons
It's not very user-friendly to make the edits I'd like in the actual emails I'm making. There aren't very many templates useful to us, so oftentimes, I end up making my own template and then saving it. The photos don't always load easily when I pull up our photo album, but it does eventually work when I mess with it a bit. My colleagues oftentimes have difficulty with using it as they're not as used to it as I am, so I wouldn't say it's user-friendly off the bat. It takes a learning curve for sure.
Reasons for Switching to Constant Contact
It would have been us making a switch from Constant Contact to MailChimp as Constant Contact was what we already had. I didn't feel like MailChimp was worth switching everything over, so I have just stayed with Constant Contact.
Great For Large Contact Base
Pros
Constant Contact does a great job of managing multiple groups/list and lots of contacts. I've worked with clients who have a large customer base and Constant Contact allows managing large amounts of group/lists and allows you to manual remove unsubscribers and errors. They are rolling out a new version of their email builder, but the older version does allow custom css coding per block which really allows customizing their templates.
Cons
There are a lot of quirks within Constant Contact that I haven't seen in Mailchimp, specifically with using external links for photos and links. The actual editing of text and links within the email builder is quirky and has some issues. Also, the new search feature for previous emails is really slow and takes a long time to find previous emails unless you create folders for all your emails.
Industry: Nonprofit Organization Management
Company size: 2-10 Employees
Used

Daily

for

6-12 months

Review Source
---
Don't sleep on Constant Contact!!!!
We love Constant Contact! The decision to switch to CC last year was the best decision that we made all year! It's made our lives so much easier and we are definitely reaching more people!
Pros
Ease of use
Beautifully organized with list/ calendar views, folders, and list management attributes
Automated social media and email scheduling
Campaign management
Landing pages
Forms
Lead Ads
Reporting both original and resends in detail with drill downs so that you can see who exactly clicked!
Cons
There is some room for improvement in the ability to tag other pages in the social media posting section. When I post, I have to leave the site to find the social handles of the people/businesses that I'm trying to tag. If it could auto populate like it does in the social media sites that would be amazing!
More lead ad options other than just Facebook.
Integrate with AirTable!