About MIE Trak Pro
One word sums up MIE Trak Pro: flexibility. You may be using tired old spreadsheets or an ERP system that can't scale with your manufacturing company. When your organization grows, MIE Trak Pro adapts to your needs, striking a balance between department flexibility and administrative control. From customizable dashboards and reports to reusing data like quotes, RFQs, sales orders, and work orders, MIE Trak Pro adjusts its full features uniquely to you—without hurting your wallet.MIE Trak Pro offers the following features: accounting, business analytics, customer relationship management, electronic data interchange, bill of materials, barcoding, human resources, inventory control, invoicing, quality control and inspection, repair and maintenance, request for quotation/quoting, sales and purchase order processing, time clock, and work order scheduling and reporting. The system also offers kiosk data collection and whiteboard scheduling modules with drag-and-drop scheduling. It contains customer and vendor centers and an executive management overview to ensure users have access to real-time data updates.MIE Trak Pro was created specifically for discrete manufacturing businesses that require complete production control, from quote creation to financial tracking. Built on a SQL Database, MIE Trak Pro is customizable to various styles of business and offers user-level personalization.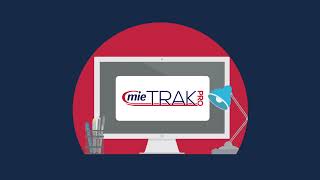 MIE Trak Pro does not have a free version and does not offer a free trial.
Alternatives to MIE Trak Pro
Used

Daily

for

2+ years

Review Source
---
Good Experience
Pros
Ease of use, intuitive. Very much geared towards sheet metal manufacturing. easy look up capabilities.
Cons
We are on a down rev. version...therefore have not yet realized the benefits of the new versions. Custom reports can be challenging.
Industry: Mechanical or Industrial Engineering
Company size: 11–50 Employees
Used

Daily

for

2+ years

Review Source
---
Making us efficient and aware
Pros
MIE Trak Pro follows a logical workflow from Quotation to Delivery following the lifecycle of production including BOM, Works Instructions, Stock Management, Outside Processes and much more. It incorporates a wide range of reports and the knowledgeable support team can produce custom reports to meet bespoke requirements. Data can be exported for further analysis in Excel.
Cons
I can't think of anything negative to say about the software.
Response from

MIE Solutions

Hi Dan,

Thank you so much for sharing your positive experience using MIE Trak Pro & for leaving us / our team a 10/10 recommendation rating.

We always endeavor to aim high with our level of support and standard of software, and we're glad you think we have achieved this throughout our team & online help portals in your years of use with our software. We look forward to continuing this for both yourself & JDR Products Ltd!

Best Regards,
Jasmine Sanderson
Customer Relationship Manager
MIE Solutions UK Ltd

Replied 22/10/2019
Industry: Mining & Metals
Review Source
---
Mie Trak Pro Review
Pros
The experience with Mie Trak Pro has been very positive. It has a great amount of functionality than many other ERP softwares cant do. Well built for sheet metal fabricators. We like their ability to respond to issues and customizations
Cons
Lack of sound documentation when setting up for the first time.
Industry: Mining & Metals
Company size: 51–200 Employees
Used

Daily

for

2+ years

Review Source
---
MIE Trak Review: Prismier
-
Pros
1)Your team's commitment to providing the tools and support necessary for our successful implementation, Mie Trak has an excellent support team in place. 2) For our use in manufacturing the Automatic and coherent workflow from one department/function to another, ensures a smooth transition and quicker completion of processes. This also ensures that all the inter-departmental activities are properly tracked.
Cons
"Myself : Creating custom Forms and Reports, difficulty finding the appropriate fields for data needed -- Field name in database is sometime different the field title that shows in module which can be tricky trying to find. Note: There are a couple of Modules we are not using:
a. Invoices: ( we use QuickBooks)
b. Quality Control: ( we have purchased -Unit-Point - integrated with MieTrak - our Quality Director can answer specifics regarding this if needed.
c. CRM ( we have purchased our CRM Sales pipeline - which is integrated into outlook)
Industry: Automotive
Company size: 51–200 Employees
Used

Daily

for

1-5 months

Review Source
---
MIETrak Pro - Kiyokuni Europe Limited
The main reason for our choice was, as an accredited TS16949 Tier 2 Automotive supplier, we had to make sure that any new system provided the traceability and control that this standard requires and MIETrak Pro offers both. MIETrak Pro has given us the ability to take several standalone systems and incorporate them into one making it much easier to share information between employees at all levels. This has enabled us to move to totally live production bookings on the Shop Floor (via Kiosk) and live stock movements (via Barcode Scanner Server). This has improved stock accuracy as problems can be resolved at source and this leads to enhance MRP's effectiveness. MRP is the main driver for our business and MIE Solutions were open to develop their MRP system to one that I firmly believe is now World Class, not only proposing POs / WOs to meet demand but also suggesting move proposals for existing orders as customer demand changes, either short term or long term.The system is very cost effective, especially when compared to other like for like systems on the market today, but this in no way compromises what MIETrak Pro delivers. The reporting systems are excellent via Quick View Reports and if we've been unsure how to create a report MIE Solutions have been more than happy to assist us. Support / training is of a very high standard, quick response, excellent problem solving and very professional. MIETrak Pro has evolved in the time that we've been using the system with enhancements, some that we use, some that we don't, but it's predominantly our choice and timescale which is very comforting. Whilst Kiyokuni Europe Limited are not a sheet metal manufacturer, MIETrak Pro has seamlessly replaced our old ERP system within our manufacturing environment where we use multi level BOMs and Cellular production units.
Pros
Easy to use and setup. Excellent report functionality with abiltiy to create your own SQL coded reports. Allows and pushes for all business areas to operate within one system
Cons
None that I can honestly think of