About Airtable
Airtable is a cloud-based project management solution targeting small to midsize businesses as well as departments within larger companies. This system focuses primarily on data organization and collaboration. The system uses a spreadsheet format to organize data. Related data can be linked together; for example, contacts can be linked to their companies or inventory items can be linked to their vendors. Airtable is compatible with multiple devices. On desktop computers, users see data in a spreadsheet format, while on mobile devices, data can be viewed as tappable cards. On both devices, users can add and remove data, attach files and share tables. Airtable integrates services such as Dropbox, Box, Evernote and Google Drive. Tables in this software are shareable, and users can track who is making changes to documents when. A chat tool is also included, which allows users to chat each other while working on tables. Airtable was founded in 2012 and is offered worldwide. This software is priced on a per user per month basis. A mobile app is available for iOS.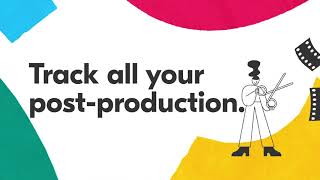 Airtable has a free version and offers a free trial. Airtable paid version starts at US$12.00/month.
Starting Price:
US$12.00/month
Pricing Details:
Airtable offers 4 pricing plans. Free: $0 per user/month for 1,200 records/base, 2GB attachment space/base & 2 weeks of revision & snapshot history Plus: $12 per user/month for 5,000 records/base, 5GB attachment space/base & 6 months of revision & snapshot history Pro: $24 per user/month for 50,000 records/base, 20GB attachment space/base & 1 year of revisions & snapshot history Enterprise: To receive an accurate quote, contact Airtable directly. Airtable also provides special plans for nonprofit and education organizations.
Industry: Automotive
Company size: 2-10 Employees
Used

Daily

for

2+ years

Review Source
---
Best Database for a Non-Coder
I love Airtable because I am able to build simple but useful custom programs and databases while knowing basically zero code. Although there are really key features that stop Airtable just short of perfect, it is still leagues better than a normal spreadsheet for sure.
Pros
Airtable has the power and functionality of a database but is as easy to use as a spreadsheet! As someone who sells software (saas), Airtable allowed me to essentially create programs for my clients even though I do not code. Airtable sets the new gold standard for what a spreadsheet should be able to do. i cannot go back to a normal spreadsheet now.
Cons
There are a few critical features you'll run into that stop this software from being perfect unfortunately. It's a shame too because they seem very obviously needed and demanded; things like having storage space increase option past premium plan limit, writing formula across cells from multiple tables instead of just the same table, etc. I have hope these things will be part of the development roadmap soon though.
Industry: Marketing & Advertising
Company size: 2-10 Employees
Used

Daily

for

2+ years

Review Source
---
Literally Use It For Everything - And LOVE It!
Pros
I own 3 different businesses, an instrument manufacturing business, marketing agency, and automotive wheel repair business - very different I know haha. Airtable is completely vital for every single one AND for all the clients I manage in there as well on top of personal use.
I literally use Airtable for everything from lead management to production management and tracking to home projects. Here are a few key things I love,
1. How easy it is to use. I can create a custom database/spreadsheet/whatever so incredibly fast even on my phone!
2. The capability of Airtable is amazing. The fact that I can use it for a simple to do list with some more advanced ability all the way to tracking inventory for thousands of items, building quotes, tracking where different drum kits are in the production process and what still needs to be done or ordered then creating a purchase order from that all within 1 table - for FREE - is absolutely amazing to me.
3. The referral credits and program is awesome!
4. Collaboration is very easy and I love how you can have a conversation with the team even on each record. it makes creating new advertising campaigns or taking with my team about a specific drum kit etc. so easy.
5. It updates everywhere so fast so I can keep tabs on my different teams in real time and see if they need anything.
I can't say enough good things about Airtable.
Cons
The only con for me is the price. Once you move to paid forms its not expensive at first but once you add team members and add more bases it can get out of hand very fast. I have been able to run everything for free for years but I do wish we could utilize things like their app market or different colors etc. but I just cant justify the price.
Industry: Computer Games
Used

Weekly

for

6-12 months

Review Source
---
Airtable is one to watch in the future
Airtable has very specific uses that would be hard to replicate anywhere else with another piece of software. It has many flaws and drawbacks, but once you accept them (and find ways to circumvent them) it can be quite a handy and interesting piece of software.
Pros
When I first started to use Airtable, I came away deeply frustrated with it's usability. It's sometimes slow, straightly obtuse to use and has many "pending features" that would be extremely helpful for some of the simplest of tasks.
However, there came a time when I had to organise a league table for a tournament over the internet, and all of sudden, Airtable clicked.
What Airtable is good at is creating a database of entries for a specific use, so for example, making an internet registration form where a user can enter data and "register" their interest in a particular thing is so quick and easy to do.
I created an application form which auto stored the data into a highly organised table that I could then use however I wanted (I created a league table from the registered users with ease and shared the results of the league as the scoring progressed) - all via the internet, I don't know of a way that I could have achieved this without AirTable, Google Docs would have been a possible solution, but Airtable allows you to add attachments easily (so images, etc) as well as allowing you to manipulate (And hide) data in any way you can think of using Rollups and Lookups - two of it's most powerful features.
Once you get used to it, Airtable becomes useful, and I can see myself using it again and again when I want to organise a very specific and distributed task on the internet.
Cons
Don't think this is Excel in a different disguise, it's not, it's not as adaptable and not as powerful as Excel. You couldn't use it to track a project or manage a holiday system or anything like that, but creating a full customer list for a newsletter? Yep, easy, that's the kind of thing it DOES do really well.
It could use a few more features on the free tier of the software (the paid tier unlocks "blocks" - which is a strange name for plugins, which allow you to view the data in different visual ways but ultimately it's not as well integrated as it should be and therefore has a limited use)
Another thing is that Airtables mobile interface is woeful compared to it's desktop version, and for some reason you can't access the desktop website via mobile. I have no idea what compelled them to make this decision but it's something they need to address in the future. The mobile layout is next to useless.
Industry: Photography
Company size: Self Employed
Used

Weekly

for

1+ year

Review Source
---
An organizer's dream database manager
Airtable helps me run my photography business much more effectively. I'm able to track the progress and status of my photography jobs, to assess outstanding details, to have different databases for all my studio lighting equipment, backdrops, cameras, lenses, and miscellaneous tools and assets. I have different tables for different purposes, including tables that are checklists for the gear I need to bring for each kind of shoot. I can easily reference, in a visually-foward way, which lighting modifiers, number of batteries or stands, and which lenses I need to pack for an office headshot job or an in-the-park family portrait session without needing to put much effort into thinking about it. The less I have to think about such details, the more I can focus on my clients and work to do. In more ways than one, Airtable helps make this happen.
Pros
Airtable does what a lot of basic database and spreadsheet manager do, but most robustly with complex features and with more visual pizazz. For visual thinkers and organizers, Airtable makes the average tracking task or information management responsibility both a pleasure and a joy.
Cons
As with any feature-packed professional software, There is a learning curve with mastering where tools are and what all the platform can do. Once you get a hang of the interface and the many customization options, you will be sailing with delight.
Industry: Banking
Company size: 10,000+ Employees
Used

Daily

for

1+ year

Review Source
---
All in one platform
Airtable let us to be more organized in collaborating for a project and tracking or finding any error that we are missing while completing a project. Every project is implement with work time frame, so it will be completed before the due date and not missing the project hand over time.
Pros
We have integrate Airtable in all of our work field in the company, and not much learning curves needed to get all the the user fully familiar and get used to the software. Storing document and resources and marking it for which project or user are using it. Limiting access or giving user credential for certain user making the project organization more effective.
Cons
There are too many feature that we are not using and implementing to our system, but still need to pay for it as it is a part of the subscribing plan. A customized plan with a feature that we can select with a lower yearly plan would attract many user to switch to this software. Overall, it is still one of the best project management in the market.