About Bright Pattern
Bright Pattern is a cloud-based contact center software solution which helps businesses manage multichannel service including inbound and outbound voice, email, chat, and social media. Bright Pattern scales from 5 to 10,000 concurrent agents and provides customer relationship management (CRM) integrations to assist with customer support. Bright Pattern supports multiple channels such as voice, chat and web support, social media, and service desks. Customer support teams can access customer information from any web browser, and skills-based call routing can help teams address customer needs by sending support request to the correct team member. Bright Pattern Contact Center also includes automatic call re-routing in case of system issues. If, for example, a server fails while a customer service representative is on a call, Bright Pattern will automatically re-route the call to a new server so that the call does not get dropped.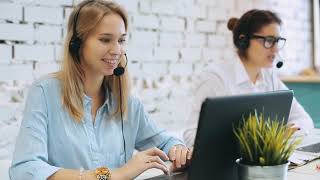 Bright Pattern does not have a free version but does offer a free trial. Bright Pattern paid version starts at US$70.00/month.
Starting Price:
US$70.00/month
Alternatives to Bright Pattern
Industry: Computer Software
Company size: 1,001-5,000 Employees
Used

Daily

for

2+ years

Review Source
---
User friendly, Intuitive, Easy to deploy SaaS
Brightpattern team has come up with great ideas over the years to make this a great Cloud product. It is easily deployable and reliable in a cloud environment. The service pattern interface is very intuitive and user friendly which allows for fast configuration and navigation. You can literally setup a call center, with true Omni channel capabilities in matter of minutes and be in business.
Pros
Omni channel routing, easy to use interface, performs well, innovative feature set.
Industry: Human Resources
Company size: 501-1,000 Employees
Used

Daily

for

1-5 months

Review Source
---
Review of Bright Pattern from my perspective
I answer all my calls from clients on retail with softphone and I can work at home effectively too. It is a way for me to judge my productivity and see how many emails I am answering with the dashboard that is displayed. It helps to see if I am getting my bonus prodcutivity stats too. I would refer it to other vendors even though I only used it for less than 6 months.
Pros
It is easy to use especially when the emails get pushed out to me. I use a jabra mic and I the calls can go right through me at office or at home with soft phone. I like the chat option too. To out case notes is very helpful too. It is user friendly when it works good.
Cons
I do not hear a beep when an email comes in so I have to keep watching my screen on the laptop when a request comes in to my que. Also If I do not repsond in a minute or less I get a red in my phone # calls. Lately the chat option was not sending an alert either. There are some issue for me the pros of it are so maych better then incontact was.
Industry: Retail
Company size: 1,001-5,000 Employees
Used

Daily

for

6-12 months

Review Source
---
Bright Pattern Review
Pros
I can honestly say I do not really like anything about the software. It functions ok for what we need it to do, but it has more problems than anything.
Cons
There is a lot that can be improved about this software. The order an email thread shows is confusing. There is no option to set different signatures as we can in outlook. It automatically kicks me out daily. If I am on a phone call when it kicks me out I cannot get the phone number back to call the person back so they just assume they were hung up on. There is no way to easily search for a previously sent email. It would be nice if I could go to a place where the previous emails I worked on would be listed in case I needed to add to it or needed some kind of information from it. It is just a very frustrating platform to use.
Industry: Staffing & Recruiting
Company size: 5,001-10,000 Employees
Used

Daily

for

1-5 months

Review Source
---
Great Product and Great Partner
Bright Pattern has been a great partner in helping us use the product to meet our needs.
Pros
This software has been really easy for our users to adopt, and easy for our team to manage. We have seen a significant reduction in issues submitted from the field and when we do have issues the Bright Pattern team is fantastic in helping us get to a resolution quickly
Cons
I wish they had a cleaner integration with Salesforce
Industry: Telecommunications
Company size: 51-200 Employees
Used

Daily

for

2+ years

Review Source
---
Bright Pattern is an innovative and easy to use omnichannel contact center software
Overall I am very pleased with the platform and software.
Currently migrating away from using multiple platforms to manage our contact center channels. Primarily with email and chat. This is giving us one place for agents to turn to support their customers. No more logging into multiple systems and having multiple screens up for agents to manage. The ease of implementation for chat has enabled us to quickly build and turn chat on for our customer facing sites in less than a day. We are benefiting from running Bright Pattern as a hosted solution and no longer managing the amount of infrastructure we had to in the past.
My best advice is to read the resource documentation and find a training course that will launch you into rapid development and deployment. Bright Pattern can implement your platform very quickly but then you will need to start building. A training event is the quickest way to get started. I have personally been able to build a light weight call center in a day, a medium size call center in a week, and a large call center with integrations and IVR in a few weeks.
Pros
I have been using this software for several years now and each release continues to add value to the platform. I have implemented Bright Pattern for multiple contact centers including those using contracted BPO call centers. The platform is easy to use and simple to train others to use. This includes the call flow (scenario) development interface. It is all web based so no special tools or software is required to start a build. I have call center managers at multiple sites that are capable of managing their own development without the assistance of their IT departments. The omnichannel options are great. Inbound voice, web chat, sms chat, and email are easy to use and implement quickly. Outbound voice and marketing campaigns are a little more invasive in their setup but still easy to configure. I think the Inbound web chat is one of my favorite channels. One code snippit embedded in our website and the call center manager can customize and edit the look and feel from within the platform without the need of IT support or a web developer. Wallboards are another great feature addition to the platform. This has given my users the ability to build custom dashboards that can be presented to not only management/supervisors but to all the agents as well. The platform is a stable, the development is easy, and my teams love using it.
Cons
I don't have too many dislikes about Bright Pattern as a contact center solution. I do have some enhancements that I think could be added to further improve the functionality. I would like to see some sort of scenario flow for inbound email to customize and build a screen pop. I feel like this functionality in inbound chat and voice flows is powerful and I would like that same capability with handling emails. I would also like to see the built in knowledge base tool expanded to support both email and chat and allow for auto file attachments to emails and chat responses. This would improve an agents handling time for each customer interaction.