About Finale Inventory
Finale Inventory is an intuitive, cloud-based inventory management system that is easy to use while also designed to scale to the demands of a growing business. Seamlessly handle all stock movements from purchasing through to sales. Finale Inventory allows users to manage orders from e-commerce websites by offering integrations with marketplaces such as Amazon, Etsy and eBay as well as shopping carts such as Shopify and Magento (among others). The product also offers integration with shipping services such as ShipStation and ShippingEasy. Combined e-commerce and shipping features help users view and manage inventory levels required to meet online demand. The product also offers multi-location support for monitoring stock levels, managing inventory movement and receipts across multiple warehouses. It also offers stock auditing to allow users to identify stock discrepancies with the help of stock history reports. These reports help users track historical purchase orders, stock transfer and changes, stock takes and sales orders.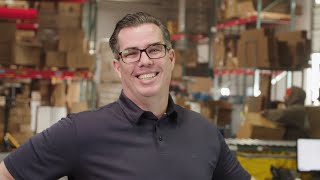 Finale Inventory has a free version and offers a free trial. Finale Inventory paid version starts at US$75.00/month.
Starting Price:
US$75.00/month
Pricing Details:
Starter: $75/month or $750 annually | Bronze: $199/month or $1990 annually | Silver: $349/month or $34990 annually | Gold: $549/month or $5490 annually | Platinum: $799/month or $7990 annually | Custom: Contact us for quote | No long-term commitments, no set-up or onboarding fees. Training and consulting included with each plan at no additional cost!
Alternatives to Finale Inventory
Industry: Consumer Goods
Company size: 11-50 Employees
Used

Daily

for

1-5 months

Review Source
---
Great product, but more importantly, great leadership!
Pros
The software works exactly how it was intended to! Working with Finale leadership to setup our customization was a breeze! Great product and a great team!
Cons
I have nothing negative to share about this product! Love Finale!
Industry: Consumer Goods
Company size: 11-50 Employees
Used

Daily

for

2+ years

Review Source
---
Finale has improved everything in our company
Finale was introduced to our company after a long, tedious process of finding and then trying to implement another IMS (Fishbowl). I was skeptical of the great reviews and claims from other users since I had really been put through the wringer by another company during implementation. After going through a demo and poking around a bit, I was sold. Importing all of the data was a breeze, the user interface is intuitive and for me, the best part is that if I did hit a snag, I could be on a screen share with a Finale rep in no time and they would patiently walk me through it. I'm not exaggerating when I say Finale made everything better. It has transformed the way we do business by allowing us to manage our inventory accurately across multiple sales channels and provide a better experience for our customers.
Pros
Finale implementation is quick and pretty simple. We use it with ShipStation and the learning curve was practically non-existent because it's so intuitive. Importing data is just a matter of copying and pasting a spreadsheet into their import tool. This makes adding and updating products/customers/vendors/etc. a breeze. I also generate invoices from Finale. We have pretty long production lead times on the majority of our products so predicting stock outs is very important to us and we can trust Finale to calculate that information correctly. The basic reporting is good but the ability to customize existing reports or create your own is excellent. Most importantly, their level of customer service is absolutely top notch.
Cons
We did have some hiccups with marketplace integrations but we able to work with Finale to create workarounds that have been fine.
Industry: Logistics & Supply Chain
Company size: 51-200 Employees
Used

Daily

for

2+ years

Review Source
---
Finale Makes Our World Easier
Our overall experience with Finale has been thumbs up; our facility would not be able to run like a well-oiled machine without this system. Kudos to all!
Pros
Using Finale makes our daily takes run smoothly, and hiccups are fixed in a timely manner, the troubleshooting team is outstanding.
Cons
There aren't any known issues with Finale within our team.
Industry: Retail
Company size: 11-50 Employees
Used

Daily

for

2+ years

Review Source
---
Is slower than God
Pros
Was pretty easy to use, although cumbersome with all the screens you have to use to add on product, cannot add inventory from the item page, so quite a few unnecessary clicks there. Also goes into negative inventory which for us means when there is an error we have to manually reset items to zero, would be nice if there was an option to just have inventory go to 0. Also be nice if it has a seasonality feature for ordering, like we need more of this widget for winter etc.
Cons
It stalls out constantly, no matter the browser no matter the computer, especially on weekends basically unusable, and by the time email support gets back to you it is better again, but they never admit an issue or offer a fix or apology.
Industry: Retail
Company size: 11-50 Employees
Used

Daily

for

1-5 months

Review Source
---
Great product and customer service
Overall we are very happy with Finale Inventory. The sotware does what it need to and the customer service team is outstanding!
Pros
Coming from an open source erp that was complicated I loke how easy it is to find and do things in Finale. I especially like the cut and paste spreadsheet import system. This makes it much easier to accomplish many tasks. As with wany new software, customer service is really importat and the people at Finale get and A+ in customer service. They offer live training, video tutorials and are always avaailable to answer questions.
Cons
We are new to the software and have found nothing we really would want to change.