About PHP Point of Sale
PHP POS is a hybrid point of sale (POS) solution that helps small and startup retail businesses across various industries to manage their day to day business operations, interact with customers and process financial transactions. PHP POS can be accessed via multiple devices, including desktops, laptops and smartphones and users can operate it across multiple retail locations. With the inventory management feature, users can add items to their list of available stock and track sales. Retailers can also create store accounts for customers and offer custom gift cards via the platform's customer management application. Additionally, PHP POS supports multiple languages and also allows retailers to accept payments via credit cards. PHP POS is available both on-premise and via the cloud and offers apps for Android and iOS devices. Services are offered on a monthly subscription basis that includes support via product videos and an online knowledge base.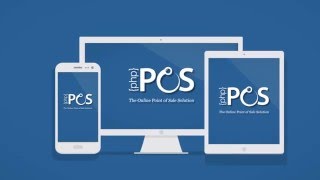 PHP Point of Sale pricing
PHP Point of Sale does not have a free version but does offer a free trial. PHP Point of Sale paid version starts at US$34.00/month.
Starting Price:
US$34.00/month
Pricing Details:
PHP Point of Sale offers a cloud version with month to month contracts starting at $34/month (or $28.25/month when billed annually).
Alternatives to PHP Point of Sale
PHP Point of Sale Reviews
Industry: Information Technology & Services
Company size: Self Employed
Used

Daily

for

2+ years

Review Source
---
The best software to manage inventory in your business
I had a phenomenal experience using PHP point of sale. It is easy to calculate how much turnover the available stock is going to make. I am able to plan well how much I am going to save from that turnover and how much is going to purchase more stock.
Despite that, I like the fact that during busy hours, it is easy to serve the customers because I don't have to manually calculate how much the items bought cost and how much change is required.
I also like the fact that with this software, I am able to track my employees work. Some people become tempted to steal when there is no Inventory Management Software. This software is so awesome, I like the fact that it is secure, every person has to have his or her account in case mistakes happen, that particular person is held responsible without implicating the entire staff.
Pros
I like the fact that I am able to manage my inventory easily with this software.
I am able to know how much profit the available stock is going to generate
It is easy for me to see my employees are cheating me. The cashed money has to correspond with the sales made per day.
What I like most is the fact that I don't have to calculate how much change I will have to give back to the customer, it calculates it automatically as I am selecting the items bought.
Cons
There is nothing I would disregard about this software. But you will find that we hire unskilled labor or illiterate people, so it becomes a challenge when you have to train such a person to use the system.
Response from

PHP Point Of Sale

Thanks so much!

Replied 28/03/2022
Industry: Retail
Company size: 2-10 Employees
Used

Daily

for

1+ year

Review Source
---
A lot of value for the price
We used a fairly old, desktop-based POS for years. When web-based POS's started coming out, it seemed that they offered some significant advantages - though our first try with one (Hike POS) was an utter failure, based on what was promised with it. PHP POS worked great right from the start. The features they promoted all worked great - in fact, the biggest challenge was in determining how to utilize it's full potential. We've used both the downloaded and hosted version of it, which are virtually identical. We've used it on Windows pc's, ipads, and android devices. As mentioned, they offer exceptional support, including a robust feature request/implementation feature. They don't seem to pursue the same level of marketing as other POS systems, which I'm guessing would account for why they charge only about half the price of similar setups. We're all extremely happy with it.
Pros
There are an incredible number of ways to customize the software, and the range of capabilities is equal to POS software that's far more expensive. On top of that, there's support that surpasses pretty much any other software I've ever used.
Cons
I'd kind of like to see certain reports that aren't readily available, but that's an awfully minor issue.
Reasons for Choosing PHP Point of Sale
They promoted "seamless integration" with financial software, which never ended up working. There were features that were apparently little used - so flaws that had been overlooked. Reports were inconsistent in accuracy. Support was available, but only with staff that had only a general knowledge of operation - issues had to be thoroughly documented and repeatedly brought up for anything to get to tech-level staff. We had to abandon it about half-way through a one-year subscriptions
Reasons for Switching to PHP Point of Sale
I wanted one that could be used on a pc as well as ipad, one that had specific functions (e.g., inventory control), and one that was reasonably priced. Square and Shopify have certain advantages in that they also offer e-commerce, but they price one or the other (POS or e-commerce site) unreasonably - at least for us. PHP POS was by far the most feature-rich for the price.
Industry: Retail
Company size: 2-10 Employees
Used

Daily

for

1+ year

Review Source
---
Ricks Picks Review
Chris is great to work with! Without chris I could not deal with this Service. His help is valued
The best possible value for what you get - thats for sure
I see this cloud service in this infancy. It needs a lot of upgrades.
My biggest issue is that it is not a system designed for a fast pace retail store - with a line of customers.
What I do like is that ti is very easy to edit sales and fix them after the fact
The reporting got better but stilll needs work
The Layaway/special order function works but not perfect.
The way the financial numbers are handled needs to get updated a bit. For example - if you do not put a cost in for an item immediately then statr selling the items, the system does not look back in history to calcukate the true profit, it assumes it was zero until the cost was put in, sometimes you have to sell something before you know what the cost is...
Pros
I already wrote it before
Industry: Retail
Company size: 2-10 Employees
Used

Daily

for

1-5 months

Review Source
---
I don't know how we dit it without PHP Point of Sale
As a small business owner of a dog store and groomer, a web shop and store took up so much of my time. Especially the syncing of the products in the shop and the store, because sometimes I would forget to do that, so people would buy a product online that was sold out in the store.
After many comparisons I chose PHP Point of Sale and from day 1 that it was up and running I felt a lot calmer.
Pros
There is little not to like about this product. It is easy to set up. Has a ton of features, not even all of which we use. And offers so much more compared to other POS systems, truly value for money.
What I especially love is the fact that I don't have to spend extra time on inventory and synchronization between store and web shop. And what I also love is that every new product I create in PHP POS is immediately available in the webshop.
The possibilities are great, the support is great and fast and the program is very easy to use even for people who have never worked with a POS system before.
Cons
Our only problem was with syncing the products. I wasn't aware that all the products were re-entering my webshop, so suddenly there were a lot of duplicates and I had to spend some extra time on them. But that could also have been a stupid mistake on my part.
Reasons for Switching to PHP Point of Sale
I have installed and tried a few other options before finding this hidden gem. From the moment I installed the trial version, my hands started itching to get started with it. The extensive settings, options and support are just fantastic. With others I would have spent double for all these options.
Industry: Consumer Services
Company size: Self Employed
Used

Daily

for

1-5 months

Review Source
---
Outstanding service
Migration was a breeze, [SENSITIVE CONTENT] is right on top of things! Learning curve was very minimal and easy to adapt!
Pros
Outstanding local (USA) customer service, migration was very painless and took little to no time! the lay out is neat and easy to navigate. Issues are addressed promptly and effectivly.
Cons
Sometimes if correct wording for repairs isn't used it has a hard time finding them. Can't obtain a work order authorization signature and no before and after function check lists.