About BigTime
BigTime is an online time and billing solution designed to serve professional service firms like accounting, engineering, government contracting, legal and IT services. The integrated solution offers features like time and expense tracking, WIP management, task & workflow management, invoicing, billing and more. BigTime time tracking captures all time spent on projects or out of office activities through a mobile timesheet app. Employees can submit expenses through the online portal or directly from their mobile devices and attach scanned receipts. Once finalized, the solution automatically generates a digital expense report and submits it to the system for approval. BigTime also offers comprehensive project management features that help managers monitor project status, define tasks and activities, assign tasks and more. The built-in billing & invoicing tool helps businesses manage their accounting operations with automated expense calculations, multiple billing rates and receipt management features. Businesses can leverage pre-built reporting templates or create new templates to address their compliance and audit reporting requirements. Users can access the solution on their Android and iOS devices using the BigTime mobile apps. The solution can integrate with various accounting and ticketing solutions including QuickBooks, Slack, Zapier and more.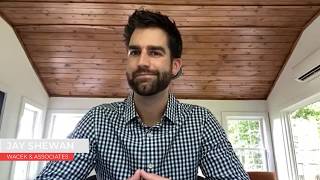 BigTime does not have a free version but does offer a free trial. BigTime paid version starts at US$10.00/month.
Starting Price:
US$10.00/month
Industry: Marketing & Advertising
Company size: 201-500 Employees
Used

Daily

for

2+ years

Review Source
---
Easy entry of time and expenses using Bigtime
Companies who bill their customers by the hour and have different hourly rates for different types of work can benefit greatly from using BigTime. Time and expenses can be entered by employees and reviewed by managers before being sent to the client for billing. It's convenient that you may log your time and expenses from any device, be it a desktop computer, laptop, or mobile phone.
Pros
BigTime is the program we use for tracking time, managing expenses, and sending out invoices. Using QuickBooks as our primary accounting software has its advantages, and one of those is that BigTime can sync up with QuickBooks during the day to make sure that the two are always up to date.
Cons
The approval screen does not currently allow for invoices to be filtered by Team Lead, so all Team Leads have access to all invoices rather than just their own. It's not easy to modify your own report, therefore we typically have to contact support for assistance.
Industry: Computer Software
Company size: 201-500 Employees
Used

Daily

for

2+ years

Review Source
---
A fantastic tool for managing projects
The best approach to keep track of many projects' time and expenditures. Invoicing is also a breeze because to the platform's user-friendly interface. I can view all of my projects and team members in this platform, and we can all manage everything together. The Bigtime team's assistance is also a big plus in my book.
Pros
It's a piece of software that performs exactly what it's supposed to and does it well. The process of implementation was quite fair, and the accompanying customer service was excellent. Time tracking and the ability to divide it into other sections if necessary. For numerous projects, I've taken use of the platform's ability to develop custom reports, which have been useful.
Cons
BigTime doesn't always communicate to itself, so you have to dig a little further to find the answer you're looking for. In addition, I've used BigTime's "help" option and spoken with a live person who was able to diagnose my difficulties immediately away.
Industry: Architecture & Planning
Company size: 11-50 Employees
Used

Daily

for

2+ years

Review Source
---
Easy to use software with great customer support
As I've said above, fee tracking and time tracking have really tightened up for our company thanks to BigTime. We're able to know the health of our projects in one click with a report.
Pros
Our small business needed a platform to help us accurately track the financial health of our projects. We moved to BigTime from QuickBooks Online because we needed deeper control of our time entries and fee tracking. The Report Center really leverages the data entered into the system so that at a push of a button your data is organized and presented in an easy to understand report. Custom reports are a great feature, and with the help of the support team you can create whatever report your company needs. Thanks to BigTime we've been able to track the health of our projects with precision, and the overall health of our company has BigTime to thank.
Everyone we've worked with at BigTime ([SENSITIVE CONTENT]) have been extremely friendly and helpful whenever we've come to them with a problem or request.
Cons
As BigTime has grown over the years they've taken their users suggestions to heart. If a feature isn't currently active on BigTime it most likely is in the pipeline for future integration. We've seen our suggestions turn into real features throughout the duration of our use of the platform which is always great to see when companies listen to their customers.
Sometimes the reporting center isn't as intuitive as you'd like it to be, but with a little help from their support team they can help custom build your reports with you.
Industry: Information Technology & Services
Company size: 11-50 Employees
Used

Daily

for

6-12 months

Review Source
---
Solid Platform for Professional Services Organizations
Automating, improving, and reducing time and cost required to process weekly time and expense. Providing reporting and audit-ability across the entire process with a few button clicks vs having to sort through manual data collection templates.
Pros
Overall, we have been very happy with BigTime and its use in support of our field consultants. Our production implementation went smoothly and their staff provided helpful training and support to assist us with our launch. In addition, we have been very pleased with the configurability of the platform - just about every time we wanted to do something a certain way, for example how we wanted to display the form for our field's timesheet data entry, there was a way to configure the system to our liking.
Also, we have been very impressed with the speed of the system and the design of the user interface. It's very responsive, easy to use, and everything is laid out intuitively. Also, the Reporting module is very comprehensive and it provides a way to pull data just about any which way one could want. BigTime has also been responsive and helpful in helping to support us when certain custom reports were required and we needed some guidance.
Special thanks to both CSRs for their support with our implementation.
Cons
We have no outstanding support tickets currently and we have only seen a few small glitches but once we bring them to the vendors attention there is usually a way to correct it or some type of acceptable workaround. As far as suggested areas we think they can improve upon, one would be having the ability to set up to send specific invoices to multiple customer contacts on the To: line. Another area for improvement is sometimes the bill rate isn't pulled into the invoicing module consistently so we have to re-enter all the rates in that particular project code.
As far as platform enhancements to make BigTime even better, we have suggested the ability to enhance the Allocations module so a manager can forecast a resource across multiple projects within the same or multiple accounts from the same screen/grid. Today this must be done via clicking into each project in the Project List section which is time consuming and a little clunky. This would be huge for us since we have a number of consultants who work on multiple projects across a given week/month/etc. Another enhancement would be to provide easy-to-pull reports that show a consultants profitability (revenue generated minus cost) across a given date range. This is not currently doable with the platform, but all the data is there since the system maintains both bill rate and cost-level information. We are hoping these items make their way onto the product roadmap here in the relative near future.
Response from

BigTime Software

David,

First of all, thanks so much for posting this extensive review for us here at BigTime. It is most appreciated and valuable to get specific feedback from our users. We are pleased that you're finding the platform responsive and flexible enough to meet your needs and we are very pleased that both Jeff and Kevin have provided excellent support to you.

Please do reach out to us here at Customer Success if we can be of further assistance in any way - we are always happy to help.

Thanks again,
The BigTime Customer Success Team

Replied 08/08/2019
Industry: Accounting
Company size: 11-50 Employees
Used

Daily

for

1-5 months

Review Source
---
Experience was rough in the beginning. It would be VALUABLE for onboarding to be completed by...
full integration with our financial software - invaluable... there are many great software solutions out there that do what they do fantastically, however they lack full detailed integration with financial software... not Big Time! BigTime allows you to manage workflow and not miss deadlines. You can quickly reassign work, monitor deadlines, track phone calls/messages, assign tasks, view work in progress, allocate work, and also track all financial functions related to this work inside your financial software. No more having to track accounts receivable and client payments in two systems. After spending 8 months with 2 people trying and testing multiple practice management solutions, Big Time was the best and satisfied all of the "critical" requirements.
Pros
The ability to communicate in detail with QBD and QBO. FYI to all who job cost... You CANNOT job cost in QBO. It is not a limitation of BigTime, it is a limitation of QBO. Which is what i mean by my partial experience answer above... (allow more text there).. if onboarding is completed with a premeeting checklist about the firms existing workflow and time management and by someone intimately familiar with the industry that is using BigTime the cons below could be addressed upfront. The team at BigTime were difficult to get a hold of but once they were aware they worked like crazy to get us setup and working in the time frame we had. We moved our QBO file back to QBD (we had to do the testing on our own because the team at BT didn't know why job costing wasn't working in QBO) Once we moved back to QBD the job costing, invoicing, payroll work like a charm inside QBD. Hands down, it is the best integration with QBD of any practice management software out there... We had 2 people who spent 8 months testing many software solutions... most were lacking at least 1 "critical" requirement... Big Time was not. As we become aware and work through things like "terminology" we are becoming more and more confident in the workflow and keeping track of what is due when and who has what and what state the work is in. This is key as we go into tax season but also something we cannot live without on a day to day basis as 95% of our work is recurring on various time schedules. Thank yo
Cons
The wide range of terminology used in the software is confusing and causes errors to be made during implementation. Examples: Start Date and End Date... without these terms being defined you would think that start date is the day the work should begin and that End Date is the DUE DATE. Not so within Big Time. For recurring tasks, Start Date means Due Date in Big Time language. Another example: Completed vs Archived. Completed in most software solutions means that the job is finished or done; and archived means done and sent to storage with no recurrence nor future work is expected. In Big Time the term Archive means Completed or Finished or Done and removes the task from the workflow list and generates the next task in the reccurence. In BigTime the term Completed means something different... still unsure what it means because even when you update a task/project status to "completed" the task remains on the workflow list.