About Quickbooks Online
QuickBooks Online enables users to download and reconcile credit card transactions that allows businesses to organize weekly timesheets and track bank deposits.
What is Quickbooks Online?
Quickbooks Online is a web-based accounting software that controls all aspects of the financial side of the business. The software can be used in multiple areas such as bookkeeping, payroll, invoice management, bank reconciliation, expense tracking, financial reporting, tax management, and more.
How do you use Quickbooks Online?
Quickbooks is a web-based system, which can be accessed from any web browser. There are no installations or downloads necessary to use the software. Users can take photos of bills and submit them as expense proofs or share with the concerned stakeholders as well as download and reconcile credit card transactions.
Who uses Quickbooks Online?
Quickbooks Online can be used by freelancers, small businesses, and mid-sized businesses in any industry including restaurant, retail, construction, legal, nonprofit, and more.
How much does Quickbooks Online cost?
Quickbooks Online offers 5 pricing plans to cater to business needs. The plans are subscription based and billed on a per-month rate that can be canceled at any time. Each plan comes with free expert setup. The lowest plan begins at $7.50 per month that is intended for freelancers or self-employed individuals. The simple start plan for small businesses is priced at $12.50 per month that includes invoice management and auto generated tax reports while the essentials plan is priced at $25 per month that includes more users, time tracking, and bill payments. The plus plan is priced at $40 per month and comes with more user seats, inventory tracking and project profitability tracking. The Advanced plan for mid-sized enterprises is priced at $95 per month and comes with 25 seats, on demand training, batch invoices, premium apps, and more.
Does Quickbooks Online have an app?
Quickbooks Online comes with free intuit mobile apps for Android and IOS devices.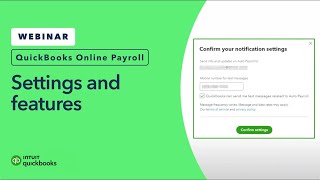 Quickbooks Online pricing
Quickbooks Online has a free version and offers a free trial.
Alternatives to Quickbooks Online
Quickbooks Online Reviews
Industry: Transportation/Trucking/Railroad
Company size: 11–50 Employees
Used

Daily

for

2+ years

Review Source
---
QUICKBOOKS for INVOICING
Overall quickbooks is a good tool for small business to track expenses, invoice customers and track the invoices received. You can even email and customize invoices right from the software.
Pros
Quicksbooks is a great software for the small busineess. It allows for invoicing customers in an easy way. If you are out of the limit for the invoices, you can make a small purchase and make it online and can access it from anywhere and everywhere from the tablet, pc or phone. It is a real easy way for tracking the invoices and marking them paid with accounts receivable. It also allows for digital time card where you can record the employees time of in and out. Great software and easy to learn.
Cons
The things you want to consider improving the software is it should give easy ways for tracking the accounts paid and invoices paid by the customer. Everything else looks pretty decent.
Reasons for Switching to Quickbooks Online
Quickbooks is easy to use than any other software. As it can be use with or without internet. For invoices online you need internet to access your files and folders. With quickbooks you can backup your data and use it anywhere from any device like phone, tablet and pc.
Industry: Entertainment
Company size: 2–10 Employees
Used

Daily

for

1+ year

Review Source
---
The Real Bang for the Buck
I'm still using Quickbooks and love it. Have tried almost every type of free trial they've offered and something additions have actually been really worth it while others have not been so useful for my business. Again, the overall company is top notch and their offerings are too. Prices id say are definitely fair for the quality of service and solitons they offer.
Pros
Quickbooks offers tons of different features. Some are included in subscriptions while others are added on. When first starting, knowing what you need or don't can be overwhelming or just difficult to figure out but I can't say there was anything I could think of Quickbooks didn't already offer. Spend time looking at different aspects or categories of software they offer just keep an eye on how much overall expense it is… They have great, competitive prices but one can quickly end up paying a monthly fee way above our actual necessities because of everything they offer.
Cons
Some confusing aspects of Quickbooks can be knowing what actual software you've purchased or subscribed to and what may or may not be included… I suggest spending a good while just going over all of their products before any actual purchases.
Reasons for Switching to Quickbooks Online
Quickbooks offered one of the most complete packages all together and I like to try and do as much of my finances in one place as i can to help me keep everything organized and minimize errors.
Industry: Retail
Company size: 2–10 Employees
Used

Daily

for

1-5 months

Review Source
---
Stay with Desktop!
Zero benefit to have switched from Desktop. ZERO. Features are nothing like Desktop. For a technology company that is discontinuing their best product you would think they had worked all the kinks out.
Pros
Some payroll features were nice....that's it.
Cons
Where do I begin. Online help was useless. Went through 6 reps in one day, nobody could help me. Data kept getting lost. It still shows error messages periodically, where it will not connect to server. makes me wonder if my data is actually being saved. You cannot customize features in check writing. It took me almost ten minutes to write three checks today. I could have written 20 with Desktop. The printing feature is absolutely absurd. Three windows pop up trying to print one check. This was marketed as a simple product, easy to transition. It has been a nightmare and I regret it tremendously!
Industry: Accounting
Company size: 2–10 Employees
Used

Daily

for

2+ years

Review Source
---
Great product for in-house or outsourced bookkeeping
I use the software every day for hundreds of clients across the country. Intuit is constantly working to improve the app and they are definitely the best company partner I have had.
Pros
Fast, Secure, Easy to use software with a lot of features.
Cons
It would be great to set default views of columns / headings on the basic GL report, or Profit & Loss - example to show debit and credit columns separately by default.
Reasons for Choosing Quickbooks Online
Technological advantage with QuickBooks' ability to integrate other cloud-based applications. No more worry about computer damages, upgrades, hard drives, etc.
Reasons for Switching to Quickbooks Online
Ease of use for both client and bookkeeper
Industry: Information Technology & Services
Company size: 2–10 Employees
Used

Daily

for

2+ years

Review Source
---
If you have < 10 EEs and need time billing, there are better options
Overall, it's the best thing out there. Unfortunately, Intuit works tirelessly to increase the revenue they get from each customer. Not by adding functionality; but by deprecating features and moving them to higher tiers of the product.
Pros
QBO was wonderful prior to their acquiring TSheets, and deprecating their built-in time tracking. If you don't do time-billing, then QBO is still great.
Cons
As of this review - 2 years after they acquired T-sheets; the level of integration is very poor. Instead of waiting to introduce the product after the integration is finished, Intuit chose to deprecate a very nicely defined time billing feature and replace it with something that requires a lot more work. You cannot see the status of your billables until you review and approve the hours in t-sheets; and then export it to QBO. If you want to see a tabular summary of the billable hours in T-sheets, the only option is to export to csv! Your QBO dashboard only shows what has been approved and exported from T-sheets. The entire process is extremely cumbersome, kludgy, and frustrating. And - did I mention you have to pay more to be able to allow your employees to enter their time. That used to be included in the price. Also - beware, Intuit regularly increases the cost of using the product. It's now double what I started with. They play a shell game with repackaging by deprecating features from the current version to drive you to the more expensive version.