About Quickbooks Online
QuickBooks Online enables users to download and reconcile credit card transactions that allows businesses to organize weekly timesheets and track bank deposits.
What is Quickbooks Online?
Quickbooks Online is a web-based accounting software that controls all aspects of the financial side of the business. The software can be used in multiple areas such as bookkeeping, payroll, invoice management, bank reconciliation, expense tracking, financial reporting, tax management, and more.
How do you use Quickbooks Online?
Quickbooks is a web-based system, which can be accessed from any web browser. There are no installations or downloads necessary to use the software. Users can take photos of bills and submit them as expense proofs or share with the concerned stakeholders as well as download and reconcile credit card transactions.
Who uses Quickbooks Online?
Quickbooks Online can be used by freelancers, small businesses, and mid-sized businesses in any industry including restaurant, retail, construction, legal, nonprofit, and more.
How much does Quickbooks Online cost?
Quickbooks Online offers 5 pricing plans to cater to business needs. The plans are subscription based and billed on a per-month rate that can be canceled at any time. Each plan comes with free expert setup. The lowest plan begins at $7.50 per month that is intended for freelancers or self-employed individuals. The simple start plan for small businesses is priced at $12.50 per month that includes invoice management and auto generated tax reports while the essentials plan is priced at $25 per month that includes more users, time tracking, and bill payments. The plus plan is priced at $40 per month and comes with more user seats, inventory tracking and project profitability tracking. The Advanced plan for mid-sized enterprises is priced at $95 per month and comes with 25 seats, on demand training, batch invoices, premium apps, and more.
Does Quickbooks Online have an app?
Quickbooks Online comes with free intuit mobile apps for Android and IOS devices.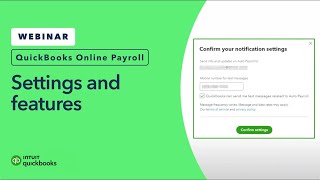 Quickbooks Online pricing
Quickbooks Online has a free version and offers a free trial.
Alternatives to Quickbooks Online
Quickbooks Online Reviews
Industry: Information Technology & Services
Company size: 2–10 Employees
Used

Daily

for

2+ years

Review Source
---
One of the Best Accounting Software for Small to Mid-sized businesses
Quickbooks online is our main tool and resource to have a quick snapshot of our accounting, sales, taxes, and profit/loss reports. Also, Quickbooks is our invoicing software and CRM.
Pros
The onboarding and migration of our company data from an offline software to Quickbooks Online was way faster than we expected. Aside from that, QuickBooks has been our main and preferred accounting and invoicing tool since 2018.
Cons
I believe Quickbooks Online reports are not that customizable like the offline Quickbooks versions. Also, there are differences managing multiple companies. We need to create and buy separate Quickbooks Online accounts for each of our companies and with the offline versions we just had to buy one set of licenses, that allowed us to manage multiple company files.
Reasons for Choosing Quickbooks Online
I believe Quickbooks Online has more features that we need to manage our entire business than Xero. I think Xero focuses more on accounting.
Reasons for Switching to Quickbooks Online
Previous experience with Quickbooks offline versions.
Industry: Food & Beverages
Company size: 2–10 Employees
Used

Weekly

for

2+ years

Review Source
---
Quickbooks Online for E-Commerce
Very good experience. We are able to do everything we need to do at a decent price.
Pros
Easy to use. Relatively cheap. But much better than the free options. Great reporting and templates. Easy to do bookkeeping and connect our accountant / anyone who needs to view our books.
Cons
We are only able to connect a few accountants at a time for our price tier.
Reasons for Choosing Quickbooks Online
Quickbooks has more features.
Industry: Recreational Facilities & Services
Company size: 11–50 Employees
Used

Daily

for

2+ years

Review Source
---
If this is considered good customer service, I would hate to see bad!
It's great & easy to use...until you have a problem!
Pros
ease of use...when it works; good reports
Cons
Customer Service is TERRIBLE! They are so big with "specialists". Many times I've been routed to the wrong dept before the right one. "Your in the payroll dept, you need payments." We needed to switch banks. And two months later after speaking with reps on seven occasions now, we are still unresolved!!! Can't switch the account our payments go into! Therefore I can no longer use this as a way to receive payments to invoices! Bad experience for our customers! And they have had $2500 that we received from invoices that they have yet to release to our bank!!!! Ready to switch to Xero; but I'm concerned by reviews that say QBO has better customer service than Xero. I'm finding it hard to believe anything could be worst than this!! And ready to go to BBB due to them not releasing our funds for more than 2 months! And this is just the most recent & egregious example. I've had numerous lengthy & frustrating experiences dealing with them in the past!
Industry: Automotive
Company size: 2–10 Employees
Used

Daily

for

2+ years

Review Source
---
Slow to improve and major adjustment from desk top.
The transition from desk top to on line was pretty rigorous. I like most of the functions of the platform and there are lots more tools on this platform than the desktop.
Pros
I like being able to work from home, office, or on the road. The W-2 printing is easier and filing automatic tax documents is very nice.
Cons
We have a recurring issue with Quickbooks online in regards to our sales tax. We have spent hours on the phone with their online help desk to no avail. Each County in Missouri is able to adjust their sales tax rate every election cycle. The Intuit team is unable to get the tax rates to match actual amounts. Our rate adjusted up 18 months ago and I am still manually having to input the sales tax on every invoice. Intuit automatically inputs your location and will not allow you to adjust. Consequently, I have under collected my sales tax every period since the local rate changed. They won't adjust to the correct amount and I am not a perfect robot who always remembers to adjust each ticket from the automatic input tax to the actual.
Industry: Automotive
Company size: 2–10 Employees
Used

Daily

for

Free Trial

Review Source
---
Great accounting program!
Pros
I just started using quickbooks online for my accounting and it's been great! It's so easy to learn and use on a daily basis. I will continue to use it for our small business!
Cons
There is nothing so far that I dislike about quickbooks online
Alternatives Considered
Bench
Reasons for Choosing Quickbooks Online
Looking for more features