About FreshBooks
FreshBooks takes billing out of your hands and puts it on autopilot. Set up automated invoicing, online payment options (ACH and Credit Card), and late payment reminders to get paid 2x faster. Next, boost team productivity with precise time tracking and collaborative project tools, so every minute, file, and conversation is tracked and logged. FreshBooks is a web-based accounting solution that caters to small businesses. FreshBooks serves various industries, such as marketing, legal services and business consulting, trades and home services and information technology (IT). Key features of FreshBooks include invoicing, expense tracking, time tracking, reporting and payments management. Users can brand their invoices, accept online payments and set auto payment reminders. Expenses can be tracked by attaching receipts to invoices, creating recurring expenses and taking snapshots of receipts. Financial statuses can be viewed through profit and loss statements, tax summaries and expense reports. FreshBooks categorizes credit card transactions fees and provides a summary of all deposits on its dashboard. The system's time tracking module can extract unbilled project hours into invoices, record billable time and provide an analysis of time spent on projects. FreshBooks can also be integrated with Paypal, MailChimp, Zenpayroll and Basecamp.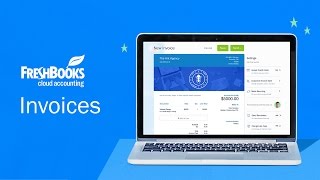 FreshBooks does not have a free version but does offer a free trial. FreshBooks paid version starts at US$4.50/month.
Starting Price:
US$4.50/month
Pricing Details:
Lite: $4.50/month - 5 clients Plus: $7.50/month - 50 clients Premium: $15.00/month - unlimited clients Custom pricing is available for unlimited clients and specialized features.
Alternatives to FreshBooks
Industry: Information Technology & Services
Company size: 10,000+ Employees
Used

Daily

for

2+ years

Review Source
---
FreshBooks made my day at work so much easier
Integration with customers' books, as well as the option to include team members in the layout, are all included. On the subject of Application Programming Interfaces. It appeals to me since it brings everything together in one convenient location. The entire software is so simple to use that anyone can learn how to use it.
Pros
I appreciate how user-friendly it is, as well as the appearance of the program, and that it has the essentials when it comes to monitoring money and sending invoices and proposals. It's a really amazing piece of software that provides quick alerts. Excels in the area of financial reporting. When it comes to bank reconciliation, the general ledger is really helpful. Excellent in regard to project accounting.
Cons
The absence of features like as email automation and scheduling, which are provided by applications such as Dubsado and Honeybook, would be an example. One thing I'd want the developers to improve on is making sure that updates are made at the very least within one hour and not much longer.
Industry: Information Technology & Services
Company size: 2-10 Employees
Used

Daily

for

1-5 months

Review Source
---
Excellent Experience
Pros
I switched mainly for the well laid out App and the project profitability reports. I very much needed help tracking projects and expenses. This recaps all activity on one page. I also like that it has mileage and expense tracking all tied in.
Cons
Cost was a little steep at $50/month but still less than Quickbooks.
Reasons for Choosing FreshBooks
Project profitability
Reasons for Switching to FreshBooks
Price and features were compared in Freshbooks and I was able to achieve all I needed and it was less than Quickbooks. Other software didn't have all the features I needed so they were ruled out.
Industry: Graphic Design
Company size: Self Employed
Used

Monthly

for

2+ years

Review Source
---
Worst Experience that does not end
Worst experience. I am a busy solo- trepenuer I gave a full time job and my side business. FreshBooks has caused nothing but a headache this past year.
Pros
Initially it was decent but these past two years have been horrible
Cons
The money transfer to my bank took two weeks.
Industry: Design
Company size: 2-10 Employees
Used

Daily

for

2+ years

Review Source
---
Great Invoicing Software for Designers
Freshbooks has a cleaner and more user friendly interface than any accounting software that I've used. My CPA complains that the back end is not as robust as Quickbooks, but other than that, it's the best for creatives in my opinion
Pros
I love the ability to create proposals with pictures and a client signature line. Also, the app is pretty great.
Cons
I'd like to be able to add pictures through the app, but it's never worked. The back end for taxes and reconciling found be better according to my cpa
Alternatives Considered
Xero
Reasons for Choosing FreshBooks
I needed an easy to use app
Reasons for Switching to FreshBooks
Freshbooks allows for pictures to be attached to proposals which is vital to my biz.
Industry: Construction
Company size: 2-10 Employees
Used

Daily

for

1+ year

Review Source
---
No more sass jumping!!!!!
Pros
Easy set up and interface is a plus for a small business owner with adhd was a heaven send for me and my equally impatient team.
Cons
I was having trouble receiving verification email at initial sign up but other then that it's a typical software doing what softwares do.
Reasons for Switching to FreshBooks
Need something different and want to explore