About FreshBooks
FreshBooks takes billing out of your hands and puts it on autopilot. Set up automated invoicing, online payment options (ACH and Credit Card), and late payment reminders to get paid 2x faster. Next, boost team productivity with precise time tracking and collaborative project tools, so every minute, file, and conversation is tracked and logged. FreshBooks is a web-based accounting solution that caters to small businesses. FreshBooks serves various industries, such as marketing, legal services and business consulting, trades and home services and information technology (IT). Key features of FreshBooks include invoicing, expense tracking, time tracking, reporting and payments management. Users can brand their invoices, accept online payments and set auto payment reminders. Expenses can be tracked by attaching receipts to invoices, creating recurring expenses and taking snapshots of receipts. Financial statuses can be viewed through profit and loss statements, tax summaries and expense reports. FreshBooks categorizes credit card transactions fees and provides a summary of all deposits on its dashboard. The system's time tracking module can extract unbilled project hours into invoices, record billable time and provide an analysis of time spent on projects. FreshBooks can also be integrated with Paypal, MailChimp, Zenpayroll and Basecamp.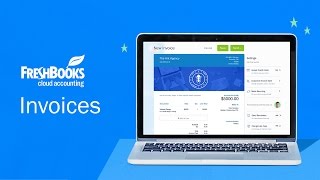 FreshBooks does not have a free version but does offer a free trial. FreshBooks paid version starts at US$15.00/month.
Starting Price:
US$15.00/month
Alternatives to FreshBooks
Industry: Import & Export
Company size: 51-200 Employees
Used

Daily

for

1+ year

Review Source
---
Makes the job easier, I recommend it!
Great, really-
Pros
It's very easy to use from the beginning, it doesn't have major complications when it comes to integrating the books -for example-, and it's really fluid.
Finally, handling accounting projects is fantastic.
Cons
Updates take too long in my opinion. The rest all ok.
Industry: Entertainment
Company size: 11-50 Employees
Used

Monthly

for

2+ years

Review Source
---
FreshBooks is the best software I've used for my small business.
FreshBooks is truly a joy to use. It helps keep my estimation and billing running smoothly, and makes it easy to process payments, and gives a lot of options to allow my clients to pay me in the way that works best for them. I love that you can track invoices from the moment you send them, and you can see when the client has viewed them, and even message the client right in the invoicing portal.
I had used Quickbooks for years at another job I had, and also used it from time to time with my own businesses, but I was never happy with it. It was always clunky, slow, and glitchy, and was kind of on the basic side with it's features, or you had to pay another fee to add more features.
I found FreshBooks through an ad, and gave their free trial a shot, and I was hooked from the start. the software is so responsive and easy to use, I don't believe I've ever had any kind of glitches or crashes while using it. The mobile app integrates perfectly with it, and keeps all the things I need on a regular basis at my finger tips. Any issues I've ever had, they support team was quick and efficient in helping me an answering my questions.
Overall, FreshBooks is a wonderful company, and they make wonderful software that I thoroughly enjoy using.
Pros
I love how intuitive and easy it is to use. The invoicing, payment processing, and overall accounts receivable functions are so simple, yet powerful and allow me to accomplish everything I need to in that area. The support staff is wonderful and extremely responsive, and it just helps my one man operation run smoothly when it comes to the accounting.
Cons
So far I haven't found anything about the software that I don't like.
Reasons for Choosing FreshBooks
The experience was so much better, right form the start.
Reasons for Switching to FreshBooks
The user experience was just so much better, so much easier to use, and had all the features I was looking for, and they are constantly working deliberately to add new, relevant features as they go.
Industry: Design
Company size: 2-10 Employees
Used

Daily

for

2+ years

Review Source
---
Terrible interface, bad data security practices and dishonest customer support
The last year has been horrible, absolutely horrible. This is a dishonest company in my opinion, but the biggest thing was last night after a week or more of begging to have access to my data after the subscription ended Zac, a support specialist decides at 7pm without me asking to access my data, download it to his computer and emailed all the documents to me over an insecure interface. I called and talked with customer service and was promised a call from management before the end of the day to discuss and that never happened. I told the woman I spoke with today that I didn't trust someone would call me back and she promised and of course, no one did. Then when I call back at EOD my phone number is blocked and all I get is an email saying essentially it was a mistake and we all make them and it's not their normal way of handling this, basically, an oops sorry. They clearly have no care for client data security and their security practices seem to be so cavalier from this experience they should never handle anyone's data. Their customer service didn't hesitate to flat out lie to me or management turned them into liars whichever it is. Please don't support this company.
Pros
The old interface and the previous CEO management. Customer for 10 years, leaving because it's horrible now and customer service is broken and data security issues.
Cons
Their old software was good, and then they forced everyone to a less-featured new version that lacked functionality and jacked the price significantly. They say they always listen and take feedback from customers but in practice, I never saw any action from the feedback, its like a black hole from my experience. Their new version lacks features and is very clunky compared to the old one. After a year of having issues with the new version, I chose not to renew. I called to tell them I wished to cancel and please delete my credit card data. They refused to delete my credit card data and suggested I may get charged again. In 2011 their policy was that you would always have access to your data through the website regardless of having a paid account. Now they don't do that and have lied about their past policies to me. In 2011 you could have a free account with only one client and would always have access to your data that was what the sales pitch was, they said you would always have access to it. They were the first game in cloud accounting, so this was important. In 2016 when I switched to a new account because of a change in structure I still had access to my old account despite not paying for it after it expired for 3+ years. Now they are so horrible and so anti-customer that the day your subscription runs out they turn it off and block you from it. They are so greedy for money they run customers away. There are much better software and customer service for accounting software
Industry: Information Services
Company size: 51-200 Employees
Used

Weekly

for

1+ year

Review Source
---
It amply met my expectations and satisfies the company's needs.
When we implemented it, it was a lifesaver, as it makes day-to-day financial work easy and not at all intimidating, especially. It helped us save a lot of time, as we can focus on what we do and let Freshbooks do the rest. I especially like the professional look of the invoices without having to spend too much time designing or using design software. Anyone can create an attractive and professional invoice in minutes and I appreciate that.
Pros
I like how adaptable it is and how it can be used for any need. We have been using it in the company for a couple of years now, I already knew it from my freelance work and I can attest to the goodness and simplicity of the system. At the moment we have the Plus subscription and I find it very complete and affordable.
Cons
I would like the application to be more complete and useful because I would like to have a complete view of my invoices when I am not at my desk.
Reasons for Choosing FreshBooks
One problem I often had when working with Quickbooks is that it sometimes took too long to load and was too slow; in fact, that was one of the reasons we switched to another platform (Freshbooks).
Reasons for Switching to FreshBooks
We can use Freshbooks for business, integrating other applications, or tracking software for things like inventory.
Industry: Health, Wellness & Fitness
Company size: Self Employed
Used

Daily

for

1+ year

Review Source
---
Freshbooks Software Review
It has been an excellent software to use and works great. Very simple to use for invoice creation and setting up payments. Highly recommended!
Pros
The ease of use. It is very simple to learn how to utilize the software and to get your business invoices set up for clients.
Cons
It would save time if there was an option to create an invoice from the client master list instead of having to go into the invoice tab after a new client is created to create an invoice.