About FreshBooks
FreshBooks takes billing out of your hands and puts it on autopilot. Set up automated invoicing, online payment options (ACH and Credit Card), and late payment reminders to get paid 2x faster. Next, boost team productivity with precise time tracking and collaborative project tools, so every minute, file, and conversation is tracked and logged. FreshBooks is a web-based accounting solution that caters to small businesses. FreshBooks serves various industries, such as marketing, legal services and business consulting, trades and home services and information technology (IT). Key features of FreshBooks include invoicing, expense tracking, time tracking, reporting and payments management. Users can brand their invoices, accept online payments and set auto payment reminders. Expenses can be tracked by attaching receipts to invoices, creating recurring expenses and taking snapshots of receipts. Financial statuses can be viewed through profit and loss statements, tax summaries and expense reports. FreshBooks categorizes credit card transactions fees and provides a summary of all deposits on its dashboard. The system's time tracking module can extract unbilled project hours into invoices, record billable time and provide an analysis of time spent on projects. FreshBooks can also be integrated with Paypal, MailChimp, Zenpayroll and Basecamp.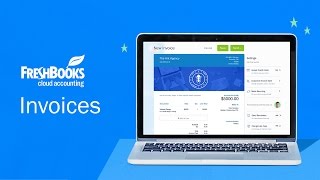 FreshBooks does not have a free version but does offer a free trial. FreshBooks paid version starts at US$17.00/month.
Starting Price:
US$17.00/month
Alternatives to FreshBooks
Industry: Photography
Company size: Self Employed
Used

Daily

for

1+ year

Review Source
---
FreshBooks as a Photographer (solo small business)
I have been using FreshBooks for over 2-years and am currently using it. I used FreshBooks a long time ago when they were new and more minimal. It has been great to see them grow up. The cost is a bit steep so I may not continue to use them -- I'm 50/50 at the moment. If they provided more value for the cost I would consider it a good investment, but paying for a CRM on top of that is expensive. Overall I do love the software!
Pros
I love the clean and friendly UX of FreshBooks! It is a pretty efficient piece of software that helps me get paid quickly and easily. I feel it has grown up so much over the years too. Invoicing is super easy and tracking expenses. Those are my primary base needs to run my business.
Cons
I do wish that entering client information was a bit more intuitive as I feel like I'm doing input for a client into my contacts, importing it to my CRM, and then hand inputting into FreshBooks again feels redundant. I would really really really love to see a Mac App to complete the mobility and desktop experience. I dislike having to open a web page to manage things on a daily basis.
Reasons for Choosing FreshBooks
I switched over primarily because the invoicing in Moon Invoice was manual, they did not have a way for clients to make quick and easy payments. I would have to go into PayPal, and create a link with PayPal.me and copy/paste this with my emailed invoices, it was not efficient by any means. I had used FreshBooks previously and 17Hats a long time ago. I opted to try FreshBooks again and have been using it since. The cost of Moon Invoice is what really drew me in as it was $20/annually.
Reasons for Switching to FreshBooks
FreshBooks just seemed more intuitive. QuickBooks has a long history of being bulky and complicated and expensive software. I keep looking at Billings Pro because I use DayLite now so we will see. :) I think FreshBooks is more advanced.
Industry: E-Learning
Company size: 51–200 Employees
Used

Daily

for

6-12 months

Review Source
---
Expense report
FreshBooks has garnered positive reviews for its ease of use, client management tools, time tracking capabilities, and reporting functionalities. For small businesses and freelancers seeking a user-friendly accounting solution.
Pros
I like most in freshbooks is that it is user friendly interface, invoicing and payment features also available and even you can track your expenses record also
Cons
It is little bit expensive and a very limited customazition in it
Reasons for Switching to FreshBooks
I choose this because it gives me accounting software depends on the individual's specific business needs, budget, and the features that align best with their workflow. Some users might prefer other alternatives based on different criteria, such as pricing, integration options, or specific industry requirements
Industry: Management Consulting
Company size: 2–10 Employees
Used

Daily

for

6-12 months

Review Source
---
Really like FreshBooks but there's room for improvement
Here's the skinny on FreshBooks (the good, the bad, and the ugly):
The Good:
You can't beat the visual dashboard for tracking outstanding and past payments for clients. It's a great billing system for small businesses and especially consultants or freelancers. The recurring billing/invoicing system is FAB!
Like many platforms these days, Freshbooks showcases a library of "add-ons" to help enhance your experience. Some of the best ones (in my book, as a tech consultant and marketer) are Hubspot, Shopify, Mailchimp, Bidsketch, BaseCamp, and Podio.
There's a decent time tracking feature, along with the ability to track expenses. You can create/assign staff to project billing. Of course, you can issue "estimates" to prospects for future projects. As you send invoices through the Freshbooks system, it will log "sent" emails for you. And the system is designed to handle manual invoices for snail mail as well.
Each client/business that you bill receives their own "login" to your dashboard to view their invoice(s). This is a nice touch, as clients may often "misplace" that original email with your invoice in it...
It integrates very nicely with Stripe and PayPal (although I hear that may be changing - what? I know) plus Freshbooks has its own payment feature. I never have issues with payments, they always come through the system promptly (for online playing, 24-48 hours, the norm).
The Bad:
I'm not a fan of the reporting feature, while it's functional, it doesn't allow enough flexibility that a diverse consultant such as myself would like (need) to have. There are several reporting functions for each core feature (Accounting, Clients, Invoicing, and Time Tracking). But no option for custom reporting, which I often need as my diverse array of clientele has different process, set-ups, etc. At the very least, I would like to be able to customize the built-in reports on some level. I've not found an add-on that would assist me with this pain point.
The Ugly:
Finally, sadly, the worst thing I have to say about FreshBooks is that the Android app is greatly lacking. As the years (and technology) progress, that could eventually become a deal breaker. All the features in the world won't do a consultant much good if all of those same features can't be accessed via mobile device. We're ALL mobile these days, doncha know.
However, if you split your time between desktop/Mac and mobile, then Freshbooks is well worth a look!
Industry: Entertainment
Company size: Self Employed
Used

Monthly

for

2+ years

Review Source
---
Industry Standard in Customer Support....
I don't think I have ever had a negative experience with this company. Really! Every phone support experience I've ever had with them has been impressive. Every SaaS company should use Freshbooks as their standard to look up to and strive toward. Seriously, they're THAT GOOD!
Pros
Customer service is Freshbooks super strength. You won't find another company that has a better more competent support team. When you call, you get a human that answers the phone. And they know how to help you without having to transfer you around to different departments. I'm in love with this company.
Cons
I wish they would add signature integration with their invoices. But I understand they're not DocuSign. But if they did offer that option, their value would skyrocket in my opinion.
Reasons for Choosing FreshBooks
Streamline my process. Customer service.
Reasons for Switching to FreshBooks
Customer support and service. #1 in the industry... PERIOD!
Industry: Professional Training & Coaching
Company size: Self Employed
Used

Daily

for

2+ years

Review Source
---
A full featured bookkeeping solution that allows you to collect payments
I needed a solution that allows me to invoice my clients and send them reminders as I often forget to. It integrates nicely with my existing technology stack, so when a client books a session using my booking tool, via zapier, an invoice is automatically created and sent. Only downsides I have is that for the price I am paying, 50 active clients is not enough (I keep having to archive clients). I don't use any of the other features, and so while the pricing is competitive when you factor in everything else. For my use of just auto-invoicing and collecting payments via Stripe, it's a bit much. But there is no other option, or ateast one that I have found.
Pros
Being a Canadian business it was important that I find something that can integrate with local banks. Freshbooks does just fine. Tax management is simple and straightforward. I can use my existing Stripe account without paying additional fees. And my biggest need was automated reminders to collect payments.
Cons
Very surprised that templates are not as feature rich and don't show half the time. the 50 user limit it too little in their first tier plan.