About Illumine
Illumine is a comprehensive childcare management software packed with all the functionalities of daycare & preschool owners. Directors and teachers can manage administrative reporting, program planning, manage billings, interactions with parents and more with the childcare app. With features like parent communication, billing and payments, lesson planning, digital attendance, virtual classrooms, and child assessments, Illumine is a one-stop shop for all your childcare management needs. Recognized as #1 by daycare software by Software Advice, Capterra, and GetApp, Illumine offers you a user-friendly method for meeting your everyday administrative responsibilities. The platform brings monitoring your day-to-day activities to your fingertips. By giving you the freedom to go completely digital, Illumine helps you save ample time and energy. Used by more than 850 preschool and daycare centres worldwide, the childcare management app is designed to make the lives of directors, teachers, and parents easier and simplified. It also enables everyone involved in the child's development process to provide the kids with the best quality childcare and education. Parent Communication: Having transparent and direct communication with parents plays a significant role in establishing trust and reliability. You can give parents a completely immersive experience in their child's learning journey with Illumine's parent-teacher communication solution. Send live updates regarding meal, nap, and diaper change times of a child with just a push of a few buttons. The platform lets you send unlimited photos, videos, and documents and also allows you to share lesson plans and assignments with parents uncomplicated. "It has everything I could ask. I am a working mom, and I always felt anxious and guilty for not being there for my boy or not be involved or informed enough. It's like Illumine has crept into a parents mind and collected all the needs, and built this app. I can see what activities my toddler son is doing," - Ishita, parent of Kevin. Digital Attendance: Our attendance software makes the attendance process smooth by eliminating the need for pen and paper. Parents and staff can sign in and out by scanning a QR code or entering a kiosk code. Teachers and directors get real-time updates of student-staff ratios for each class. The attendance tracker also lets you record the temperature when anyone enters the childcare centre. Parents and staff can apply for leaves using the attendance software. Billing & Payments: Managing childcare billing can be a tedious task. As a daycare director, you need to keep track of subsidies, hourly billing, taxation and generate reports. Our childcare billing software makes it easy to collect payments and generate all billing reports. Schools can collect payments online, generate receipts and invoices by doing a one-time setup. Pickup, Drop, Medical & Food Requests : Parents can register food and medicine requests on the app. Once the teacher feeds the child or gives the medicine, or completes the meal requests, parents get real-time notifications from the app. Lesson Planning: Parents receive the teacher's daily/weekly lesson plans, which also enables them to create submissions against assignments. The platform also lets parents and teachers discuss the shared lesson plans. Document Repository: Parents get a document repository in the system to upload their child's vaccination, immunization, and other such records. Bus Tracking: Illumine bus tracking service utilizes GPS tracking to provide accurate, real-time monitoring as it weaves through traffic. Parents & School can: Track the bus movements in real-time Contact driver or helper from the app. CCTV Streaming: If the school allows, parents can access the live stream from the app and watch their child's activities in the classroom or activity room. Schools can control camera access and allow only checked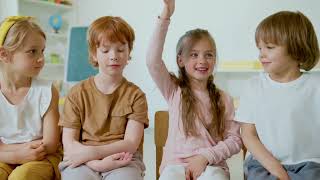 Illumine offers a free trial.
Industry: Computer & Network Security
Company size: 1,001-5,000 Employees
Used

Daily

for

1+ year

Review Source
---
I virtually see my son learn and grow
After whatsapp if there is any other app I use daily, its Illumine. Its like a necessity for me as a parent of a 3 year old.
Pros
It has everything I could ask for. I am a working mom and I always felt anxious and guilty for not being there for my boy or not be involved or informed enough. Its like Illumine has crept into a parents mind and collected all the needs and built this app. I can see what activities my toddler son is doing, i get the notifications, I know when he ate, what he ate, when he slept at all times. I immediately get to know if he got hurt or had a quarrel. The UI is pretty good (Sorry for the PM in me speaking). I can drop notes to the teacher. I can very well communicate with the school admin and have all record of conversations. I see the reminders at all times. I see the lovely pictures of my boy with all his friends and it fills my heart with joy.
Cons
One tiny thing could be that if a school does not use a specific feature, may be that can be hidden so the parents don't see it. Although my son's school uses almost all features, they don't have the live streaming thing. So may be if that feature can be completely hidden.
Industry: Education Management
Company size: 11-50 Employees
Used

Daily

for

1-5 months

Review Source
---
Using Illumine in pre-school on a daily basis
Other than upgrading our kindergarten's standards by embracing technology and going paperless, Illumine has effectively smoothed our internal management as well as improved our organisation's system. Parents are also satisfied, if not impressed with the app and how we make use of it. This app will definitely be a bonus and an additional reason for parents to send their kids to our pre-school and child care.
Pros
The features available are perfectly catered for the needs of pre-schools as well as parents. It is really user-friendly, be it for the admins, teachers or parents. Even the more elderly teachers that are not familiar with the latest technology can use the application with ease!
Cons
There were some minor glitches or crashes in the app, but after notifying the support team, the problems were solved promptly!
Reasons for Choosing Illumine
Kubikt was more focused on finance and operation management, and it was difficult to get a grasp of how to make full use of it as it was too complicated for our admins even after attending a full-day training. Although in terms of price, Kubikt was far less pricey than Illumine, it did not have the features that would potentially bettered our pre-school.
Reasons for Switching to Illumine
Initially we were just looking for a platform to conduct online learning during the covid-19 outbreak, and we stumbled upon Illumine and the platforms mentioned above. I was impressed with the excellent customer service that I received, hence I decided to start the trial. We explored the other features offered in the app and thought it would be nice to take this opportunity and stand out from the other pre-schools in my country.
Industry: Education Management
Company size: 2-10 Employees
Used

Weekly

for

1+ year

Review Source
---
A review to be informed and developed better
Good. Because we are still using it until now. Review may help to increase and develop better. but overall, its a user friendly app i may say.
Pros
1.On Admin side, filing is made faster and easier. I can say that it helps ease the Admin records for the school.
2.Fees / Invoices is good. it is done fast once made its in the email of parents
3. Child's Profile - usually parent's log their child to school but most of the students we have are under supervisions or guarded by Grandparents and Uncles and Aunts. this doesnt have the content on the information profile.
4. when parent's upload files, these must go directly to the child's profile or file once teacher opened the file for easy tracking.
5. I didn't see any certification format like the invoice made.
Cons
1. on messaging, you cannot delete or rephrase the message. and you cannot even copy or paste the same line. its so limited.
2. the attendance dates, when you need to suddenly have to check out the child's attendance . there should be a late in or red mark so when you check the overall attendance you can summarize it fast.
Industry: Education Management
Company size: 2-10 Employees
Used

Daily

for

2+ years

Review Source
---
Parents of children are extremely happy n satisfied with the school using illumine for their...
Pros
It is very user-friendly. The support team is quite efficient
Cons
Uploading of a long video is a problem at times
Industry: Entertainment
Company size: 5,001-10,000 Employees
Used

Daily

for

6-12 months

Review Source
---
All around platform for kids
It has been good. One of the very few do-it-all sort of apps. It can have some optimization but overall feature packed and did not encounter any major issues or bugs. I love the fact that this app is a 360⁰ app for my kids. Right from fees to activities to media/images/videos of my child doing activities, CCTV feature and so on.
Pros
I loved how the user journey of the app is so well thought of. I appreciate that i can onboard my child, pay fees, look at announcement, activities and a live CCTV camera option to keep an eye on my child throughout the time he is at school.
Cons
I do not understand why each screen has a "loading" prompt. I feel some of the actions that can be cached onto the app for a short duration should solve this problem