About BambooHR
BambooHR offers small and growing companies a human resource information system (HRIS) that includes an applicant tracking system (ATS), time tracking, payroll processing, benefits administration, employee engagement and employee satisfaction tools, automated reminders, and workforce data analytics to manage all aspects of the employee lifecycle. With BambooHR, any HR team or HR department can improve the hiring process, onboard new employees, manage compensation, maintain and analyze employee data, and develop company culture. Using an integrated ATS and onboarding tools, BambooHR streamlines the whole recruiting process from applications to first-day orientation. It also provides customization services, multiple administrator roles, user support, and inactive employee management. BambooHR pricing uses a subscription-based model that depends on the number of employees plus a one-time implementation fee.
What is BambooHR?
BambooHR is an all-in-one HR solution that provides an integrated human resource information system (HRIS) designed to streamline the HR data collection, onboarding, hiring, payroll compensation, and employee management processes.
How do you use BambooHR?
With BambooHR, HR managers can centralize all employee information in one place and manage workforce data using built-in reporting and editing tools. Using Bamboo's integrated applicant tracking system, users track hiring assessments for every candidate, send notifications to candidates at every stage of the process, and collaborate with others on hiring decisions. Users can also gather and track work hours, time-off requests, and paid time off to ensure accurate payroll for every employee.
Who uses BambooHR?
BambooHR is mainly used by HR managers, recruitment teams, and general managers within small and medium-sized businesses.
How much does BambooHR cost?
BambooHR does not share pricing details publicly. Please contact BambooHR for information on starting price and available plans or tiers.
Does BambooHR have an app?
For mobile recruiting and hiring, BambooHR provides a mobile application for iOS and Android devices.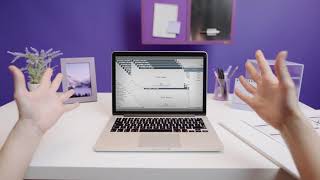 BambooHR does not have a free version but does offer a free trial.
Starting Price:
Not provided by vendor
Pricing Details:
Pricing is based on number of employees, with volume discounts as the employee count rises. There are two features packages to choose from: Essentials or Advantage.
Industry: Human Resources
Company size: 51-200 Employees
Used

Daily

for

1+ year

Review Source
---
BambooHR Turns a Small Business into a Big Business
I enjoyed it more than other recruiting software I've used. It makes work easier and helps me be a manager instead of a paper pusher.
Pros
I personally like that BambooHR has different portals for its users. They've built a database that allows employees to: 1. Maintain their own records (whether the company sends or user uploaded); track time off earned, sick days used, and hours worked; while allowing the user to sign documents easily electronically; and 2. Makes being an HR manager, easy. What I mean is, creating records (employees or temps) and ensuring they have all the blocks checked (background ran, drug test paperwork properly filled out, and any other documentation needing signed) within the timeframe needed to start working - is tracked, maintained, and recorded for you... so all in all, eliminates the monotony of HR and time wasted on paperwork while assisting managers/employees in ensuring proper compliance.
Cons
Well, I still had to scan any documents that weren't created or automated through the software and label them. For example, I work at a satellite location; the warehouse I staff for has a basketball court out back for employees to use on their break. I had to create a document that stated employees for my agency had to make sure they were clocked out, that they were responsible for any risk of injury and that the company and staffing agency would not be held liable for any resulting injury that may occur. The rest of the staffing agency didn't need this so I still had to print out 50 copies, have each employee sign one, upload it, file it in the employee file in the software, label it, then give the copy back to the employee. This really is not an issue unless if turnover is high, this could get annoying.
Industry: Health, Wellness & Fitness
Company size: 51-200 Employees
Used

Daily

for

2+ years

Review Source
---
Bamboo HR, a slick but severely limited recruiting software
As stated, the BHR system is a recruiters dream and makes the talent acquisition process easier for those businesses that are only using the job boards to get applicants. Just don't expect much more after that.
Pros
The look an feel of BambooHR (BHR) is amazing! Its almost like Facebook for recruiting. It is very intuitive for what it does and offers to the administrator and end user. The applicant tracking system is very easy to use and goes the extra mile with automation and thoughtfulness concerning on-boarding and then " flowing" into the core HRIS. The BHR system was chosen by a previous HR professional that clearly had a recruiting bias. Although important, more vetting should have been done to make a sound choice for long term success regarding the needs of a small to mid-size business.
Cons
Beyond what I described above there is limited functionality without also purchasing and integrating other systems through a "bolt-on" approach. By "Bolt-on" I mean that BHR will not automate between the core HR system of BHR and a timekeeping system, a payroll system, benefits administration system, leave administration system. The ability to have a robust system is possible but is not practical or cost effective with BambooHR. In order to get a full platform, covering the full life cycle of and employee, through BHR, a business would have to pay upwards of 30-40 dollars per employee per month. Simply put other options are available and far more robust with better long term results for less money- See my review of APS Payroll for an example.
Reasons for Switching to BambooHR
Price and lack of proper education as to the actual functionality and potential cost of the system beyond on-boarding.
Industry: Nonprofit Organization Management
Company size: 1,001-5,000 Employees
Used

Daily

for

1-5 months

Review Source
---
All Information In One Place With Many Features
It is a beautiful application that distinguishes it from other similar applications in that it contains the feature "360 Degree Feedback" that brings employees' ideas closer and helps the success of the work
Pros
What I liked the most about this application is "360 Degree Feedback" which is a feature that I did not find in many similar softwares
Cons
It is a very good software but it does not have a feature "Scheduling"
Reasons for Choosing BambooHR
BambooHR contains "360 Degree Feedback" feature that is not contained by kiwiHR
Industry: Electrical/Electronic Manufacturing
Company size: 2-10 Employees
Used

Daily

for

6-12 months

Review Source
---
Middle of the road software that needs improvement
We are currently researching other HR software. I'm not sure which is better, software that contains the modules needed with obvious and crippling flaws or software that is easy to use both by admin and employees with limited modules.
Pros
The idea of on-boarding a new employee electronically is a huge plus. It engages employees before they start and makes it so that they come in with paperwork already filled out and spend their first day doing more than just paperwork.
Most of the framework is in place, but EACH area needs improvement, both in the functionality for administration and the ease of use for employees. The sections offered are vital, but aren't complete.
Cons
The benefits area is lacking a lot of common sense tools - like the ability to attach plan documents to an insurance plan (only a link can be used), display plan cost information to an employee BEFORE they sign up (the pricing is only available AFTER they sign up and become eligible). Many things like this create double the amount of work for the administrator.
The actual on-boarding process was a struggle because even though the forms were done properly by the employees (I sat with a few and watched them), it didn't save all information in completed fields. Employees were frustrated when they had to fill out forms multiple times because you cannot edit once saved.
I love that employees can e-sign documents, but preparing the forms is cumbersome and they can't be customized easily. For instance, if you need to update a form because something has changed or didn't save properly, you have to delete the task and resend to any employees who need an updated form.
When I discussed a few very basic items with support, they just offered a work around that many clients use. These are obvious flaws in the system that need to be addressed, but aren't necessarily a priority. Bamboo HR seems to focus more on flashy design than actual content. It makes them seem like a leader in the industry, but as soon as you dig in, the flaws are obvious.
For the price, there needs to be more development in the software.
Industry: Real Estate
Company size: 11-50 Employees
Used

Daily

for

1-5 months

Review Source
---
Love Love Love This
It has been great since the start. The staff from Bamboo Hr made the transition super easy.
Pros
Everything about this software is perfect. From the basic employee information to payroll and time tracking this app is your all in one Human resources/payroll app!
Cons
We have yet to find a flaw in this software or the people behind them.
Reasons for Choosing BambooHR
This app integrates so many options, it was the smart thing to do.
Reasons for Switching to BambooHR
It was a more complete software