About MeazureUp
MeazureUp is a field audit application for the restaurant, retail, and hospitality industries. The mobile app enables businesses to track quality and safety while also ensuring brand consistency. MeazureUp can help identify critical issues and provides actionable insights to improve performance. It includes a real-time process control monitoring system that is suitable for multi-unit enterprises looking to automate routine assessments. MeazureUp's AuditApp can be used by district managers, area managers, and field consultants. It captures weekly, monthly, and quarterly infractions with images, comments, and corrective action plans. Additionally, with the DailyChex tool, shift managers can track temperature logs to ensure quality and safety. Managers can also access digital opening, closing, and cleanliness checklists from tablets or mobile devices. MeazureUp can integrate with Cooper Atkins Blue2 Bluetooth thermometers to streamline location assessments. Pricing information is provided by MeazureUp. Support is available via phone, email, and other online resources.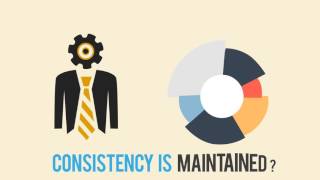 MeazureUp has a free version and offers a free trial. MeazureUp paid version starts at US$20.00/month.
Starting Price:
US$20.00/month
Alternatives to MeazureUp
Industry: Restaurants
Company size: 201-500 Employees
Used

Daily

for

6-12 months

Review Source
---
Excellent software that's customizable to fit!
Pros
I enjoy all of the different types of interactivity under one roof, so to speak. It is so easy to train staff and management on how to. Our company has become more eco-friendly because of it! The intricacies of the software allows our brand to know, in real time, if all of our stores are being consistent with the tasks that are bestowed. It brings our company a new level of consistency and professionalism and we couldn't be happier.
Cons
I sincerely do not have a con about this software. The level of service is top tier and therefore answer any questions that arise.
Industry: Restaurants
Company size: 51-200 Employees
Used

Monthly

for

2+ years

Review Source
---
Excellent application for maintaining compliance in key areas of a business.
I really enjoy it. It has not only made a critical aspect of our business easier, but it has provided us with the ability to really expand our idea of what an audit can be in order to ensure our stores are meeting our high standards. And when they are not meeting our standards, we can see it very clearly through the data MeazureUp provides, and we can develop action plans with the data provided. We definitely appreciate your service.
Pros
I most appreciate the functionality and ease of the Audit App. The ability to make notations, capture pictures, and create action items all from a cell phone is extremely useful. I can provide all the information necessary as to why something is out of compliance and what the expectation to correct is through these features, and I don't need all key team members physically present to achieve this.
Cons
I initially had some trouble deleting pictures or comments if I wanted to make an edit or mistakenly placed in wrong section, but I have since learned how to do this, and I have no complaints with how simple it is. The only area I would wish for greater improvement would be in the data review. There have been a lot of recent changes that have been very helpful here, and there isn't necessarily one thing I'd like to see here. Perhaps being able to see which stores missed tasks in the "failed task" tracker of dashboard, or maybe the ability to just click on a previous report and get right into that location's most recent report while on the dashboard rather than having to click location report and then the report you want. Just feel like everything could be a little more navigable, but hard to describe exactly how through text.
Response from

MeazureUp

Hi Phil,

Thanks for the amazing feedback!

Would you like to set up a Support call? We would be interested in learning more about your experience and thoughts regarding the dashboard. Please send us an email to [email protected] to put something in the books!

best,

Ray

Replied 21/07/2021
Industry: Restaurants
Company size: 11-50 Employees
Used

Daily

for

1+ year

Review Source
---
Easy to use but some interface issues/lag
No complaints overall outside of the app lag
Pros
It's straightforward, easy enough that anyone can pick it up and use it. Simple to deploy and customize. Easy to generate reports.
Cons
App is a bit laggy and having to save inputs (signatures for example) is counterintuitive.
Response from

MeazureUp

Thanks for the feedback!

We're sorry to hear about the laggyness, this is not intentional and we would like to help resolve this. Please ensure you are on the latest version of the application for best experience. If you have done this and the issue still occurs, please contact [email protected] to troubleshoot this.

best,

Ray

Replied 29/06/2021
Industry: Food & Beverages
Company size: 501-1,000 Employees
Used

Daily

for

2+ years

Review Source
---
I used MeazureUp daily in my job. Its easy to load and easy to use.
Once I complete my audits I can click done and it is done. Don't have to go home and type up a review the next day. Saves me a lot of time.
Pros
Ease of use. It loads easily and it is easy to jump back and forth between reviews if I am doing multiple reviews of the same location.
Cons
The dashboard is not that easy to use. Doesn't flow very well.
Sometimes the location does not work. I will in Brampton and it will say that the device is in Vaughan,
Response from

MeazureUp

Hi,

Thanks for the review! We're sorry to hear that you've been having some issues with the dashboard and location services on your device.

Please contact us at [email protected] so that we can resolve these problems for you.

best,

Ray

Replied 17/07/2018
Industry: Hospitality
Company size: 201-500 Employees
Used

Daily

for

2+ years

Review Source
---
Restaurant Assessment Reports
I was made a superuser what I found interesting is learn by trial and error. Due to a lack of training I could figure everything out by myself, hence the system is therefore user-friendly.
Pros
Features are obviously as per the required design in terms of what the users/auditors actually want to see.
What I like most is that you can actually print a report to PDF, as opposed to saving all reports, as the report is already available on the dashboard.
Cons
When you want to delete a report, you cannot just delete by selecting the report, you will have to delete each sub heading as well as all categories.