About MeazureUp
MeazureUp is a field audit application for the restaurant, retail, and hospitality industries. The mobile app enables businesses to track quality and safety while also ensuring brand consistency. MeazureUp can help identify critical issues and provides actionable insights to improve performance. It includes a real-time process control monitoring system that is suitable for multi-unit enterprises looking to automate routine assessments. MeazureUp's AuditApp can be used by district managers, area managers, and field consultants. It captures weekly, monthly, and quarterly infractions with images, comments, and corrective action plans. Additionally, with the DailyChex tool, shift managers can track temperature logs to ensure quality and safety. Managers can also access digital opening, closing, and cleanliness checklists from tablets or mobile devices. MeazureUp can integrate with Cooper Atkins Blue2 Bluetooth thermometers to streamline location assessments. Pricing information is provided by MeazureUp. Support is available via phone, email, and other online resources.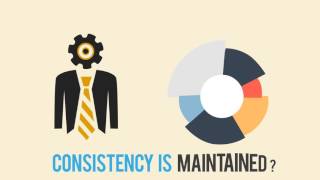 MeazureUp has a free version and offers a free trial. MeazureUp paid version starts at US$20.00/month.
Starting Price:
US$20.00/month
Alternatives to MeazureUp
Industry: Restaurants
Company size: 201-500 Employees
Used

Daily

for

6-12 months

Review Source
---
Excellent software that's customizable to fit!
Pros
I enjoy all of the different types of interactivity under one roof, so to speak. It is so easy to train staff and management on how to. Our company has become more eco-friendly because of it! The intricacies of the software allows our brand to know, in real time, if all of our stores are being consistent with the tasks that are bestowed. It brings our company a new level of consistency and professionalism and we couldn't be happier.
Cons
I sincerely do not have a con about this software. The level of service is top tier and therefore answer any questions that arise.
Industry: Restaurants
Company size: 1,001-5,000 Employees
Used

Daily

for

1-5 months

Review Source
---
AuditApp and DailyChex have been a game changer!
We were already switching from handwritten checklists to a digital/app based platform. That's all I was looking for. When I saw the auditing software and website I made the decision to switch from our auditing program as well. The service received from[SENSITIVE CONTENT] has been outstanding!
Pros
The ease of use for both applications has made it a simple and straightforward implementation. The apps are interactive and the data collection and reporting give me a clear idea of where my business stands from an operational level and where we need to put our focus.
Cons
There have been some glitches and limitations. The AuditApp photo capabilities could be enhanced to include multiple photos on actions, a zoom feature when reviewing photos taken, and speeding up the submission function at the end of the audit. The help team has been receptive to the feedback and I genuinely feel that these features are being improved.
Alternatives Considered
Jolt
Reasons for Choosing MeazureUp
I made this switch for a variety of reasons. The data collection was the biggest difference from my previous auditing system. Secondarily, the ease of use and ease of updating was a big draw. Additionally, the service I received and continue to receive is top notch!
Reasons for Switching to MeazureUp
Price and service. No pushy sales approach and a great value.
Industry: Restaurants
Company size: 1,001-5,000 Employees
Used

Daily

for

2+ years

Review Source
---
It's good
It's fine and works well
Pros
Easy for new management to use. We use it 3 times a day
Cons
It's repetitive and some of the smaller features are weird but it's done
Response from

MeazureUp

Hi Jennifer,

Thanks for the feedback. We are sorry to hear that our tool is repetitive. With any daily checklist tool that you are using 3 times a day, there will undoubtedly be some level of repetitiveness however we hope that using MeazureUp at least makes it quick and easy to complete.

In terms of the features being weird, we would love to learn more about what this includes. Please send us an email to [email protected] and we can explore this further!

Replied 25/08/2022
Industry: Retail
Company size: 1,001-5,000 Employees
Used

Daily

for

1+ year

Review Source
---
Amazing time saving product!
I've only worked with [SENSITIVE CONTENT] at MeazureUP, he has been helpful, and courteous and quick to respond to emails. I appreciate the auto response on emails sent , that the email was received and they are working on my request. Have had a few zoom calls with MeazureUp programmers to check in our progress with the app, and suggestions for improvement. Seems like the company has a good group of entrepeneurs who want to continually improve and upgrade the user experience.
Pros
Ease of use and time saver. Previous to this software, I did everything on pen/paper. Then had to retype to an excel sheet. All in one, formats for printing audits are professional and clear. We use a similar app for our eastern sites, with a program called Zenput, whcih is horrible. MeazureUp is leaps and bounds better than the other software. Other software doesnt offer customization. Basically have to use their format or nothing at all. No dashboard function, layout is cumbersome. MeazureUp has it figured out!
Cons
I wish in the action plan tab of our audit app, we could post more than one photo. Also photos in action plan tab dont auto rotate with phone camera. So I have to have my phone held in a panoramic style to take normal framed photos.
Industry: Food & Beverages
Company size: 51-200 Employees
Used

Daily

for

6-12 months

Review Source
---
Simplify your business audits.
Great overall experience with this product. Identifying critical errors on a daily basis, and involving our entire management team to achieve success with the highest standards possible.
Pros
Quick, easy to use, mobile auditing. Helps my team maintain the highest standard possible while identifying problem areas with alerts straight to our emails. Immediate results without time consuming meetings and messaging.
Cons
Seamless integration with our team, very straightforward and easy to teach with.