About RUN Powered by ADP
The RUN Powered by ADP® (RUN) solution is designed to make your small business payroll quick and easy. With a streamlined process and powerful technology, you'll complete payroll in no time. Choose from basic payroll to a full suite of HR tools and services, get what you need, when you need it. Payroll Features: - Process payroll at your desk or on the move, during business hours or in the middle of the night. - Taxes are calculated, deducted and paid automatically. - Have quarterly/annual reports submitted automatically. - Keep ahead of state and federal tax laws and HR regulations with automatic updates covering all 50 states. - Integrate time tracking with payroll. - Always have peace of mind with 24/7 support from certified payroll experts. Human Resources Features: - Get answers to your HR questions through the HR Helpdesk — trained professionals are ready to assist. - Employee handbook wizard helps you create a complete, professional-quality handbook (based on state and federal employment laws) in a few simple steps. - Post open positions to over 100 of the web's leading job boards with one click via ZipRecruiter®. - Give your people an edge with a welcoming employee onboarding experience and a market-leading app. ADP, the ADP logo RUN Powered by ADP and Always Designing for People are trademarks of ADP, Inc. All other marks are the property of their respective owners. Copyright© 2022 ADP, Inc. All rights reserved.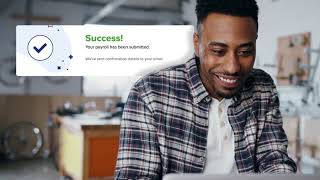 RUN Powered by ADP pricing
RUN Powered by ADP does not have a free version but does offer a free trial.
Alternatives to RUN Powered by ADP
RUN Powered by ADP Reviews
Used

Daily

for

2+ years

Review Source
---
I've been an ADP user since 1999 and it's always been growing with us!
Pros
Constant updates and ADP actually listens to the feedback of their customers. I LOVE having a dedicated manager to answer my questions or to direct me in the right direction.
Cons
I wish that when setting up a new tax that needs an ID #, that ADP would handle contacting the state for id #'s, etc.
Response from

ADP

Hi Heather -

Thank you for providing a positive review of our WFN platform. We appreciate your business and loyalty to ADP!

Replied 07/12/2017
Industry: Automotive
Company size: 11–50 Employees
Used

Daily

for

6-12 months

Review Source
---
Great software
My overall experience with ADP RUN was phenomenal, not only because I loved the user-friendly site that made my life as the administrator so much easier, but the customer service I received was top-notch! I had my own personal representative every step of the way. Any time I needed anything and reached out whether it was via email, text, or phone I would get an immediate response. I loved RUN so much that I made multiple referrals to them. Did you know that you can earn gift cards that you can use anywhere when you refer someone who signs up with ADP?! And each time you refer another person/business the amount of the gift card increases!!
Pros
What I like most about the ADP RUN software is how user-friendly it is. You can literally be a first-time user with no instruction at all and successfully execute any task. The way the site is laid out makes it very easy to find what you're looking for. If you're not 100% sure what it is that you need but you have an idea you can even type a keyword into the search and all of the options associated with that word will pop up and trust me, you'll answer will be there!
Cons
The thing that I liked least about ADP Software was the GPS tracking feature. It does offer a feature that will show you the location of the employee when they clock in and out but that's it. For my business I really needed more out of this feature like geo-fencing for each job location and for me to be able to get an alert if the employee clocked in/out outside of the job location. ADP RUN does not offer those additional features.
Reasons for Choosing RUN Powered by ADP
With Heartland Payroll I received only payroll processing and that's it. Sure, it was extremely inexpensive, but I got no other support from them. After I switched to ADP RUN I found out that there were so many things that I wasn't doing for my company that I should've been. Because of the lack of guidance from Heartland I was truly missing out.
Reasons for Switching to RUN Powered by ADP
What made me choose ADP RUN over other payroll processing providers was the customer service I would receive for my money (which isn't expensive at all) as opposed to paying close to nothing for a payroll service that gave me no benefits whatsoever.
Response from

ADP

Melinda,

Thank you for taking the time to post this review of RUN Powered by ADP?.

How wonderful to hear that RUN? provides you with the information and access you require at your fingertips, empowering you to focus on your business!

We appreciate your valuable insights!

-Your RUN Powered by ADP? Team

Replied 17/03/2022
Industry: Health, Wellness & Fitness
Company size: 11–50 Employees
Used

Weekly

for

1+ year

Review Source
---
Quit ADP because of their "security"
So, when I decided to leave ADP, they didn't file my quarter 1 even though I changed right at the end of quarter 1. Thus resulting in my filings being late, late fines, headaches, etc. I would not recommend ADP to anyone I care about.
Pros
ADP has some positives. Their customer service is always polite and helpful. Otherwise, hard for me to say much positive.
Cons
ADP must be the only software company in the world that hasn't resolved what is a very simple issue. If one of my employees forgot their password and could not log in to see their paystubs, I, the administrator, had to call ADP to get it resolved. Their is no option for employees to call customer service themselves to fix it. ADP always stated that this was for "security reasons," which I find hard to believe, as every other company has figured this out. I kept ranting at them and finally they gave me a code to give to any employee that was locked out to prove they had permission to see their paystubs. Next time it happened, I gave the code to the employee, and ADP still called me to make sure they had permission. That was the last straw! I am a business owner and administrator, my time is too valuable to be calling them all the time when this is absolutely resolvable.
Response from

ADP

Melody,

We apologize for your frustrations with your experience during your time with us. Security is front and center in what we do to ensure the safety of your company and your employee's data.

Your feedback is very important to us here at ADP so we thank you for the review.

The RUN Powered by ADP? Team

Replied 08/08/2019
Industry: Health, Wellness & Fitness
Company size: 2–10 Employees
Used

Weekly

for

1+ year

Review Source
---
One of THE BEST!
Overall, it has been great - definitely exceeded my expectations regarding what they can do other than just payroll.
Pros
Ease of use, customer support, features of the product
Cons
The fact that only SOME things can be completed from the App
Alternatives Considered
Paycom
Reasons for Switching to RUN Powered by ADP
Difference in the features and how the product is rolled out. Run has a stress-free process for implementation.
Industry: Nonprofit Organization Management
Company size: 11–50 Employees
Used

Weekly

for

2+ years

Review Source
---
Doing payroll in ADP in VERY easy!
Since I didn't do payroll before I started working at my current position, I feel that it is fairly easy to use. If I can learn to use it, anyone can.
Pros
I like the ease of running all of the reports and that most of the ones you need are listed as standard reports. They also prepared PPP loan reports as standard reports to make your life easier.
Cons
I don't like that when you have to divide salary employees into different accounts that it only keeps the first amount you put in. You have to manually add the other amounts every time.
Reasons for Choosing RUN Powered by ADP
We switched because we decided that we didn't want to be a part of their employee base. And the cost of their 401K plan was very expensive.
Reasons for Switching to RUN Powered by ADP
They came in at an inexpensive rate and we could choice to just get the portion to run payroll.
Response from

ADP

Roxanne,

We thank you for your review of RUN Powered by ADP? and couldn't be happier to hear that our product delivers for you.

Adding value through our services and giving you time back into your day through our products is truly what we strive for and we are pleased to hear that has been the experience for you.

-Your RUN Powered by ADP? Team

Replied 24/05/2021