About RUN Powered by ADP
The RUN Powered by ADP® (RUN) solution is designed to make your small business payroll quick and easy. With a streamlined process and powerful technology, you'll complete payroll in no time. Choose from basic payroll to a full suite of HR tools and services, get what you need, when you need it. Payroll Features: - Process payroll at your desk or on the move, during business hours or in the middle of the night. - Taxes are calculated, deducted and paid automatically. - Have quarterly/annual reports submitted automatically. - Keep ahead of state and federal tax laws and HR regulations with automatic updates covering all 50 states. - Integrate time tracking with payroll. - Always have peace of mind with 24/7 support from certified payroll experts. Human Resources Features: - Get answers to your HR questions through the HR Helpdesk — trained professionals are ready to assist. - Employee handbook wizard helps you create a complete, professional-quality handbook (based on state and federal employment laws) in a few simple steps. - Post open positions to over 100 of the web's leading job boards with one click via ZipRecruiter®. - Give your people an edge with a welcoming employee onboarding experience and a market-leading app. ADP, the ADP logo RUN Powered by ADP and Always Designing for People are trademarks of ADP, Inc. All other marks are the property of their respective owners. Copyright© 2022 ADP, Inc. All rights reserved.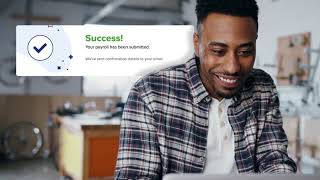 RUN Powered by ADP pricing
RUN Powered by ADP does not have a free version but does offer a free trial.
Starting Price:
Not provided by vendor
Pricing Details:
Free demo on demand.
Alternatives to RUN Powered by ADP
RUN Powered by ADP Reviews
Industry: Consumer Services
Company size: 201-500 Employees
Used

Weekly

for

1+ year

Review Source
---
Powerful Enough for Large Companies
Paying employees weekly or biweekly has been simplified.
Pros
I've used a few payroll companies during my time but ADP always seems to be the most dependable and reliable.
Cons
With convenience is going to come cost. However, the newer level additions have made programs more customizable and tailored to individual business owners.
Response from

ADP

Jeremy,

How wonderful to hear that both our top notch RUN? Service Team and our powerful payroll engine provide you with features tailored to YOU. We appreciate you entrusting us with your partnership on your human capital management needs.

-Your RUN? Service Team

Replied 24/08/2020
Industry: Nonprofit Organization Management
Company size: 11-50 Employees
Used

Weekly

for

2+ years

Review Source
---
Doing payroll in ADP in VERY easy!
Since I didn't do payroll before I started working at my current position, I feel that it is fairly easy to use. If I can learn to use it, anyone can.
Pros
I like the ease of running all of the reports and that most of the ones you need are listed as standard reports. They also prepared PPP loan reports as standard reports to make your life easier.
Cons
I don't like that when you have to divide salary employees into different accounts that it only keeps the first amount you put in. You have to manually add the other amounts every time.
Reasons for Choosing RUN Powered by ADP
We switched because we decided that we didn't want to be a part of their employee base. And the cost of their 401K plan was very expensive.
Reasons for Switching to RUN Powered by ADP
They came in at an inexpensive rate and we could choice to just get the portion to run payroll.
Response from

ADP

Roxanne,

We thank you for your review of RUN Powered by ADP? and couldn't be happier to hear that our product delivers for you.

Adding value through our services and giving you time back into your day through our products is truly what we strive for and we are pleased to hear that has been the experience for you.

-Your RUN Powered by ADP? Team

Replied 24/05/2021
Industry: Industrial Automation
Company size: 11-50 Employees
Used

Weekly

for

1-5 months

Review Source
---
User Friendly and Time Saver
We have had an absolutely wonderful experience with ADP Run. The set up was easy and they walked us through every step getting started. Their help functions are awesome and always help me with any questions quickly and efficiently. I love how user friendly their portal is and the employee portal is a great help for all of our employees to track their weekly pay.
Pros
The portal is so user friendly and the online chat function is great and easy to get help
Cons
I have had no problems with this program.
Response from

ADP

Samantha,

Thank you for your review of RUN Powered by ADP?.

We love hearing that our RUN Powered by ADP? is easy and intuitive for you!

We appreciate your feedback and as always we continue to strive to add value to your organization and to add time back into your day through our products and services.

- Your RUN Powered by ADP? Team

Replied 16/05/2022
Industry: Accounting
Company size: 2-10 Employees
Used

Weekly

for

2+ years

Review Source
---
Stale product, but flexible payroll processing
It is a competent system as long as you only need to access it from a desktop browser. The pricing is "OK" for wholesale clients with more than 5 employees.
Pros
It is very easy to make on the fly adjustments to paychecks, such as overriding the amount of withholding, recording an advance repayment, etc.
Overall the system is easy to use.
The payroll for my accounting firm is free, which is appreciated.
Cons
In 2022 one STILL cannot access the Run Oayroll website from a mobile phone. This is inexcusable and something I have been asking them to correct for more than 15 years. The site automatically redirects to the mobile app, which still, after 15 years, can't be used for wholesale accounts like mine. It is beyond aggravating.
Alternatives Considered
Gusto
Reasons for Switching to RUN Powered by ADP
Gusto makes it nearly impossible to change paychecks on the fly.
Response from

ADP

Russell,

We thank you for your feedback of RUN Powered by ADP® and are glad to hear you find ease of use and flexibility with your payroll.

Your feedback regarding mobile access has been passed along to our Product Team for review.

We value your partnership on your payroll and HCM needs.

-Your RUN Powered by ADP Team

Replied 09/06/2022
Industry: Automotive
Company size: 11-50 Employees
Used

Daily

for

6-12 months

Review Source
---
Great software
My overall experience with ADP RUN was phenomenal, not only because I loved the user-friendly site that made my life as the administrator so much easier, but the customer service I received was top-notch! I had my own personal representative every step of the way. Any time I needed anything and reached out whether it was via email, text, or phone I would get an immediate response. I loved RUN so much that I made multiple referrals to them. Did you know that you can earn gift cards that you can use anywhere when you refer someone who signs up with ADP?! And each time you refer another person/business the amount of the gift card increases!!
Pros
What I like most about the ADP RUN software is how user-friendly it is. You can literally be a first-time user with no instruction at all and successfully execute any task. The way the site is laid out makes it very easy to find what you're looking for. If you're not 100% sure what it is that you need but you have an idea you can even type a keyword into the search and all of the options associated with that word will pop up and trust me, you'll answer will be there!
Cons
The thing that I liked least about ADP Software was the GPS tracking feature. It does offer a feature that will show you the location of the employee when they clock in and out but that's it. For my business I really needed more out of this feature like geo-fencing for each job location and for me to be able to get an alert if the employee clocked in/out outside of the job location. ADP RUN does not offer those additional features.
Reasons for Choosing RUN Powered by ADP
With Heartland Payroll I received only payroll processing and that's it. Sure, it was extremely inexpensive, but I got no other support from them. After I switched to ADP RUN I found out that there were so many things that I wasn't doing for my company that I should've been. Because of the lack of guidance from Heartland I was truly missing out.
Reasons for Switching to RUN Powered by ADP
What made me choose ADP RUN over other payroll processing providers was the customer service I would receive for my money (which isn't expensive at all) as opposed to paying close to nothing for a payroll service that gave me no benefits whatsoever.
Response from

ADP

Melinda,

Thank you for taking the time to post this review of RUN Powered by ADP?.

How wonderful to hear that RUN? provides you with the information and access you require at your fingertips, empowering you to focus on your business!

We appreciate your valuable insights!

-Your RUN Powered by ADP? Team

Replied 17/03/2022