About QuickBooks Desktop Pro
QuickBooks Pro helps to automate the billing and invoicing process and work order management from a single reconciliation window. With 'Bank Account Reconciliation' feature, users can link their bank accounts and define workflows for the accounting activities. This allows users to make automated payments and deposits from their linked bank account and also manage the employee payrolls via a single application.
What is QuickBooks Desktop Pro?
QuickBooks Desktop Pro is a comprehensive accounting solution that offers robust functionalities of a core accounting software application, including account payable & receivable, project accounting, expense management and payroll management, all within a single integrated suite.
How do you use QuickBooks Desktop Pro?
"Quickbooks Desktop Pro is available to be installed both on-premise and in the cloud on Mac and Windows operating systems. Users can sync, link and import data from other integrated applications, such as PayPal, American Express and Square where all transactions are automatically categorized to record monthly expenses and earnings.
Who uses QuickBooks Desktop Pro?
Quickbooks Desktop Pro is used by small and mid-sized businesses interested in internal and client facing accounting.
How much does QuickBooks Desktop Pro cost?
Quickbooks Desktop Pro offers 3 pricing plans to cater to business needs. The plans are billed on a one time yearly rate per number of users with a maximum of 5 users.The lowest plan, Pro Plus 2021 is priced at $199.00 for one user with available options to purchase payroll add ons. The Pro Plus 2021 + Payroll is priced at $599.00 for one user that comes with enhanced payroll features such as direct deposit management, tax calculations, and live support.The Enterprise 21.0 plan is intended for larger businesses and is priced at $1,147.50 for one user.
Does QuickBooks Desktop Pro have an app?
Quickbooks Desktop Pro has an app available on both IOS and Android devices.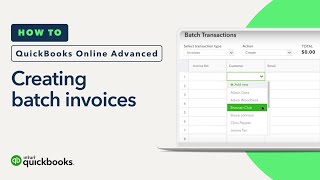 QuickBooks Desktop Pro pricing
QuickBooks Desktop Pro does not have a free version but does offer a free trial. QuickBooks Desktop Pro paid version starts at US$7.50.
Alternatives to QuickBooks Desktop Pro
QuickBooks Desktop Pro Reviews
Industry: E-Learning
Company size: 2-10 Employees
Used

Daily

for

2+ years

Review Source
---
Highest Effective Accounting Software!
I've been utilizing this software for a while now. The best accounting software comes from facts. It offers all the features required for routine accounting work. But it does need some guidance and practice. If an accountant starts with the right skills for using the software, he won't need any other alternatives.
Pros
It is widely utilized on a large scale. Customers are at ease utilizing it. It gives flawless data reporting and synchronizes with other platforms and software. This makes all accounting tasks simple. The wonderful thing is that it advances daily.
Cons
The cost is the only negative aspect. Undoubtedly, it is a worthwhile investment, but less privileged users would benefit much from flexible planning.
Industry: Construction
Company size: 11-50 Employees
Used

Daily

for

2+ years

Review Source
---
A good accounting program for beginners and advanced users
I think QB Desktop Pro is good for beginners as well as those who have a little experience. You can use what features you need and ignore the rest. It's easy to find answers to your questions if you have questions. Plus it really is pretty much a standard in accounting software.
Pros
I think what I love the most is the customer service. I am a self-taught bookkeeper so I learn as I go. This was VERY easy to use from the beginning. As time has gone by, if I need to do something that I've done before, I can do a search on-line and most of this get an answer that steers me in the right direction. If I still can't figure it out, I talk to customer support and they are very good at walking you through your problem. Let's face it - things happen! They are always there with no exception within just a couple of minutes.
Cons
For the most part, QB does a decent job with all aspects of the software. I did have a hard time understanding that deposits needed to go through the "receive payments". I had a pretty good mess at first. But I don't blame that onto QB. It was just one aspect of accounting that I didn't understand at first. I know Intuit is trying to push everyone to QB online but I'm not comfortable with it myself. Last I checked, you weren't allowed to make a copy of your file and store it on your computer. I realize Intuit thinks all that information is stored safe in the cloud but I can think of a million scenarios where that information could be lost or stolen. I refuse to allow myself to believe all will be well just because they say it will be.
Industry: Health, Wellness & Fitness
Company size: Self Employed
Used

Weekly

for

2+ years

Review Source
---
Very disappointed
I need business software for calculating what I owe for sales, state and federal taxes, as well as proof of income when applying for credit/loans. QuickBooks makes it very hard to do this in my industry.
Pros
QuickBooks is used by many people/companies, so interfacing with consultants is easier. Otgerwise, I am extremely dissatisfied.
Cons
Entering simple receivables and parables is hard and takes so many steps. I'd like to just type in what was received or spent, where it fits in the chart if accounts, and move on. This is impossible. The new pricing structure put in place 3 years ago increased my yearly cost by 400%. I don't use most of the services, just general ledger -- tracking what comes in and what goes out. I've never been happy with the software, but am now extremely dissatisfied. Looking for other options.
Industry: Retail
Company size: Self Employed
Used

Daily

for

2+ years

Review Source
---
Program is Great - Support not so Great
I enjoy using Quickbooks, but feel that the availability of a good alternative accounting program would make Intuit step up to the plate and improve their support after the sale. I feel that Quickbooks stands out as the leader and they really don't have any good competition.
Pros
Very easy to use. Very versatile reporting. Offers several different ways to navigate the program
Cons
The program is expensive and getting more expensive with every new release. Now Quickbooks has gone to being subscription based, so you will have to buy a new subscription every year. I used to just upgrade every 3 years or so. Support is outsourced to the Philippines making communication with the agent very annoying. Quickbooks acts like if you have to call support, it is because you are not smart enough to use the program. Support is expensive after a short introductory period.
Reasons for Switching to QuickBooks Desktop Pro
Due to being in a rural setting without super good internet, having everything stored on your own computer makes using the program much quicker.
Industry: Wholesale
Company size: 2-10 Employees
Used

Daily

for

2+ years

Review Source
---
Quickbooks user for years, hard to find a replacement
We have used Quickbooks for many years, it has its issues but has worked ok for us. We will have to find a desktop software to replace QB soon however. Even if it does not work as easily as QB it will be better to keep all our data inhouse and secure on our own systems.
Pros
Once you get used to it, it is fairly easy to use, although some features you expect software to have are either non-existent or you must pay extra for.
Cons
Everything that you would think is standard is an extra cost such as sending email invoices, POs, etc. We will discontinue our use of Quickbooks soon as they are forcing everyone to use an online "subscription" model in the near future. We have zero intention of allowing our data to be saved on an outside server someplace, where we cannot control 100% what happens to our data. (regardless of what we are told, hacking happens to all large businesses such as Intuit all the time.
Integrations with anything is difficult to achieve, such as trying to import orders from an online website such as Amazon, Shopify etc are very difficult without hiring outside help.