About Google Cloud Platform
Featuring G-Suite and GCP, Google Cloud is a platform that provides a reliable and easy-to-use set of solutions that can be used to tackle the toughest challenges in any type of industry. It provides secure storage options, integrated data analytics products and powerful computation options. With its G-Suite platform, users can establish team chats and collaborate on projects through productivity tools like Google Docs, Hangouts, Calendar and Drive. Also, G-Suite provides customization options for Gmail accounts of users. GCP data centers all around the globe consist of physical assets which include computers, hard drives and other virtual machines that help smooth distribution of resources, which provides redundancy in case of any failure or latency reduction. Providing Global, regional and zonal resources, GCP has managed to bring people into a serverless environment which has eliminated the need for any infrastructure. The AppEngine on GCP helps scale the system to automatically provide the required resources. Any updates and other activities like app hosting and monitoring are taken care of. With a graphical user interface, Google has put the world on a single platform for users to carry out operations with utmost accuracy.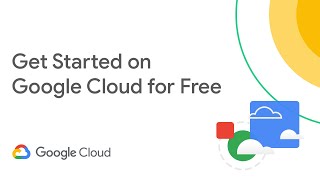 Google Cloud Platform pricing
Google Cloud Platform has a free version and offers a free trial.
Alternatives to Google Cloud Platform
Google Cloud Platform Reviews
Industry: Health, Wellness & Fitness
Company size: Self Employed
Used

Daily

for

2+ years

Review Source
---
Google Cloud is hassle free and easy peasy!
Super easy and hassle free. I don't worry about losing my information and I don't worry about poor security.
Pros
Automatic backup. Secure log-in. I have the paid HIPAA version and enjoy peace of mind knowing my information and my client's information is safe.
Cons
I don't know of any features that are missing or not occurring. The Google Cloud is a great product.
Reasons for Choosing Google Cloud Platform
My external hard drive did not automatically back up my information. When I got hacked, I lost everything!
Reasons for Switching to Google Cloud Platform
I didn't - I actually have both Dropbox and Google Cloud. I have Dropbox Business because I have to do some things in Microsoft and I don't want to have to upload them into the Google Cloud.
Industry: Telecommunications
Company size: 10,000+ Employees
Used

Daily

for

1+ year

Review Source
---
Enhanced AI and K8 features facilitate the development of the latest applications
All data processing can be completed by accessing the cloud platform from a web browser. The ability to work seamlessly with Google Earth Engine. Even if you do not have a high-specification machine at hand, you can perform various data processing you want by operating the cloud from your browser. Because you can directly run analysis algorithms, such as machine learning, linking with various Earth Engine data. By using GKE, we no longer needed to operate our Kubernetes cluster and could now focus on application development. As a result, we were able to concentrate on developing services that could deliver more value, contributing to the speed and quality of application releases.
Pros
I think the Kubernetes cloud service is very easy to use, partly because it is provided by Google, which developed Kubernetes. We also have a full range of AI services, and by combining them with Google AI, we can offer AI services seamlessly, which helps improve the added value of our services.
Cons
The web browser interface is constantly changing. When the system is updated, it also changes the menu display, etc., so it can be a bit confusing. There is no problem with the data processing itself, but sometimes the response at the first stage of access from the browser seems a bit slow.
Reasons for Choosing Google Cloud Platform
Problems, specific effects, and various functions have been solved, and it has become possible to perform complex analyses in conjunction with Google Earth Engine. It became possible to proceed with the analysis without worrying about the specifications of the machine in question.
Reasons for Switching to Google Cloud Platform
Since it is relatively inexpensive and can be accessed by many people, it has lessened the need to prepare a local environment at a cost. Since a large amount of data can be analyzed using cloud computing resources, it is expensive, but considering time and resources, it seems reasonable.
Industry: Food & Beverages
Company size: 5,001-10,000 Employees
Used

Monthly

for

2+ years

Review Source
---
Robust clickstream data storage and analysis tool
My overall experience with Google Cloud Platform has been satisfactory. I have been able to work with IT to import marketing campaigns data from multiple sources and store them for querying by analysts in my team. Due to scalability and stability of databases in GCP, I can keep moving more marketing data without worrying about slowing down the databases or crashing them. So, all analytics pulled using this imported data can populate a dashboard and keep it updated with fresh insights. Which helps in driving higher ROI.
Pros
My marketing team uses Google Cloud Platform to collect Google Analytics clickstream data and marry it with structured data from other sources. I analyze that correlated dataset using SQL queries. Some benefits I see off using GCP: I can access data online using a Google email address which I already use for other Google tools. I can export the data extract using Google Sheets and store it in Google Drive. I can import additional data by setting up a daily feed from Google Analytics. So, I get the benefits of a relational database with ability to scale using Google servers.
Cons
Google Cloud Platform is great for importing datasets from Google Analytics and other Google suite tools. But from tools which are not in the Google eco system, it involves heavy lift from ETL developers or architects. Additionally, GCP Bigquery tool has a limit on the volume of queries an analyst can run. Once that limit or cap is crossed, companies have to pay extra. So, using the LIMIT command in SQL becomes critical to limit the numbers of rows. Also, there is a challenge of legacy SQL vs. current version because they use different syntax.
Industry: Media Production
Company size: 1,001-5,000 Employees
Used

Daily

for

1+ year

Review Source
---
GCP Review
Overall migration experience is very bad , but new versions made it easier. Other than that GCP monitoring tool is not that much user friendly , the guys with limited knowledge about cloud are suffering to get metrics or monitoring details. For example : to check the GCP Bucket growth , it's not a direct thing to check. We need to query it to get the info.
Pros
Ease of use. I like the most as a admin when compared to other cloud providers the spec can be customizable & the new cpu type N2d which gives better performance with less price. Easy to deploy vm's.
Cons
Oh! The dislike which comes to my mind is the Migration tool. google's M4ce migration engine version 4 is very difficult to setup , such a complex setup. One good relief is M4ce version 5 which supports migration from vmware which setup is so simple & i have migrated workloads easily. But struggled a lot with version 4.
Reasons for Choosing Google Cloud Platform
Obviously cost is the only factor.
Reasons for Switching to Google Cloud Platform
Compared to AWS , the price is lesser & have almost all required features & some are exceptional like AI/ML.
Industry: Logistics & Supply Chain
Company size: 201-500 Employees
Used

Weekly

for

2+ years

Review Source
---
Comprehensive and easy-to-use cloud platform overall
Overall, we've had a great experience using Google Cloud Platform as a complement to our existing infrastructure. Gradually, we're seeing more and more use cases for the services available in GCP.
Pros
Common services like VMs, databases, cloud storage are comparable across cloud providers. What I like most about Google Cloud Platform is the intuitive user interface in Cloud Console. It's a lot easier to use and takes out the complexity in managing our cloud infrastructure.
Cons
I don't really have anything I dislike about Google Cloud Platform.
Reasons for Choosing Google Cloud Platform
Some services we need aren't available in AWS.
Reasons for Switching to Google Cloud Platform
We got a generous free trial credits from GCP and liked the services we tried out.