About Google Cloud
Featuring G-Suite and GCP, Google Cloud is a platform that provides a reliable and easy-to-use set of solutions that can be used to tackle the toughest challenges in any type of industry. It provides secure storage options, integrated data analytics products and powerful computation options. With its G-Suite platform, users can establish team chats and collaborate on projects through productivity tools like Google Docs, Hangouts, Calendar and Drive. Also, G-Suite provides customization options for Gmail accounts of users. GCP data centers all around the globe consist of physical assets which include computers, hard drives and other virtual machines that help smooth distribution of resources, which provides redundancy in case of any failure or latency reduction. Providing Global, regional and zonal resources, GCP has managed to bring people into a serverless environment which has eliminated the need for any infrastructure. The AppEngine on GCP helps scale the system to automatically provide the required resources. Any updates and other activities like app hosting and monitoring are taken care of. With a graphical user interface, Google has put the world on a single platform for users to carry out operations with utmost accuracy.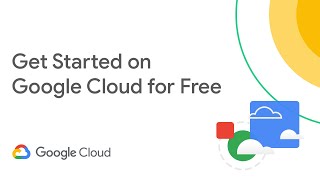 Google Cloud has a free version and offers a free trial.
Alternatives to Google Cloud
Industry: Information Technology & Services
Company size: 201–500 Employees
Used

Daily

for

2+ years

Review Source
---
Best Cloud Server Storage Facilities
This is the Fastest Cloud Platform for launching your Database. The integrations are dynamic and Google Cloud Servers will guild your database into success. You can integrate many softwares that help build your business.
Pros
I used Googl Cloud To Launch My backend software (database) for my Business Website and the integration resulted to the most successful profits I've ever seen in my business history. They offer a wide range of Cloud computing and offer about $300 credit for building this system.
Cons
You have to be willing to put in the maximal time and effort to make good business profit. Its hardwork and you have to adapt to the Cloud environment. At the end of the day I'm not complaining I prefer Google Cloud Server when it comes to Cloud Computing , you just have to be ready to work smart and hard.
Reasons for Choosing Google Cloud
Blue Host started becoming too expensive.
Reasons for Switching to Google Cloud
Google Cloud has Cloud Computing features, major difference.
Industry: Oil & Energy
Company size: 2–10 Employees
Used

Daily

for

6-12 months

Review Source
---
What Sets Google Cloud Apart From Other Cloud Providers
Nevertheless and in my humble opinion, Google Cloud remains a leading option for businesses looking to harness the power of cloud computing and data-driven insights.
Pros
Google Cloud offers a wide range of benefits for businesses of all sizes and industries, including scalability, security, high-performance infrastructure, and advanced machine learning capabilities. It also offers a user-friendly interface and cost-effective pricing models. What ultimately sets Google Cloud apart from other cloud providers is its exceptional robust machine learning capabilities and emphasis on data analytics. It offers powerful tools for data analysis and processing, including its popular BigQuery service. It also offers AI and ML-powered solutions for a variety of use cases, from image recognition to natural language processing.
Cons
Some potential drawbacks include limited integration with certain applications and services, as well as a steep learning curve for some users. A few users have also reported challenges with integration and customization, particularly for niche or legacy applications. Additionally, some businesses may prefer other cloud providers due to brand familiarity or industry-specific requirements.
Industry: Apparel & Fashion
Company size: 2–10 Employees
Used

Monthly

for

Free Trial

Review Source
---
Robust Data Storage and Analytics
Google Cloud Platform has helped us solve our key business challenge of data centralization, scalability and analysis across multiple tools. Using GCP, we have been able to store millions of rows of data from multiple sources in one central database and create custom models on top of the data lake. One example: we were able to build Google Analytics data model which correlates clicks to cases in BigQuery, so we could correlate to post purchase transactional and customer data. If more support is provided by Google on building these kinds of custom models, GCP could drive higher ROI for large corporations.
Pros
Google Cloud Platform has enabled our IT team to store terabytes of marketing, financial and human resources data in relational databases. So, it can be easily accessed by analysts and developers who know SQL using tools such as BigQuery, Data Studio and AppSheet. GCP is easy to learn and is supported by extensive documentation available for free on Google sites such as cloud.google.com. Public datasets such as Bitcoin cryptocurrency can be analyzed and visualized easily using integration between BigQuery and Data Studio. Pre-built BigQuery machine learning models give analysts and data scientists a head start on predicting or forecasting future customer behavior, sales, etc. based on historical data. Connected Sheets allows analysis of millions of rows of data without knowing SQL, using Pivot charts and through seamless integration between BigQuery and Google Sheets.
Cons
Google Cloud Platform works great with Google products such as Google Drive, BigQuery and Data Studio. But is not that efficient when it comes to non-Google analyst tools such as Excel or Word. BigQuery interface is not very intuitive and involves multiple layers of access which causes confusion for administrators. Data Studio works fine for basic clickstream and transactional reporting but lacks statistical or scientific analytical capabilities. AppSheet plug-in for GCP can be used by developers to build apps using data but is costly for small businesses.
Industry: Computer Software
Company size: 201–500 Employees
Used

Daily

for

2+ years

Review Source
---
An Effective Storage Platform
It is a phenomenal experience and I wish they reduce the price, it is great and extremely convenient loving it.
Pros
It is easy to access and has all the essential things for an company to function and helps a lot during work days. That includes cloud storage, good options(accessibility) and convenient and easy to handle.
Cons
It is expensive and cost's bit(5$-10$) higher than other software's in the market, but preferred as Google is an highly secured platform.
Reasons for Switching to Google Cloud
It is highly secured and protected by more firewalls, and easy to access.
Industry: Furniture
Company size: 501–1,000 Employees
Used

Daily

for

2+ years

Review Source
---
Review of Google Cloud
My overall experience with Google Cloud has been positive, as it offered a robust and feature-rich cloud computing platform that facilitated efficient deployment and management of applications and services.
Pros
I liked the extensive range of services and tools offered by Google Cloud, which provided comprehensive solutions for various business needs. Additionally, the scalability and reliability of their infrastructure greatly impressed me, ensuring smooth operations and optimal performance.
Cons
One aspect I found challenging was the complexity of navigating and configuring certain features within the Google Cloud platform. Although they provided extensive documentation and resources, it required some time and effort to fully understand and utilize certain functionalities.