About Google Cloud
Featuring G-Suite and GCP, Google Cloud is a platform that provides a reliable and easy-to-use set of solutions that can be used to tackle the toughest challenges in any type of industry. It provides secure storage options, integrated data analytics products and powerful computation options. With its G-Suite platform, users can establish team chats and collaborate on projects through productivity tools like Google Docs, Hangouts, Calendar and Drive. Also, G-Suite provides customization options for Gmail accounts of users. GCP data centers all around the globe consist of physical assets which include computers, hard drives and other virtual machines that help smooth distribution of resources, which provides redundancy in case of any failure or latency reduction. Providing Global, regional and zonal resources, GCP has managed to bring people into a serverless environment which has eliminated the need for any infrastructure. The AppEngine on GCP helps scale the system to automatically provide the required resources. Any updates and other activities like app hosting and monitoring are taken care of. With a graphical user interface, Google has put the world on a single platform for users to carry out operations with utmost accuracy.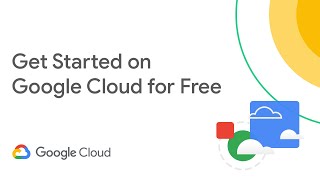 Google Cloud has a free version and offers a free trial.
Alternatives to Google Cloud
Industry: Information Technology & Services
Company size: 201–500 Employees
Used

Daily

for

2+ years

Review Source
---
Best Cloud Server Storage Facilities
This is the Fastest Cloud Platform for launching your Database. The integrations are dynamic and Google Cloud Servers will guild your database into success. You can integrate many softwares that help build your business.
Pros
I used Googl Cloud To Launch My backend software (database) for my Business Website and the integration resulted to the most successful profits I've ever seen in my business history. They offer a wide range of Cloud computing and offer about $300 credit for building this system.
Cons
You have to be willing to put in the maximal time and effort to make good business profit. Its hardwork and you have to adapt to the Cloud environment. At the end of the day I'm not complaining I prefer Google Cloud Server when it comes to Cloud Computing , you just have to be ready to work smart and hard.
Reasons for Choosing Google Cloud
Blue Host started becoming too expensive.
Reasons for Switching to Google Cloud
Google Cloud has Cloud Computing features, major difference.
Industry: Arts & Crafts
Company size: Self Employed
Used

Daily

for

1+ year

Review Source
---
Google Cloud Review
Overall it's quite convenient to use and easy to manage for someone as myself that likes storing most of my data and files in the cloud to free up my storage.
Pros
liked Google Cloud's wide selection of products and services, which gave complete solutions for a variety of company demands. Furthermore, I was quite impressed with their infrastructure's scalability and dependability, which guarantee efficient operations and top performance.
Cons
Sometimes it's doesn't recognize my account Soo I'm forced to change my password but I eventually access it.
Industry: Food & Beverages
Company size: 5,001–10,000 Employees
Used

Monthly

for

2+ years

Review Source
---
Robust clickstream data storage and analysis tool
My overall experience with Google Cloud Platform has been satisfactory. I have been able to work with IT to import marketing campaigns data from multiple sources and store them for querying by analysts in my team. Due to scalability and stability of databases in GCP, I can keep moving more marketing data without worrying about slowing down the databases or crashing them. So, all analytics pulled using this imported data can populate a dashboard and keep it updated with fresh insights. Which helps in driving higher ROI.
Pros
My marketing team uses Google Cloud Platform to collect Google Analytics clickstream data and marry it with structured data from other sources. I analyze that correlated dataset using SQL queries. Some benefits I see off using GCP: I can access data online using a Google email address which I already use for other Google tools. I can export the data extract using Google Sheets and store it in Google Drive. I can import additional data by setting up a daily feed from Google Analytics. So, I get the benefits of a relational database with ability to scale using Google servers.
Cons
Google Cloud Platform is great for importing datasets from Google Analytics and other Google suite tools. But from tools which are not in the Google eco system, it involves heavy lift from ETL developers or architects. Additionally, GCP Bigquery tool has a limit on the volume of queries an analyst can run. Once that limit or cap is crossed, companies have to pay extra. So, using the LIMIT command in SQL becomes critical to limit the numbers of rows. Also, there is a challenge of legacy SQL vs. current version because they use different syntax.
Industry: Information Technology & Services
Company size: 11–50 Employees
Used

Daily

for

2+ years

Review Source
---
The Powerhouse of Cloud Computing
My overall experience with Google Cloud has been overwhelmingly positive. The platform's vast array of services and tools has empowered our organization to harness the full potential of cloud computing. The scalability and flexibility provided have allowed us to seamlessly adapt to our changing needs. The robust security measures instilled confidence in the protection of our data. While the learning curve and occasional performance issues posed minor challenges, the overall reliability, performance, and feature-rich environment of Google Cloud have made it our preferred choice for cloud computing solutions.
Pros
Google Cloud left an indelible mark on me with its outstanding features and capabilities. The scalability and flexibility it offered were unparalleled, allowing us to effortlessly adjust resources based on our evolving needs. The robust security measures implemented by Google ensured our data remained protected and gave us peace of mind. The wide array of services and tools available within the platform empowered us to tackle complex tasks with ease. The seamless integration with other Google products facilitated a cohesive workflow. Above all, the reliability and performance of Google Cloud solidified its position as our preferred cloud computing solution.
Cons
While Google Cloud offers an impressive range of features, there were a few areas that fell short of my expectations. One drawback was the complexity of the platform, which required a significant learning curve to fully grasp and utilize its capabilities. Additionally, the pricing structure felt somewhat convoluted, making it challenging to estimate costs accurately. The customer support, although available, sometimes took longer than desired to address our queries. We also experienced occasional performance issues during peak usage times. Despite these shortcomings, Google Cloud's overall performance and feature set make it a compelling choice for cloud computing needs.
Industry: Design
Company size: Self Employed
Used

Daily

for

2+ years

Review Source
---
One of my best helpers
I use it all the time and I can say that there is nothing to replace it.
Pros
It have many features and it is very helpful in every way. I use it both for my school and business.
Cons
I think it is more than enough. I can't think of a new feature but I bet google will find a way to make it better.