About SocialSchedules
SocialSchedules is a cloud-based employee scheduling solution designed to help small to large businesses in the restaurant, hospitality, retail and other sectors. It allows managers to communicate with field employees through private and group messages and share schedules in case of any changes. Features of SocialSchedules include shift management, budgeting, overtime control, time-off management, conflict resolutions, hourly rates configurations, templates, notifications and access permissions. It comes with candidate matching capabilities, which enables enterprises to match employees with skills and availability required for the shift. Additionally, staff can use swapping functionality to exchange shifts with co-workers, maintaining compliance with state labor laws. SocialSchedules facilitates integration with several third-party applications such as Heartland Payroll, MobileBytes, Clover POS, Square POS and more. Pricing is available on monthly subscriptions and support is extended via live chat, email, documentation and other online measures.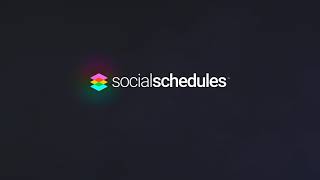 SocialSchedules has a free version and offers a free trial. SocialSchedules paid version starts at US$15.99/month.
Starting Price:
US$15.99/month
Alternatives to SocialSchedules
Industry: Import & Export
Company size: 51-200 Employees
Used

Daily

for

6-12 months

Review Source
---
Work hours programming platform for companies
We are sure that Opensinsin, is on a good path to be a platform that provides a service that amalgams with a vital recuse and is the time to help with the needs of people how to manage their time at work and how to dispose Exchange schedules with coworkers and other virtues that allows the Opensisin platform in our case we within the company are grateful to meet their services and thus be able to organize in an optimal way the most valuable resource that for us the time of our employees and thus have more happy and motivated employees and managers when giving them the ideal tool to have their working hours. it resulted in positive changes for the productive development of the company
Pros
In our successful experience with OpenSimSim, I manage to solve an internal problem in the company and to make an hourly schedule of our employees making its use easy, ease of configuration, the configurations are quite clear. The most practical is that they receive the schedules, they are published on their mobile devices in real time, helping to maintain a reciprocal communication, another very appropriate faculty, because it is free for managers and employees, which gives an additional bonus to this platform, that help
to companies that have workers for a certain time. OpenSimSim gives its users the power to create a program through proven programming templates where they see staff availability and the hours worked are displayed and are more accurate for our workflow, which seeks to achieve and optimize a Correct performance of our employees, which helps managers avoid inconvenience or confusion in relation to the extra overtime so far you have the virtue of visualizing the budget allocated and thus monitor labor costs in real time to keep track of the budget of The company, another useful and pragmatic virtue, is being able to have contact via chat being able to write messages with employees and management, in addition to being able to install a mobile application from smartphones wherever it is, this innovative application allows employees of our company who make purchases and sales of raw materials or product s finished, maintaining a schedule that can be modified by us
Cons
to our experience with OpenSimSim, and the little that could be highlighted as negative or enhance improvements in the characteristics and capabilities of precarious synchronization, which as a constructive criticism can be enriched between the application of the computer and the Smartphone, for the better performance, contact lists must be optimized for use and all personnel, phone numbers and emails can be accessed to be able to exchange shifts with anyone on the contact list, even if they have a different schedule. Currently, the function of exchange and allocation of these hours since what we have seen is that it is available to those who have a clear availability of hours on the platform. Shift change is very important in all lines and departments, since what is sought is that employees are without worries about how to organize their time for better performance since one of the most valuable resources is time for both growth of the company like that of employees and their free time and how to manage it, in terms of organization when printing schedules, everything should be organized from the platform and thus avoid having to go to Excel and place the calendar information of work are better digestible to the understanding of the employees, also organizing by start date and an end date can illustrate how Anasa does it on her platform just to mention as an example and adapt it to the OpenSimSim platform, also look for ways to automate as well as edit the master lists and a
Industry: Food & Beverages
Company size: 11-50 Employees
Used

Daily

for

2+ years

Review Source
---
Easy and very useful scheduling tool
Overall every time I've made suggestions or talk to the staff at opensimsim they have been very helpful and quick to resolve any issues I may have.
Pros
It is very useful and easy to copy and paste schedules instead of having to individually do a schedule every week. And it reduces the amount of time it takes for me to have to do schedules for my team of 20 + employees
Cons
The messaging portion of the app would be more useful if it could be sorted by message. As of right now it is a little cumbersome with the messaging and trying to revert back and look up previous messages to my teams.
Alternatives Considered
Crew
Reasons for Choosing SocialSchedules
Product was too expensive for what it provided and not easy to use.
Reasons for Switching to SocialSchedules
Overall it seemed a lot more simpler to use as I do not want to create any more work than necessary in my already busy day. I'm able to put my time to better use because of the ease that I get from a opensimsim.
Industry: Consumer Goods
Company size: 11-50 Employees
Used

Daily

for

2+ years

Review Source
---
SocialSchedules - You can trust it
Pros
SocialSchedules is easy to read and manage. Our schedules are published every Friday, and we receive a notification as soon as our manager sends it through. I can see my weekly schedule, and I can see a countdown until my next shift is scheduled to start. I can also rotate my screen sideways to see the schedule for the week along with who else is scheduled to work each day. This makes swapping shifts easier if necessary. I can also message my coworkers in the app and receive managerial notifications in the messaging section or in the "Schedule Notes" section on the home page, which is flagged with a red dot if there is a note that needs to be read. Submitting time off requests is a piece of cake, truly. There is even a segment to leave a note about why you are requesting off, which comes in handy! Overall, I enjoy this product.
Cons
I do not like how I cannot see my total weekly hours after the initial schedule notification is opened. I must manually count my hours if I want to know my exact weekly total. I also do not like how I cannot see the day of the week I am looking at when requesting time off; it would be more convenient if there were a calendar layout as opposed to manually scrolling to the date, month, and year you need.
Industry: Entertainment
Company size: 10,000+ Employees
Used

Daily

for

1-5 months

Review Source
---
Still Has Flaws
Overall it has been a good experience, I say that because my best friend is a software engineer and I know it takes time to work out the bugs in any application or program. That being said there are still a few things about your app that annoy the crap out of me - like getting woke up at 3AM by notifications; AFTER I've already been scheduled when I have other apps (like GroupMe) that enable me to silence all notifications for one hour; two hours; six hours or twelve hours.
Pros
I like the fact that you guys actually respond to negative reviews and take a proactive approach to fixing the bugs. Also like the fact that with this app I can take my pick of available shifts and get scheduled with one click instead of being on the phone for half an hour (Securitas at Universal Studios). That's half an hour of my life that I'm not going to get back and they're not paying me for that time, it's bad enough that they want to pay minimum wage to people with specialized skills (like operating X-ray machines) but then they expect me to waste half an hour of my life; every single day on the phone trying to get scheduled. Over a period of one week that adds up to three and a half hours of my life that they're not paying me for.
Cons
I didn't like the fact that I still get notifications for shifts that aren't even available any more. I'll see a long list of invitations, go through one by one - and not a single one of them is still available. It seems like once a shift has been filled it should fall off of my notifications so that I don't have to click through every single one of them just to find the ONE (if any at all) that are still available.
I also don't like the fact that after I've already accepted a shift for tomorrow I still keep getting invitation notifications for shifts that are on the same day as the one I just accepted and these notifications will just keeping coming and keep coming and keep coming and there's no way to shut off the notifications - even JUST for the day that I'm already scheduled. And I shouldn't even have to disable notifications; even for specific days - when the app should already know that I'm already scheduled and don't need to be scheduled again. Our bosses even keep telling us "if you're already scheduled then DO NOT accept the newer shift notifications that come in" because apparently there have been people that accepted one shift - then another one came in that was their preferred shift; they accepted that one two and then it creates a scheduling conflict which is neither good for the employee OR the employer.
Industry: Retail
Company size: 11-50 Employees
Used

Daily

for

1+ year

Review Source
---
SocialSchedules
SocialSchedules is a great software to use for setting empolyee schedules.
Pros
SocialSchedules allows you to see your workweek schedule at a quick glance and also allows you to see what coworkers are scheduled the same day you are. There is also a chat feature to allow you to send messages to coworkers.
Cons
The chat feature does not do a great job of notifying when someone has sent you a message. A better notification system would make this software perfect.