About Wrike
Wrike is a cloud-based project management platform for teams of 20+ that is suitable for both large enterprises and SMBs. It supports remote work for various teams. This solution comes with Gantt charts, calendars, workload view for resource management, custom dashboards, and real-time updates. It allows for structuring via folders, projects, and tasks as well as auto-assignment based on task statuses. Wrike for Marketers is a separate product with tailored templates, proofing tools and an Adobe extension. Wrike integrates with a variety of tools including SalesForce, Dropbox, Slack, and Adobe Creative Cloud and offers an open API. Wrike is suitable for marketing, operations, creative, and large to midsize IT teams. The solution is priced per-user and is on a monthly subscription basis.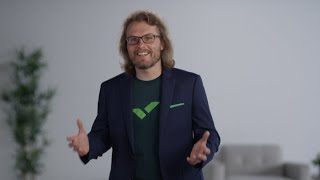 Wrike has a free version and offers a free trial. Wrike paid version starts at US$9.80/month.
Starting Price:
US$9.80/month
Industry: Financial Services
Company size: 51–200 Employees
Used

Daily

for

2+ years

Review Source
---
Wrike Review
Pros
Team BIM channel for discussion and advocacy.Agility on online projects, tasks and team management.Reliable on time management and tracking.Online time approvals.
Cons
Nothing to like least, it is on top since our best.
Industry: Apparel & Fashion
Company size: 2–10 Employees
Used

Daily

for

1-5 months

Review Source
---
Wrike Review: The Pros and Cons of Using This Project Management Solution for Remote Teams
Overall, my experience with Wrike has been highly positive. As a web developer, I've used many project management tools over the years, and I have found that Wrike stands out in terms of its ease of use, comprehensive feature set, and robust collaboration capabilities. I appreciate the platform's flexibility and ability to adapt to my team's unique needs, whether we're managing multiple projects, tracking tasks, or collaborating on documents. The real-time monitoring and reporting features have been especially helpful in keeping everyone on the same page and ensuring that we're meeting project deadlines. Additionally, the customer support team has been highly responsive and helpful whenever I've had questions or encountered issues. Overall, I highly recommend Wrike to any team looking for a powerful, all-in-one project management solution.
Pros
As a web developer who often works with remote teams, I found Wrike's project management solution to be an excellent tool for improving collaboration and productivity. One of the features I liked most about the software was its ability to provide real-time updates on project progress, making it easy to track tasks and deadlines. Additionally, the task management system is very intuitive, making it easy to assign and track tasks across multiple projects. Another feature I found particularly helpful was the ability to communicate with team members within the platform, eliminating the need for multiple tools and reducing the risk of miscommunication. Overall, Wrike has become an essential tool for me and my team, helping us stay organized, focused, and on track towards meeting our project goals.
Cons
While I found Wrike to be an overall helpful project management solution, there were a few areas where I encountered some challenges. One of the main drawbacks I experienced was the initial learning curve when first using the software. The interface can be overwhelming at first, especially if you're not familiar with project management software. However, once I got the hang of it, I found the platform to be very intuitive and user-friendly. Another area of improvement could be the pricing structure, as the cost may be a bit steep for small businesses or startups. Additionally, while the software does offer a lot of features, some users may find that they don't need or use all of them, making it less cost-effective. Despite these minor drawbacks, I still highly recommend Wrike as a valuable tool for remote teams and project management.
Industry: Business Supplies & Equipment
Company size: 51–200 Employees
Used

Daily

for

2+ years

Review Source
---
Constant interruptions, outages, slowness. Membership interruptions, freezing, software...
originally it was very good, late 2022 into 2023 - total mess.
Pros
That i can build my own platform and customizable to my needs
Cons
poor customer service, constant glitches and outages, reps are unhelpful, platform lacks warnings about capacity overages, unreliable, unstable software
Reasons for Switching to Wrike
better reviewing and commenting ability, more customizable.
Industry: Computer Games
Company size: 2–10 Employees
Used

Daily

for

2+ years

Review Source
---
Task Management Made Easy With Wrike
Overall, Wrike is an excellent task management platform that makes it easy to assign tasks, track progress, and communicate with team members. The analytics and reporting features are great for project tracking and the user interface is intuitive and easy to navigate. The only downside is the cost, which can be prohibitive for smaller teams.
Pros
Wrike has been an incredibly helpful tool for managing tasks and projects in our organization. It allows us to assign tasks to team members, track the progress, and easily communicate with each other. The intuitive design and user-friendly interface make it easy to use and navigate. The reporting and analytics are also incredibly useful for tracking project progress.
Cons
While Wrike is a great task management platform, it can be a bit pricey for smaller teams. Additionally, the user interface can be a bit overwhelming at times with all of the features and options available.
Industry: Biotechnology
Company size: 11–50 Employees
Used

Daily

for

2+ years

Review Source
---
My passion for WRIKE
My overall experience with WRIKE has been tremendous, and I am the company cheerleader for WRIKE. My productivity has increased, and so has the productivity of my team, but they often see it as a chore rather than a benefit. We were looking for a system where we did not need a dedicated Project Manager, but we now hired a project manager to manage the system.
Pros
I love the WRIKE interface and look of WRIKE - the ability to link tasks across multiple projects. All the different views and abilities characterize the data. I love that you can use it instead of excel. I really like that outlook emails can become comments to task or task themselves. I
Cons
Most of my colleagues at our small company struggle with WRIKE, I have done at least seven training, and people don't get it as I do, so only a few use it, I even tried lunch and learns. Most of the company resist using the product and looking at timelines. I don't like that I had to figure out the company requirements. I would love to see more flexible request forms. We use it to get vendor quotes; there is no save and return functionality. We would love a way for answers from the Request form to go into a table form without creating custom fields and transferring the data. I even created a personal account, but I am maxed out on data space and have requested someone call me for months.
Reasons for Switching to Wrike
It gave us all the features we thought we needed and provided outstanding training and customer support. We were only nine people at that time.