About Favro
Favro is a project management and collaboration tool with which developers, marketers and executives can plan, track and evolve ideas. Designed to suit the size and needs of any project, Favro allows users to add features and integrations as they need them. Favro offers team boards, scalable backlogs and aggregated reports alongside built-in Kanban and SCRUM support. Projects are broken down into different tasks using Favro's breakdown feature, which allows each task to be monitored individually. The solution has a planning board in which employees can list their tasks and update other team members about task status. The planning board helps users see which projects are being planned versus being executed. Favro's cloud-hosted services are ISO certified and teams can opt into both two-factor authentication and Single Sign-On (SSO) services from Google and Github. The solution is integrated with Google Drive and Dropbox to allow files to get attached to the planning board.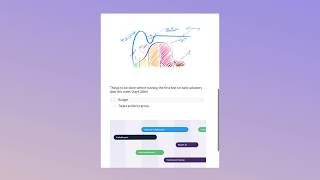 Favro does not have a free version but does offer a free trial. Favro paid version starts at US$10.20/month.
Starting Price:
US$10.20/month
Used

Daily

for

1+ year

Review Source
---
Great tool to manage boards/cards/bugs over weekly sprints.
Easier management of sprints and greater insight into time to complete tasks. ie If cards are spanning multiple boards.
The ability to have more granularity over the control of boards was a huge win over trello. That was the main reason for choosing this product over trello.
Pros
We switched from Trello to Favro because managing bugs/tasks across sprints became time consuming. Being able to easily see boards across multiple sprints was a huge win. Also, the fact that bugs are always visible is great as well.
Cons
My main wish is if there was a way to quickly identify clutter. For example, bugs that have not been touched for 6+ months are probably not bugs or have already been fixed. Maybe have a way to call attention to those cards for deletion.
It would also be awesome if there was some sort of "smart" check to let the user know that a card being added may have already been added. It can waste quite a bit of time when you start looking into a bug that someone else has already fixed because it was added twice.
Company size: 11–50 Employees
Used

Daily

for

6-12 months

Review Source
---
As simple or as complex and you need it to be for light project management. Like Trello on...
Pros
Easy to use, easy to set rules, easy to create and assign tasks.
Once you set the rules and procedures adapted to your processes, it's very easy to use and to keep organized. I recommend spending some time setting up processes and rules: It'll make your project management bulletproof, even when multiple team members collaborate in one board.
It's also very easy to switch from one board to the other and it's easy to differentiate your dashboards from one another.
Integrations are amazing, you can connect with many other third-party software.
Cons
Centralized time tracking is not offered, making project accounting difficult.
Multiple clients or projects might require different ways of working, so I recommend diving into the details of the platform to fully understand it and master it.
It also does not provide Gantt chart or project completion graphs that are so useful. I recommend complementing this platform with other tools for these features.
Integrations are very useful to compensate for these cons.
Industry: Telecommunications
Company size: 11–50 Employees
Used

Daily

for

6-12 months

Review Source
---
Great UI, but lacks depth of functionality
I wouldn't say we had any benefits. We tried it because we liked their other product (Hansoft) which is native, and expected that they would be creating a web-version of what they had or at least something that is feature comparable.
Pros
1. Great UI for KanBan based products
2. Concept of parent child hierarchies that are not limited to 3 or 4 levels (allows us to do great planning). However, this functionality is really tedious to use in the UI, unlike their Hansoft product.
3. Easy to update cards/add comments/add attachments
4. Multiple assignees to cards
5. Tasklist within cards
Cons
1. The parent-child hierarchy is nearly impossible to use due to UI design / usability problems
2. Searching and reporting is completely lacking. I wouldn't even call it mediocre, it's just not there. There is some "filtering" which is absolutely unusable for any large project.
3. No ability to link tasks in any way or mark duplicates.
4. *** NO WAY TO EXPORT DATA *** : BEWARE OF THIS
(I wrote my own export using their API, but lost between 30-50% of the details of each card)
Industry: Design
Company size: Self Employed
Used

Daily

for

1+ year

Review Source
---
Favro Is One To Look Out For!
I have used Favro for project overviews and estimates. It's worked very well and really helps me visualize time spent and time allocated.
Pros
Favro is a very interesting concept that I would not have supported on paper. But, in application, it works exceptionally well. It is a great way of visualizing tasks and seeing how projects are progressing. It fits exactly how I think about projects and works very well.
Cons
I found myself feeling like I was missing something when I first started using Favro. I wish there was a quick tutorial or overview video that wouldn't take all day or multiple parts to get into. Something to get me started.
Industry: Wireless
Company size: 51–200 Employees
Used

Weekly

for

2+ years

Review Source
---
Trello on Steroids
Pros
More powerful project management tool then trello
The fact that you can link cards across different projects
Multiple possibilities to customize and integrate
Cons
We tried to use in a way it was not supposed to be used. After all nuances were aired out - Favro became useful and convenient