About Wix
Wix is a cloud-based landing page solution that helps users create and manage websites. The solution provides multiple templates with video backgrounds, fonts and animation. It allows users to customize the website with their own logo and branding. With the system, users can display images, videos and text in a gallery layout and add zoom-in or fade-in scrolling effects. The Wix code module offers serverless coding that allows users to set up their own database collections, build content websites and add custom forms. Wix allows users to set up an e-commerce portal where users can display products, and manage orders and payments. Pricing is per month and is based on bandwidth and storage provided. Support is provided via a knowledge base and an online forum.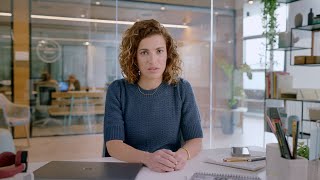 Wix has a free version and does not offer a free trial. Wix paid version starts at US$16.00/month.
Starting Price:
US$16.00/month
Industry: Information Technology & Services
Company size: 2–10 Employees
Used

Monthly

for

2+ years

Review Source
---
The Most Flexible Drag and Drop Website Builder
Wix is an amazing web builder. I can't remember properly but I think I tried building my first website when I was in school with HTML, CSS and I saw their ADs on YouTube and thought about giving Wix a try - and I am very happy that I chose to try Wix. I learned that creating a website was a lot easier than I expected - thanks to Wix. Since then I have been using Wix for my personal projects and client projects and from my experience, Wix is the best visual web builder currently available in the market. Its the editor is without any doubt - the best Drag and Drop Editor as its editing capacities has overtaken every other builder.
Pros
There are many practical templates that we just import and are ready to use - which is the thing that I like most about Wix. There are many builders available now in market with fancy looking templates but most of them aren't practical to use. But the case is different with Wix - the templates are ready to be used - very practical and optimized for mobile devices. This is why I always choose Wix to design websites for clients with small businesses who want to be able to edit details themselves as editing is easy too.
With Wix, an above-average computer user can create a professional-looking website and even average computer user can edit websites. I generally get $14 per month plan which doesn't show ADs and gives more than enough storage for most websites. I guess $14 per month for a website is a pretty good price.
Another thing I like most about Wix is automatic backups which makes sure that we never lose any information.
Cons
As a PageSpeed Optimization specialist - the thing I like least about Wix is its slow loading speed. I don't think we should be expecting a blazing fast website when we use Drag and Drop Website Builder. However, I think Wix is enough for small businesses as they are a lot faster than they used to be and their speed isn't terrible.
Other than that - I can't think of any cons about Wix.
Industry: Arts & Crafts
Company size: Self Employed
Used

Weekly

for

2+ years

Review Source
---
email marketing changes
I like Wix - I am with them since many years and had no problems.
Pros
The website is easy to set up and gives lots of design options
Cons
They changed the email marketing price-line. In the past I could send out 3 campaigns / month - everything was in my premium plan.Trying to send out a campaign today - the first in 2023 - I had to buy a plan for 10$/ month to send 500 emails, which is less than I have subscribers. and so I also can send only one email/month....If I want to send more , I now have to pay $24/month (Actually more if I don't buy for 1 year). I find this to be very greedy.To be able to have my old campaign plan with 3 emails / month I should have bought and ascend plan.... which they now are not connected to anymore.... I have not gotten an email that would have explained this change to me and now I am stuck with this new plan ....Like it or not ..... For big business it might not be a big deal as they send many - but for us small ones , those who don't sell mass produces stuff and just follow up with collectors a couple of time / year this it is expensive .... I don't mind people and companies making good money - But the world has become a greedy place ....
Industry: Internet
Company size: 10,000+ Employees
Used

Monthly

for

2+ years

Review Source
---
Ok when you are in a rush
I used to design a page for.a therapist and was more than enough, easy for them to administrate and check stats. Some limitations when they asked some particular things in the design.
Pros
Is not the best, but yes the easiest and faster. In less than 2 hours you can have your site online, well hosted and working
Cons
Sometimes lack of freedom at the moments to design. Is easy?, yesis versatile?, no is enough? Absolutely
Reasons for Switching to Wix
Easy to creat and delegate the administration of the we
Industry: Nonprofit Organization Management
Company size: 51–200 Employees
Used

Monthly

for

6-12 months

Review Source
---
Wix Review: A User's Perspective on Web Design for Business
Overall Experience: My overall experience with Wix has been positive. As someone with limited web design experience, I found the platform to be intuitive and straightforward to use. The customer support team has also been helpful in resolving any issues or questions that I have had. I appreciate that Wix has provided me with an affordable and accessible way to create a professional-looking website for my business.
Pros
I appreciate the ease of use and versatility of the platform. The drag-and-drop interface makes it simple to create a visually appealing website without requiring any coding knowledge. I also appreciate the vast array of customizable templates available, which allowed me to choose a design that matched the aesthetic of my brand. The ability to add a blog, online store, and booking system are also valuable features that have helped streamline my business operations.
Cons
While the Wix platform is relatively easy to use, there are still some limitations when it comes to customization. For example, I would prefer more control over font sizes and styles, as well as the ability to adjust the spacing between elements. Additionally, the mobile editor can be somewhat finicky, and I have experienced issues with layout inconsistencies between desktop and mobile views.
Industry: Arts & Crafts
Company size: 11–50 Employees
Used

Weekly

for

Free Trial

Review Source
---
Wonders of wix
This application is quite handy when it comes to blogging and keeping track of your statistics. One of its notable features is the user-friendly template it offers, making it a breeze to work with. The interface is designed in a way that simplifies the process of creating and managing blog content, saving you time and effort.However, there are occasional drawbacks that can dampen the overall experience. Occasionally, the app tends to lag when it's in use, causing delays and interruptions. It becomes frustrating when you're in the middle of a task and the application freezes, making it impossible to proceed until it starts responding again. These instances can be disappointing, especially when you're relying on the app for smooth and uninterrupted workflow.Despite these occasional hiccups, the application remains a valuable tool for bloggers and content creators. Its user-friendly interface and handy features outweigh the inconveniences caused by the occasional lag or freezing. By utilizing this app, you can efficiently manage your blog and monitor your statistics, making it easier to track your progress and make necessary adjustments to optimize your content creation efforts.
Pros
It is useful for blogging and checking stats. It has a nice template and it's easy to work with.
Cons
The app sometimes lags when it's in use. It freezes up and it is disappointing.