About Salesforce CPQ & Billing
Salesforce CPQ is part of a software suite designed for small, midsized, and enterprise organizations that are focused on reaching sales goals and streamlining customer support. Salesforce CPQ helps reps and partners configure complex deals, streamline quoting approvals, ensure sales compliance, plus more. It offers proposal and quote generation features, allows image-based product selection, and is accessible on mobile devices. Salesforce also offers solutions for sales management, marketing automation, partner relationship management, customer service, plus more. Pricing for Salesforce CPQ is per user, per month and is billed annually.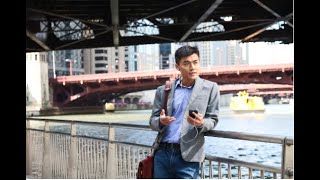 Salesforce CPQ & Billing pricing
Salesforce CPQ & Billing does not have a free version. Salesforce CPQ & Billing paid version starts at US$75.00/month.
Starting Price:
US$75.00/month
Alternatives to Salesforce CPQ & Billing
Salesforce CPQ & Billing Reviews
Industry: Chemicals
Company size: 5,001–10,000 Employees
Used

Weekly

for

6-12 months

Review Source
---
Salesforce CPQ for managing invoicing process
Absolutely delightful - I fully recommend it.
Pros
Salesforce CPQ is absolutely fantastic software to manage the whole invoicing process. The time spent on the invoices management has gone down drastically when using Salesforce CPQ and it is very easy to use. It is used in order to automate Billing and Invoicing, Recurring Payments, Discounts and Order Management. I recommend it to anyone working at the company with complicated invoicing processes. Also the documentation and courses in Trailhead are great!
Cons
The configuration might be quite hard at times, but it is rather because of the fact that the businesses processes are very complex and they are hard to model.
Industry: Consumer Services
Company size: 51–200 Employees
Used

Daily

for

2+ years

Review Source
---
Better for Simpler Pricing Modules
Overall its easy to maintain and allows for native SF features which makes it a great add on for customers already using Sales Cloud.
Pros
Since this is obviously an SF platform- the ease of implementation is great as well as the fact that there is not a huge learning curve- it operates just as other SF objects.
Cons
It can be very complicated to implement a pricing structure if you do not have a "simple" pricing module. We have tried 3 separate times (& used certified experts and contractors) to try and implement our pricing module and it did not work- I will say our pricing structure is much more complicated than it should be but its still been a huge issue.
Industry: Computer Software
Company size: 501–1,000 Employees
Used

Daily

for

1-5 months

Review Source
---
CPQ requires a lot of clicks and is far from intuitive
It streamlines approvals somewhat, and makes for a more standardized quoting system, so I understand the business reasons for switching to it, but from an end user perspective, it has been a huge pain to use.
Pros
The thing I like the most about CPQ is that it allows me to keep multiple quotes attached to one opportunity a lot easier. There are also some great ways to add multiple products and makes that aspect of quoting easier.
Cons
CPQ was recently introduced at my org and it is so cumbersome to work through. It requires a lot of clicks and updating price/making price changes is very difficult. Creating a quote used to take me about 5 minutes and now it takes about 20 depending on the complexity. Maybe I'll get used to it and more familiarized, but it definitely isn't intuitive or efficient.
Industry: Biotechnology
Company size: 11–50 Employees
Used

Daily

for

6-12 months

Review Source
---
Not as easy to integrate as it is made out to be
I need to put this disclaimer in front of what I'm about to write, because it will sound critical. I left the company using CPQ about seven months after we started to integrate it into our SalesForce platform. So, it may have ended up being a success. At the time I left, it was not a success. Not a failure either. Maybe the payback was still coming.
It was sold to us as being a quick, seamless integration that would be easy to get up and running and customized to our business model. It was not that. It is a potentially elegant solution that we wanted to use so we could scale up our selling process and hopefully reduce the sales cycle. There was no evidence that it succeeded in doing that for us.
Pros
I love the concept of starting the quoting process and having that all captured in the CRM database. Also, that it looks and feels like SalesForce so the sales people are not scared off by it immediately.
Cons
The spin-up was very difficult. It did not work as seamlessly as advertised. Ultimately, it required us to rely on a consulting agency that did not show the same level of quality and customer service that one would expect if dealing directly with SalseForce. It turned out to be much more costly than expected to implement this "plug-in."
Industry: Information Technology & Services
Company size: 501–1,000 Employees
Used

Daily

for

2+ years

Review Source
---
Incredible quoting tool cover all our exception cases.
Our product array is huge and our discounts system is complicated, we needed a tool which can handle most of our exception cases. CPQ can leverage most of our requirement.
Pros
It is very easy and user friendly, even if you're new you can grasp easily. We have so many different SKUs, pricing from different product families, various discounts etc all are been taken and we are happy. Multiyear quoting, contracted pricing and others are very simple using CPQ
Cons
Contracted pricing isn't flowing from partner to customer account.
Incremental quote for Multi year deals should be made available with CPQ rather with CPQ plus.