About NetSuite
As the first cloud ERP system, NetSuite helps more than 24,000 customers gain the visibility, control and agility to build and run a successful business. With an integrated system that includes ERP, financials, commerce, inventory management, HR, PSA, supply chain management, CRM and more – NetSuite enables fast-growing businesses across all industries to work more effectively by automating core processes and providing real-time insights into operational and financial performance. NetSuite provides an array of accounting and financial management solutions such as a general ledger, accounts payable, accounts receivable, cash management, project accounting, fixed assets management as well as global financial consolidation, that help expedite daily financial transactions, accelerate the financial close process and ensure compliance. Built-in dashboards and real time reporting, deliver a complete, real-time view of your business's performance, from a consolidated level down to the individual transactions. From pre-revenue startups to small and mid-size businesses, organizations around the world, use NetSuite to grow and easily adapt to change.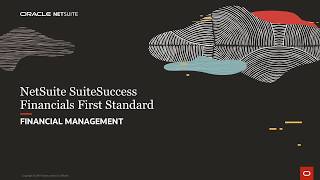 NetSuite does not have a free version. NetSuite paid version starts at US$499.00/month.
Industry: Internet
Company size: 51-200 Employees
Used

Daily

for

2+ years

Review Source
---
Great ERP
Help us at a time we were growing the company, so right now we are more efficient and have real time data because of Netsuite.
Pros
- Very Robust and Fully customizable
- Have an API and so connect with third party and other tools you use internally can be definitely doable.
- Multiple currencies, locations and internationalization help you when you have to access in different subsidiaries
- Have great tools for making reports
The support have been great the last 2 or 3 times I used it.
Cons
- Sometimes tends to be slow, It seems like that was a problem with the implementation but in general it feel slow.
- The UI looks old, but does what you need.
- The documentation is really heavy and sometimes is hard to find things there.
Industry: Wholesale
Company size: 11-50 Employees
Used

Daily

for

2+ years

Review Source
---
Great Value Cloudbased ERP - Best cloud solution on the market
Great experience overall. Time to implement took 6 months, but could have completed in 4. We waited longer to get system configured to meet more of our needs. Have maintained our subscription since 2013 and really like the ease of configuration and always being on the latest version and can take advantage of improvements without added cost for the most part. The business intelligence and reporting is excellent and it is easy to expand the use of the software and add new companies as business grows.
Pros
True cloud based subscription ERP solution, have not had to hire any IT staff, robust business intelligence, highly configurable to meet business needs, always on the latest version at no additional cost, extensive partner network, easy to expand as business grows, multi-company, multi-currency, good CRM capabilities and very reasonable price for what you get (less than cost of one good IT person).
Cons
Not crazy about NetSuite support cost/value. They offer good support, but their costs are much higher than their partners. We shifted our support to their partner network for scripting and reporting needs after a few years. Also, their pricing can be a bit of a challenge, but is reasonable. They eventually want to get everyone to pay their retail subscription price, however, they deeply discount it initially as many companies can't take advantage of or use all that is available to them in their base ERP offering and the more functionality you commit to the deeper the discount, however, they reduce the discount each year to eventually get to retail. Kind of makes sense, because as you expand your use of their software they eventually want you to pay for the full use, but will start out with deep discounts.
Industry: Online Media
Company size: 51-200 Employees
Used

Daily

for

2+ years

Review Source
---
#1 ERP After Evaluating Many
Very positive, I personally hope to only use NetSuite going forward, as the new releases continue to iterate on features and gets better each year.
Pros
I have implemented NetSuite at 2 companies, as well as participated in a redesign. In all cases, the ability to customize to unique business needs, far beyond something like Quickbooks or Microsoft Dynamics, is fantastic. I especially like the ability to connect nearly any software to NetSuite via bundles and APIs. We have integrated most of our softwares such as ADP, Salesforce, Databricks, etc. into NetSuite to form a tight web.
Cons
NetSuite is not particularly intuitive for first-time users, and I have seen many companies implement it incorrectly due to just not understanding what to do. Because it is so highly customizable, this can be a downside for companies that become fatigued by too many decisions and possibilities. A company desiring a complete out-of-the-box ERP may be better served elsewhere.
Industry: Wholesale
Company size: 11-50 Employees
Used

Daily

for

1+ year

Review Source
---
Don't Use NetSuite
Implementation was a nightmare. During Go Live, they lost us tens of thousands of dollars by deleting dozens of sales by accident. Every aspect of it is not user friendly and requires extensive coding knowledge. It is completely the wrong choice for smaller businesses.
Pros
They sold it really well and their sales team was very enthusiastic and engaging.
Cons
It is absolutely a nightmare to implement. It is way too complicated to function well. You need to be a developer to be able to do even the most basic augmentations. You might as well just build your own system from the ground up and save yourself the expensive NetSuite bill. The cost is huge and you can't make adjustments to licenses without long contracts. Despite their claims they don't know anything about integrating with other systems like Shopify via connectors like Celigo or FarApp. The integration team will not help you avoid even common pitfalls. The user interface is, despite their claims, woefully not intuitive or easy to use for average computer savvy individuals. You cannot easily make or adjust print or email templates and their WYSIWYG editor is garbage. The shipping component of it is far less powerful and customizable than many other shipping softwares like ShipStation. Their manufacturing processes are not customizable enough and don't account for realistic manufacturing challenges. You will absolutely end up doing way more steps for not much gain, making it very inefficient to operate. Their "support" is very limited and after you are past your support phase, help is non-existent unless your entire system is down. They are not appropriate at all for small to medium size businesses (despite their claims) and should only be used if you have an entire IT team that could probably just code a custom system for you anyway. Absolutely would not recommend!
Industry: Consumer Goods
Company size: 11-50 Employees
Used

Daily

for

2+ years

Review Source
---
Very good ERP software
This software has helped us more with inventory management more than anything else. We are able to track incoming raw materials all the way thru the system until the final product is shipped to the customer.
Pros
The product is excellent in handling inventory control, AP, AR, reporting, and invoicing. Once you learn the navigation it is a very powerful software to use.
Cons
The CRM part of the software is too cumbersome to use. All our sales reps would stop using it because none of the customer management features would flow.