About 12d Synergy
12d Synergy is a cloud-based solution designed to help engineers, architects and construction professionals automate processes related to project collaboration and document management. Key features include contact management, version control, access controls/permissions, document storage and task management. Teams using 12d Synergy can extract project information from users' mailboxes and store them in a unified database. With email tracking capabilities, the platform allows businesses to locate project data, contact details and media attachments embedded in emails. Additionally, staff members can arrange documents based on custom naming rules, batch routines and simplified searching functionality. 12d Synergy comes with customizable job templates, which enables enterprises to modify workflows, tasks and more, helping automate job creation processes. Using the Layout Editor, teams can import, edit and detect layout attributes for managing CAD drawings and DWG files. The product extends support via documentation, phone and email.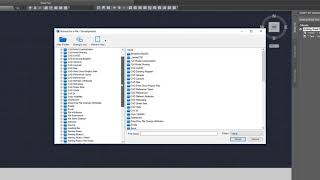 12d Synergy does not have a free version but does offer a free trial.
Alternatives to 12d Synergy
Industry: Civil Engineering
Company size: 51-200 Employees
Used

Daily

for

2+ years

Review Source
---
Synergy for Synergy
Been able to go back to any version of a document without the need to resort to troubling an external IT consultant is a great advantage. Having 12d Model projects managed with 12d Synergy really simplifies things too.
Pros
The simplicity of the interface, yet the features underneath the hood.
Cons
There nothing to really dislike about the software. If something breaks or is not there, the developer is happy to consider the feature or fix the issue.
Industry: Construction
Company size: 5,001-10,000 Employees
Used

Daily

for

2+ years

Review Source
---
Made us mobile!
our workforce is now w truly global. I can work from home or I can work from Fiji
Pros
Enables users work from anywhere, well, anywhere with a web connection.
Works with folders of files.
User friendly and uncluttered interface
manages bandwidth very well.
Puts files in the SAME folder each time
Cons
does not yet have zipped downloads. We move files of several GB (aerial imagery & BIM models) around at times and if users are sloppy with their housekeeping it can hurt colleagues who may be on a very slow web connection - but really this is a user issue and the development team are looking into adding this as a feature
Reasons for Choosing 12d Synergy
Didnt support the kind of database we needed it to
Industry: Civil Engineering
Company size: 11-50 Employees
Used

Daily

for

1-5 months

Review Source
---
12d Synergy review from Dunedin
Version control of files and 12d projects over three separate offices has been improved dramatically. We will utilise further features as we get use to the software over time.
Pros
I find that being able to customise the software to your own specific needs is great. We are fairly new users of 12d Synergy however we have found a lot of improvement in file management, particularly with being able to roll back to a previous version. I also like the mapping feature in V4, and hope that this evolves with the software.
Cons
I personally find some of the menus very tedious and clunky. I have found the amount of bugs in certain versions frustrating, we are always having to update the software. Even then, the updates almost never go straight forward.
One personal thing I hate is that 12d Synergy always opens on the same screen/location and it doesn't set to the screen I close it on. Having to download another program just to force it to open where I want it to is frustrating. Other simple things like having to click on column headers to order the files all the time, there should be a default for this for each user.
Industry: Civil Engineering
Company size: 10,000+ Employees
Used

Daily

for

2+ years

Review Source
---
12d Synergy #1 CDE
We (our team) love what 12d synergy has done for our data management issues. Could never go back to using 12d off our server, 12d synergy all the way..
Pros
Better management of our data
Team is more productive and efficient
Simple interface/easy to use
helped with flexible working arrangements
Cons
Limited Integration with other software. eg. open roads / Revit
Reasons for Switching to 12d Synergy
The only data management system that can productively manage folders. (12d model data)
Industry: Civil Engineering
Company size: 10,000+ Employees
Used

Daily

for

6-12 months

Review Source
---
12d Synergy on large projects
I have been using 12d Synergy with very large data sets and its speed and stability is excellent. The user interface makes it very clear who has what checked out.
Pros
The ability to manage and collaborate projects designed in 12d Model is not currently possible by any other collaboration package.
It is very smart with synchronising data and minimises how much data you need to transfer. The first time that you open/checkout a file you you have to download the whole file - but subsequent checkins and checkouts, the transfer is extremely quick as 12d Synergy is only up/downloading the changes rather than the whole file.
The ability to check out files/folders and work off line is great for me when I need to work away from an internet connection.
Cons
Having to host the server hardware requires support from the IT department, but in terms of day-to-day use, I have not found any major issues.