About Paycom
Paycom offers user-friendly HR and employee-driven payroll technology to enhance the employee life cycle, in a single software. Paycom drives efficiencies, increases data integrity and gives employees power over their HR information through a self-service app. Employees already manage their timecards, PTO, benefits and more. Now they can own their payroll, which results in improved accuracy, reduced employer liability, increased process oversight and unparalleled employee insight into their pay.
What is Paycom?
Paycom is a human resource and payroll software that provides talent acquisition, talent management, time and labor management and more.
How do I use Paycom?
Paycom helps users automate the entire process of talent acquisition. It includes a fully featured applicant tracking system that automatically posts to online job boards and filters out unqualified candidates. The onboarding process is self-serve, assigning candidates checklists and online forms to be completed. The system automatically finds tax credits and monitors the federal tax code for any updates. The automatic payroll system allows employees to manage their expenses through an intuitive app. Paycom also allows users to conduct background checks and e-verify candidates.
Who uses Paycom?
Paycom is used by CEOs, owners, finance executives, HR managers, IT decision makers, operations executives, and payroll managers.
How much does Paycom cost?
Contact Paycom for pricing details.
Does Paycom have an app?
Paycom has an iOS and Android app, called Beti, for employees to manage their benefits, expenses, and payroll.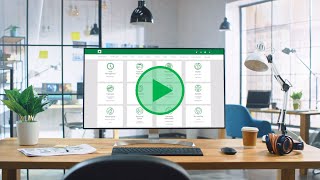 Paycom does not have a free version.
Industry: Information Services
Company size: 51–200 Employees
Used

Daily

for

2+ years

Review Source
---
Human resource management simplified
Paycom is a wonderful tool for small to medium organizations looking for a single system to manage Human Resources related tasks and processes. Employees spend less time managing their time, information, and benefits which results in more productivity. Performance management has become more visible organization-wide
Pros
Performance management is a key feature that allows me to efficiently track and manage my team's performance. Instead of a one-time, resource consuming performance review cycle, Paycom allows me to add notes throughout the year so end-of-year performance reviews become a snap.
We recently implemented Paycom expense which has streamlined submitting and approving team and department expenses. A key feature is the ability to create expense templates for monthly recurring expenses, saving valuable time and energy.
Benefits management simplifies what could be a complex process to research, understand, and enroll in company sponsored benefits. In particular, a single dashboard displays all of your employee benefits making it easy to find what you're looking for and make changes along the way.
Cons
We've recently tapped into Paycom's My Learning module. I'd like to see an investment in content development areas like security and compliance to further leverage Paycom as the main source for employee training.
Paycom's UI design and navigation feels outdated compared to similar software.
Response from

Paycom

Ricky, thank you so much for your positive and detailed review of the partnership between your organization and Paycom. We will share your feedback regarding our training content and product development teams. We also recommend the resources on the Paycom blog and the HR Break Room podcast regarding the topics you mentioned. Please reach out to your Paycom specialist if you have any additional questions or feedback.

Replied 18/09/2018
Industry: Hospitality
Company size: 5,001–10,000 Employees
Used

Daily

for

2+ years

Review Source
---
Paycom is simple and great for HR needs
Paycom consolidates a plethora of functions—from standard human resources to project management to applicant tracking to learning management to time and attendance tracking—into a single platform. With Paycom, time and attendance tracking and management are completely automated, eliminating the need for any human processes.
Pros
An excellent central location for all company information and communication. Timesheets, costs, training, document uploading, onboarding, and benefits administration are all handled through it at my company. The software might need some polish, but it's a lifesaver for tracking mileage.
Cons
Honestly, I haven't noticed any drawbacks. Simple app or web-based access available. It would be great if the app could get alerts via push notifications. When keeping a manual mileage journal, it's a good idea to include more stops.
Response from

Paycom

Thanks for the positive review, Kendall! We are thrilled to hear that Paycom has been able to provide you with the tools and resources necessary to simplify your work life and help you become a better manager. We truly appreciate your feedback and look forward to continuing to provide you with the support you need to succeed.

Replied 07/08/2023
Industry: Construction
Company size: 11–50 Employees
Used

Weekly

for

1+ year

Review Source
---
Not Worth The Hassle
Stay away
Pros
It does the basic payroll functions needed for any size business
Cons
This has to be the worst payroll provider and program in the market
Response from

Paycom

Moises, we care about our clients' experiences and are disappointed to read your review. We are actively engaging with your organization. If you have additional feedback, please reach out to our team at [email protected].

Replied 27/07/2023
Industry: Hospital & Health Care
Company size: 10,000+ Employees
Used

Daily

for

1+ year

Review Source
---
Paycom improves by unifying the tasks of the HR team
Because with Paycom, we are able to maintain HR compliance in today's complex business environment. We trust them with some of our most sensitive employee data because of the way their platform has evolved and progressed over time.
Pros
Paystubs, upcoming payments, and requests for accrued vacation time are all easily accessible. This is also used on a daily basis for employee time tracking and the administration of company records relating to salary and benefits.
Cons
The app's interface can be confusing to new users who haven't watched a tutorial video. Clocking in only works when we are directly linked to the firm's wifi, which is annoying, but may have been intentional on the part of the organization.
Response from

Paycom

Katrina, it's great to hear Paycom has positively impacted you and your organization's payroll process! Thank you for the 5-star review, and for entrusting us with your HR needs.

Replied 12/09/2023
Industry: Restaurants
Company size: 201–500 Employees
Used

Daily

for

1+ year

Review Source
---
Paycom is Incredible and has the best support team!
Engaging with our employees has been so much more efficient with Paycom! They love the interface and once they got the hang of using it, we began to learn things from them as we made our transition.
Pros
There are so many features within Paycom that we utilize to make our operations smoother and mainly to communicate messages from the top level all the way to our team members.
Cons
There are still times where you have to jump through certain hoops to get to an end goal, or a particular report is dug down deep somewhere, but for the most part, Paycom has been user friendly and their support team is great.
Reasons for Switching to Paycom
Our sales rep [SENSITIVE CONTENT HIDDEN], and her team were the best to work with and very knowledgeable about all of the products and features. We felt that was the best decision as this has turned into a great partnership where not only are we using what Paycom has to offer, but we are also able to provide our own suggestions which are coming to fruition for the whole company and this two way communication has been phenomenal.
Response from

Paycom

Thank you for the 5-star review, Armaan! We're thrilled you have enjoyed working with our sales team and our support specialists! We appreciate your feedback, and we encourage you to continue sharing any enhancements you would like to see from us with your dedicated support team.

Replied 05/05/2020