About NetSuite
With an integrated system that includes ERP, financials, commerce, inventory management, HR, PSA, supply chain management, CRM and more – NetSuite enables fast-growing businesses across all industries to work more effectively by automating core processes and providing real-time insights into operational and financial performance.
What is NetSuite?
NetSuite is an all-in-one cloud business management solution that helps more than 32,000 organizations operate more effectively by automating core processes and providing real-time visibility into operational and financial performance. With a single, integrated suite of applications for managing accounting, order processing, inventory management, production, and supply chain and warehouse operations, NetSuite gives companies clear visibility of their data and control of their business.
Who uses NetSuite?
NetSuite is used by more than 32,000 customers across 200+ countries. Ideal for rapidly growing companies of any size in any industry needing a foundational financial management system that can scale and adapt as the business expands. From start up to IPO to global expansion, NetSuite supports every stage of your business journey.
How do you use NetSuite?
NetSuite is a cloud-based system, which can be accessed through an internet connection. There is no additional hardware, software installations or downloads necessary to use the software. Role based dashboards provide a quick and easy way to get real time information to help run the business.
How much does NetSuite cost?
Users subscribe to NetSuite for an annual license fee. Your license is made up of three main components: core platform, optional modules, and the number of users. There is also a one-time implementation fee for initial setup. As your business grows, you can easily activate new modules and add users.
Does NetSuite have an app?
Available for IOS and Android, NetSuite's mobile app is designed with a mobile-first UI for key workflows and support push notifications for time sensitive actions, allowing users to streamline work on the go.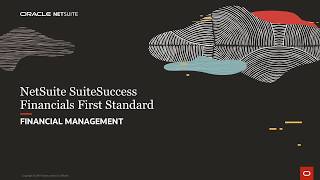 NetSuite does not have a free version.
Industry: Banking
Company size: 2-10 Employees
Used

Daily

for

2+ years

Review Source
---
Great product for a Small / Medium Business
Once we pass the initial challenges from the initial implementation, it does have become an invaluable part of our daily operations.
Pros
We are using this CRM for some time and really have become a critical tool for our commercial team, it has great lead tracking capabilities that allowed the reduction of the time needed for closing deals. Customizing reports anyway we want is a great tool in managing our forecasts. In addition, we were able to integrate it with several tools with no problem.
Cons
The investment in this tool is high since NetSuite was acquired by Oracle. Third party integration can be challenging if you don't have a specialized support team. We did have to spend some time training our associates.
Reasons for Choosing NetSuite
We needed a more robust and flexible tool to improve our commercial capabilities.
Reasons for Switching to NetSuite
We did a cost / benefit analysis and NetSuite CRM had the highest score.
Response from

Oracle

Thanks for taking the time to leave a review, Federico! If you haven't already done so, feel free to check out our NetSuite Customer Community. https://community.oracle.com/netsuite

Replied 07/09/2022
Industry: Apparel & Fashion
Company size: 51-200 Employees
Used

Daily

for

2+ years

Review Source
---
NetSuite SuiteCommerce is Powerful But Pricey
We liked the interface and capabilities of SuiteCommerce, but we did not enjoy the costs associated with ownership. SuiteCommerce may have been too aggressive of a platform for where we were in terms of eCommerce presence and sales as we were trying to build it out. Other platforms may have been a better option in our case, but SuiteCommerce is probably a better fit for a company going all in on eCommerce and is ok with the up front spend to get it going.
Pros
SuiteCommerce offers all the features you need for a successful eCommerce implementation.
Cons
The price to purchase and implement, and the cost for 3rd party developers can add up very quickly. A proper assessment of ROI is needed to see if other options may be more viable.
Reasons for Choosing NetSuite
We were kind of forced to make the switch to NetSuite SuiteCommerce for our US division as it was selected by the person over-seeing those operations. We probably would not have selected this platform for where we were in our eCommerce presence.
Reasons for Switching to NetSuite
We had little option but to agree to implement SuiteCommerce for the division it was to be used for.
Industry: Mechanical or Industrial Engineering
Company size: 201-500 Employees
Used

Daily

for

2+ years

Review Source
---
NetSuite is a very easy solution for order placement
I think it is a great system and very easy to use once you learn it. Within a few weeks I had the system pretty much mastered. Now after two and a half years, I don't even have to think about things, I know exactly where to go for the task I am doing.
Pros
It is a great program for inventory management and order placement once you get through the learning curve, which is not very hard to learn. Their support team has been out standing in training us and helping us through the learning of this software.
Cons
There are some steps that could be made easier with some adjusting of the software. Once particular thing is when using the search box to find a particular inventory item, if it is a popular item it will pop up all of the quotes and conversations about that item first instead of the first thing on the list being the product itself. It just requires an extra step to get the inventory item to pop up first. You have to go back to the search box and put inv: before the inventory item and then it will be the only thing that pops up.
Response from

Oracle

Thanks for taking the time to leave a review, Shane! If you haven't already done so, feel free to check out our NetSuite Customer Community. https://community.oracle.com/netsuite

Replied 05/01/2023
Ex-Consultant and Current Admin
Pros
Initial cost and on going costs are comparatively speaking very low. You can normally get away with having a first year cost of around $150-$300k depending on products and company size +/- additional pro services or 3rd party implementation teams. Additionally, the customization ability allows a good admin and dev team with proper business acumen to really create a system that reflects the current processes within the organization.
Cons
Ease of customization and relative complexity of permissions can lead to users having more power than they should and accidentally or purposefully creating or changing forms and database components. Additionally pro services can be less than knowledgeable and may lead users down canned or bad practices.
Industry: Computer Software
Company size: 51-200 Employees
Used

Daily

for

1+ year

Review Source
---
Overall a great accounting software for medium-sized businesses
Overall switching to NetSuite transformed our Finance team from data entry people to auditors. With most menial tasks automated or semi-automated, it freed up more time to audit our data and be more proactive with our accounting in general. Revenue management, which used to be a 100% manual, line-by-line nightmare, is now almost fully automated. Human errors were greatly reduced. Our sales opening process is almost fully automated thanks to the seamless Salesforce integration. Overall we are very satisfied with our switch.
Pros
The Revenue Management feature is amazing, a bit tricky to understand but once you get the hang of it it saves a ton of time.Multi-subsidiary and multi-currency work extremely well. We have 8 different subsidiaries in 3 currencies and it's made our lives so much easier to have them all in one place, with automatic currency conversion and automated end-of-month eliminations.Having automations like monthly postings to our GL, amortization calculations for our numerous IT purchases and monthly subscriptions, and the great reconciliation tool has saved us a ton of time during month's end.Integration with Salesforce was a breeze with an out-of-the-box connector.Support is generally very knowledgeable, problems are quickly fixed and answers quickly answered. There is a great Help tool (SuiteAnswers) where we find an answer to most of our problems, as well as a very active Enhancements Requests database.
Cons
Some features lack flexibility, like revenue recognition posting, but there are workarounds.User adoption can be slow because the system is very different from most mainstream systems, with it being so automated.Sales taxes management for Canada isn't totally adapted since they replicated American functionalities with Canadian codes, but there are also workarounds to this.
Reasons for Choosing NetSuite
We used to keep our accounting in four different software, with subsidiary eliminations being done totally manually. It wasn't scalable anymore and we needed a tool that would allow for more automation and less data entry as well as easier reconciliations between subsidiaries and currencies.
Response from

Oracle

Thanks for taking the time to leave a review, Joannie! If you haven't already done so, feel free to check out our NetSuite Customer Community. https://community.oracle.com/netsuite

Replied 30/11/2022