About Microsoft 365
Microsoft 365, formerly Office 365, is a suite of office collaboration and productivity applications. The software encompasses modules that enables the use of Microsoft Office suite and cloud-based solutions such as Skype, Exchange and SharePoint. While Microsoft 365 can be deployed through single sign-on leveraging an Active Directory, the software's functions can be configured on the online portal. It provides products such as OneDrive, Outlook, OneNote, PowerPoint, MicrosoftTeams and SharePoint. Primary features of Microsoft 365 comprise hosted services, office applications, updates, collaboration tools and Microsoft 365 Education. Additionally, users can leverage the suite for cross-platform efficiency, updated workflow, on-air meetings, cloud collaboration and email hosting. Catering to businesses and homes, Microsoft 365 can be accessed via web, iOS or Android operating system. It also provides on-premise solution for enterprises. Support is provided via email, phone and an online help desk. Pricing is per user per month.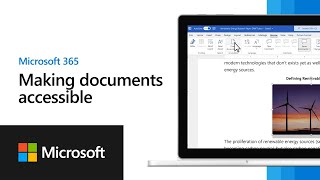 Microsoft 365 does not have a free version but does offer a free trial. Microsoft 365 paid version starts at US$6.99/month.
Starting Price:
US$6.99/month
Alternatives to Microsoft 365
Industry: Mechanical or Industrial Engineering
Company size: 201-500 Employees
Used

Daily

for

2+ years

Review Source
---
Simply the best office suite
As a team manager and project manager, I do my everyday tasks with Office 365.
Teams is the best teamwork software in the market. It is complete and you can do a lot of things in the same software (Chat, work on files, have meetings, organize meetings, integrate other softwares such as Trello for example).
Word, PowerPoint and Excel, used by everyone in every company, are the most advanced and complete softwares in the market.
Pros
Office 365 is complete. All the softwares supplied by Office 365 helps everyday doing the hundred of tasks.
Word, PowerPoint and Excel are the best softwares in the market today, against Google GSuite.
Excel is a very powerful tool for tables, dynamic tables and calculation.
Microsoft Teams is the daily software you will use to organize your team work : Shared files, grouped discussion, meeting and conferences, ...
Office is made for very small, small, big and very big companies. It is easy to works with customers, suppliers if you have Office because most of the companies uses Office.
Cons
Sometimes two softwares can do the same task. It can be difficult to understand which software to use.
For example, to work and shared files, you can do it with OneDrive and Teams.
An explanation of the softwares and what they do could be interesting for users.
Reasons for Switching to Microsoft 365
Office is the most complete and advanced softwares. Word, Excel and PowerPoint are much more better than GSuite and Libre Office. Microsoft Teams is better than Slack. It integrates well with Windows 10. You have only one Password for your laptop and all your office apps. It is easy to work with other companies (Suppliers, Customers) when they have Office. All the other softwares are compatible with Office.
Industry: Health, Wellness & Fitness
Company size: 2-10 Employees
Used

Daily

for

2+ years

Review Source
---
"Microsoft 365 for Increasing Productivity: A Comprehensive Review"
The comprehensive productivity package Microsoft 365 provides a variety of solutions for both people and businesses. Popular programs like Word, Excel, PowerPoint, and Outlook are included, along with cloud-based services like OneDrive and Teams. The suite is a fantastic option for businesses of all sizes since it is well-designed, approachable, and highly scalable. The seamless cloud integration makes file sharing and collaboration simple. Overall, Microsoft 365 is an excellent productivity tool that delivers excellent value for the money.
Pros
The powerful email management in Outlook, secure document storage and collaboration in OneDrive and SharePoint, and calendar management in Outlook are, in my opinion, Microsoft 365's most important features. The package also features potent file sharing, scheduling, and document management tools that can significantly increase an individual's and an organization's productivity and efficiency.Microsoft 365 is reasonably simple to use, especially for individuals who are unfamiliar with office suites, thanks to its user-friendly layout and intuitive tools. The suite's extensive customizability enables users to tailor their workflow and experience to their own requirements. Additionally, the suite is made to function flawlessly on a variety of devices, encouraging accessibility and teamwork. Overall, Microsoft 365 provides a full range of tools that are strong and simple to use, making it an excellent choice for increasing productivity.
Cons
Since Microsoft 365 has so many features and customization choices, some users might find it confusing or overwhelming. I can't speak from personal experience or perspective. It will take some time to completely comprehend and take advantage of the suite's features, and some users may find it challenging to navigate its various programs and tools. Additionally, the suite might need a membership, which not all users may be able to afford.To help users get the most of the suite, Microsoft does provide a wealth of documentation and support materials, including online tutorials and forums. Additionally, the suite is constantly improving and adding new capabilities, so it is possible that these difficulties will be solved.
Industry: Design
Company size: Self Employed
Used

Daily

for

1+ year

Review Source
---
As Expected
Decent overall but could be improved.
Pros
Feels similar to competitor online applications. Accessibility.
Cons
Searching for specific emails can be difficult and unreliable. Version control of stored files could be more specific than dates... suggest using descriptions or tags when saving files in order to manage changes or find previous versions. Word files in the browser often do not render correctly when opened from a desktop created version. And why doesn't Word support TRANSPARENT PNGS??
Industry: Information Services
Company size: 2-10 Employees
Used

Daily

for

2+ years

Review Source
---
Microsoft 365 Business in a small organization
I use this software every single day and have used Microsoft Office applications since the early 80s. Overall, I like how the software works and the multitude of applications that integrate with each other. It is also extremely affordable for a small organization with a very small budget.
Pros
OneDrive integration is great, so I am able to access files from the cloud on any computer. I also really like that I can use either the online or desktop versions of the software. I am old school and definitely prefer desktop apps.
Cons
Some things that should be super simple, are a bit more complicated. Because we are a very small organization, we do not have the knowledge or know-how for some of the more complicated offerings of MS 365 Business. See previous comments for specific instances of frustration caused by something we believe should be available and simple but is NOT.
Reasons for Switching to Microsoft 365
Zoho was ridiculously complicated to figure out how to do simple things, such as phone notifications, shared files, etc....
Industry: Information Technology & Services
Company size: Self Employed
Used

Daily

for

2+ years

Review Source
---
A Powerful tool
Microsoft 365 is a comprehensive suite of cloud-based applications and services that has helped my business to solve a variety of problems. It has helped to streamline operations, increase productivity, and improve collaboration. Microsoft 365 has also helped my business become more efficient by providing tools such as Office 365, Exchange Online, SharePoint Online, and Teams. These tools help store and share data securely, collaborate on projects, and automate processes. I can create and manage projects with ease, as well as track and report progress. All of these features have made my work life much more efficient and enjoyable.
Pros
I really enjoy using Microsoft 365. It has so many great features that make it an ideal choice for my work and personal needs. I like that it is cloud-based, so I can access my files from anywhere. I also appreciate the variety of apps and services that come with Microsoft 365, such as Word, Excel, PowerPoint, OneDrive, and Outlook. The Office 365 suite of apps is also incredibly useful for staying organized and productive.
Cons
I have to say that my least favorite thing about Microsoft 365 is the cost. It can be quite expensive for some people, especially those who are on a tight budget. The subscription model can be confusing and difficult to manage. It can be difficult to keep track of which features are included in each subscription plan, and the cost can add up quickly if you need to upgrade to a higher tier plan. Also, the user interface can be a bit clunky and difficult to navigate, making it difficult to find the features you need.