About Microsoft 365
Microsoft 365, formerly Office 365, is a suite of office collaboration and productivity applications. The software encompasses modules that enables the use of Microsoft Office suite and cloud-based solutions such as Skype, Exchange and SharePoint. While Microsoft 365 can be deployed through single sign-on leveraging an Active Directory, the software's functions can be configured on the online portal. It provides products such as OneDrive, Outlook, OneNote, PowerPoint, MicrosoftTeams and SharePoint. Primary features of Microsoft 365 comprise hosted services, office applications, updates, collaboration tools and Microsoft 365 Education. Additionally, users can leverage the suite for cross-platform efficiency, updated workflow, on-air meetings, cloud collaboration and email hosting. Catering to businesses and homes, Microsoft 365 can be accessed via web, iOS or Android operating system. It also provides on-premise solution for enterprises. Support is provided via email, phone and an online help desk. Pricing is per user per month.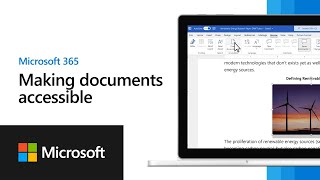 Microsoft 365 does not have a free version but does offer a free trial. Microsoft 365 paid version starts at US$6.99/month.
Starting Price:
US$6.99/month
Alternatives to Microsoft 365
Industry: Program Development
Company size: Self Employed
Used

Daily

for

2+ years

Review Source
---
Premium experience
I have been using microsoft 365 for more than 3 years. It has allowed me to work efficiently on thousands of projects, your file storage tool has always worked perfectly too. Its free version is limited but it is worth paying for such an incredible and useful tool.
Pros
Microsoft 365 offers a complete and premium experience. I really like being able to work in different sections to document and present thousands of files in different extensions.
Cons
Its free version is very limited. It doesn't offer many of the most useful tools.
Industry: Machinery
Company size: 2-10 Employees
Used

Daily

for

2+ years

Review Source
---
The gold standard for office software
I loved Microsoft 365 when I had a student account, and therefore free access. However, paying for it since then has become problematic at time, causing me to have to switch temporarily to other products for brief periods.
Pros
Microsoft 365 grants access to a multitude of excellent features made by Microsoft. Although it does cost a yearly (or monthly) fee, the number of perks received tend to justify the cost. Microsoft Office, OneDrive, OneNote, and several other tools are included within the package, all of which are superb.
Cons
My least favorite aspect of this software is the steep price tag. It can be hard to justify spending if you don't have the price within your budget.
Industry: Publishing
Company size: 2-10 Employees
Used

Daily

for

1-5 months

Review Source
---
Tracker chaos
So far annoying. If I had known what was done to Tracker I would have chosen a different product or kept the old one.
Pros
Nothing in particular, just got it because my Microsoft office student version 2019 had all kinds of glitches.
Cons
The Tracker has been changed to the point where it is so annoying and time consuming to do anything. I hope no one was paid to mess it up. I also hate the AutoSave and have disabled it on all my documents, and you can keep your OneDrive.
Industry: Hospital & Health Care
Company size: 51-200 Employees
Used

Daily

for

2+ years

Review Source
---
Productivity with limits
We have managed to cut down on repetative task in data analysis using excel by making use of the powerpivot feature and creating templates which once populated with new data they automatically and instantly bring accurate update graphs and charts
Pros
Office 365's feature support our core business functutions from support for report writing with spell check, grammar correction, word count, document design and layout features. The product comes with inbuilt templates for brochures, business cards, flyers and many other marketing products. The spreasheet features and new formulae (e.g. xlookup), predefined charts make data compilation and analysis a breeze for our data analysis teams. To cap it all the new templates in powerpoint make the suite a force to reckon with in our line of business as we on daily basis make presentation for our internal staff, clients and stake holders.
Cons
The new annual renew licensing structure deals a low to this otherwise great product
Reasons for Choosing Microsoft 365
Software upgrade
Reasons for Switching to Microsoft 365
The support for multiple document formats and reliability of Microsoft Office experienced in the previous versions of the product got the better of me as opposed the advertised features by the other product
Industry: Medical Practice
Company size: 501-1,000 Employees
Used

Daily

for

2+ years

Review Source
---
Microsoft 365 review
I vividly remember learning how to use Microsoft in school as a child. Now, as a soon to be graduate of university, I can't imagine not having Microsoft 365.
Pros
Microsoft has been around for decades. Everyone has at least one Microsoft program downloaded on their devices. It's incredibly user friendly and it's familiarity is one of its biggest pros. I enjoy it's cloud based system as I can have access to my work from any device. I also enjoy how seamlessly each of its various programs such as word, PowerPoint, excel all work together. Microsoft 365 also promotes collaboration by allowing teams to have access to the same files.
Cons
Microsoft is a heavy app and takes up a lot of space on your device. I also think some improvements can be made for offline access for various files. Also, if persons are not a part of an institution, it can be financially challenging to purchase Microsoft 365 independently