About Brightspace
D2L, the leading learning experience platform for companies and education, we help organizations around the world create experience-rich learning programs and drive business outcomes through learning. D2L has been delivering high-quality learning programs to colleges & universities for over 20 years, so we know what works. We bring our rich background in education to help companies close skills gaps, develop leaders, and get the best performance from their employees. With D2L's learning platform, business leaders can align learning programs to their organization's goals. We enhance business outcomes By transforming how workers learn with digital tools such as social, mobile, and video content, D2L helps customers improve performance and deliver real business outcomes. A One-stop-shop for Content Creation Most organizations leverage content from internal and external sources. With D2L, you get one platform to develop and curate job-specific content from any source. We take video to the next level. Video isn't just for delivering off-the-shelf content. With D2L, you can leverage video for developing subject matter experts, role-playing, evaluating skills, delivering personalized feedback, and more. Your learning program goes from detached to highly interactive. Customer-centric Innovation Our product roadmap is driven in partnership with our customers, not engineering. We work closely with our customers to understand their challenges and deliver product enhancements that solve them. Commitment to Accessibility We care about ensuring all workers have access to learning and we rigorously test the usability of our products. You can leverage technology to deliver an engaging learning experience to every employee, everywhere they are.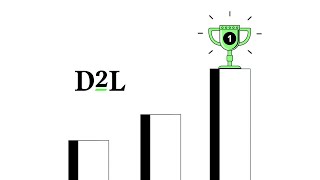 Brightspace does not have a free version but does offer a free trial.
Alternatives to Brightspace
Industry: Higher Education
Company size: 501–1,000 Employees
Used

Daily

for

2+ years

Review Source
---
Best used for online courses
I have not had any problems using Brightspace or D2L. I think the user interface is easy to learn and it is easy to find where I need to be to make assignments, grade submissions, and more. The system allows you to work as the administrator/faculty/teacher/instructor/ but also allows you to switch to the student view, which enables you to see what your students will see. I like that feature! It is extremely easy to upload files and images and adding hyperlinks is also a breeze, allowing you to choose the new window to open within the course or on a separate page. Even when they update the software, I find it very easy to learn the new applications. I have used a few other systems in the past and I really do like Brightspace and D2L over the others.
Pros
I found this software very easy to use and pretty intuitive. It is fresh looking on the screen and I've not had any issues with the system not working as it should.
Cons
There are a few extra clicks that have to take place in some parts of the software to get back to where you want to be. That is somewhat annoying, but a minor issue.
Industry: Higher Education
Company size: 51–200 Employees
Used

Daily

for

1+ year

Review Source
---
D2L LMS Review
My overall experience with D2L is a great experience. I enjoy using this product as a staff, as well as a student. There are also many tutorial videos out there to search through when having an issue.
Pros
What I like most about this product is the ease of navigating each feature of the product. There are quite a few features, all of them being outstanding and easy to use.
Cons
There seem to be quite a few bugs for us with this product. However, the product has been integrated going on two years, so there is bound to be some issues going forward.
Alternatives Considered
CANVAS
Reasons for Choosing Brightspace
The other LMS was going away, and we had to look for a new product, also one that was cheaper.
Reasons for Switching to Brightspace
Brightspace was cheaper than others, with a much better quality.
Industry: Higher Education
Company size: 1,001–5,000 Employees
Used

Daily

for

1-5 months

Review Source
---
Nice interface but not intuitive or easy to use
Overall, my experience with Brightspace is negative. It looks deceivingly simple to use because of their modern look and Bright color scheme that is often associated with newer websites with easy functionality, but menus are often hard to find and it is difficult to do basic tasks like scoring quizzes.
Pros
I like the ability for there to be an online classroom and I like that it records the lectures. I like how the online classroom allows for screensharing and chatting also. I also like the look of the software; it doesn't look dated.
Cons
At this point, I have used several types of software like Brightspace as I have been in higher education for almost 7 years now as an undergraduate student and now, a graduate student. I think out of all those other software that I have used, Brightspace is the least intuitive to navigate. On the outset, I think the website looks clean and modern and it feels like a website that would be easy to navigate. But when you actually do start navigating the website, you find out how hard it is to find simple commands. For example, to simply program and then score a quiz online is much harder than it needs to be. Menus for basic things like how to see the students' grades were hard to find and I had to ultimately turn to google to figure out how to grade the quiz. I am new to this software, so maybe it just takes some getting used to, but so far, as a new user, I am finding that Brightspace is not intuitive or easy to navigate.
Industry: Research
Company size: 5,001–10,000 Employees
Used

Daily

for

2+ years

Review Source
---
A Comprehensive Platform for Effective Teaching
As a professor who has used D2L Brightspace for many years, I can confidently say that it is an excellent platform for managing course content, assignments, and grading. Its user-friendly interface and advanced features make it easy for both instructors and students to navigate and use. The ability to create folders for student assignments and manage everything in one place is a major advantage of the platform. Overall, I highly recommend D2L Brightspace for educators looking for a comprehensive, efficient, and user-friendly platform for managing their courses.
Pros
As a professor, I've used D2L Brightspace for many years and have found it to be an excellent tool for managing my courses. I love that I can easily post class content, syllabus, and grade assignments all in one place. It's also great for creating forums and discussions for students to engage with each other. One of my favorite features is creating folders for students to submit their assignments. It makes it easy to grade and provide feedback all in one place.
Cons
Some advanced features may require additional training or guidance.
Industry: Accounting
Company size: 10,000+ Employees
Used

Daily

for

2+ years

Review Source
---
Brightspace was easy to learn as a student!
It allows for great communication between students and teachers and overall was simple to understand from both perspectives!
Pros
I enjoyed the formatting and how easy to use brightspace was compared to the previous software my university used. It made tracking grades and all of the content my teacher posted so much easier to follow. It also shows how your grades were compared to other students and allows you to track your own performance.
When I was a TA, it was also really easy to post news items, enter grades and insert comments on students' papers.
Easy to understand for all users!
Cons
It can be difficult to operate on mobile devices - there are less buttons to navigate the pages but it's not impossible to use.