About Cin7 Core
Cin7 Core, formally known as DEAR, is an app that makes enterprise-level inventory management, manufacturing, sales integration, reporting, and automation accessible to all businesses. Leverage the power of multi-module inventory management software to keep the moving parts of your business all in one location. Automate time-consuming tasks, whether you are in retail, wholesale or manufacturing. Achieve complete visibility of sales across all channels. Integrations with online stores and shipping platforms help you reach more customers and increase sales. Everything is in one system at a fraction of the cost of ERPs.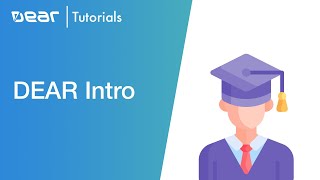 Cin7 Core does not have a free version but does offer a free trial. Cin7 Core paid version starts at US$325.00/month.
Starting Price:
US$325.00/month
Alternatives to Cin7 Core
Industry: Information Technology & Services
Company size: 2–10 Employees
Used

Daily

for

2+ years

Review Source
---
The best cloud-based Inventory Management option for SMEs
As a consultant implementing DEAR Inventory for a wide range of SMEs, we have solved an innumerable amount of problems along the way. From Batch tracking, to serial number tracking, integrations with online stores, accounting, shipping, reporting and forecasting, etc, it is all there.
The team at DEAR are generally very quick to respond and offer assistance, and the users are given the power to request and vote on new features to be implemented. The subscription pricing is also at a point where it represents huge value for money.
Pros
As a cloud integration consultant working with SMEs in Adelaide and interstate to solve inventory management issues by implementing the right software, DEAR has proven again and again to be the leading choice for these businesses and is now our recommended choice as an implementation specialist.
DEAR has the functionality to provide a central solution to any SME looking to sell online or instore across a number of channels, and manage all the inventory in one place.The integration with Xero is top notch and the most robust I've seen of almost any app that connects to Xero.
The integrations to eCommerce channels are consistent in their setup and options and allow a great deal of flexibility. Complementing these integrations are shipping service integrations that allow for a full suite of inter-connected apps with DEAR as the hub.
Cons
If I had a gripe, it would be around some minor inconsistencies within the UI across various parts of the software, as well as some minor inconsistencies with various reports that are available.
Industry: Fishery
Company size: 2–10 Employees
Used

Daily

for

2+ years

Review Source
---
Daily user of Dear
Overall Dear is meeting our needs when connected to Xero. It meets our day to day inventory needs however would be much better if it was a more complete accounting & inventory package.
Pros
Dear was straight forward and reasonably easy to set up. It is good for our daily transaction, inventory management, and handles multiple warehouses and foreign currency well.
Cons
Features that could be improved are: visibility of stock on hand and sell price whilst in inventory, instead one has to either drill down on each stock item or go to reports. A general ledger section that has P & L, Balance Sheet, Trial Balance, etc would also be more user friendly- instead of going to reports.
Reasons for Choosing Cin7 Core
Changed from Evolution as wanted a simpler, more user friendly, cloud based package. Preferred Dear over Unleashed due to better GL for inventory
Reasons for Switching to Cin7 Core
I could setup Dear myself, I was advised Intacct would require costly support to setup.
Industry: Retail
Company size: 11–50 Employees
Used

Daily

for

2+ years

Review Source
---
Growing SMBs / Midsized Companies are taking a chance with DEAR, Enterprise should avoid at...
They do not seem to have a very good handle on their "Official" integrations. We have a Woocommerce store that does about 30,000 orders per month and we recently had an issue where no returns or refunds were being imported to DEAR. In the mean Time our CS agents were entering all credit notes and restocks manually in DEAR. It took almost 20 days of back and forth for DEAR to finally point out that their system was not receiving web hook notifications and was in polling mode. 20 days!
New situation, shipstation integration just stopped working. Submitted a ticket with the error details and steps to reproduce. Instead of getting any meaningful feedback, instead of their technical team just simply trying to reproduce it on their end which they would obviously do if they were developing the integration, they replied back that they needed to know the request details that shipstation is trying to send. They want the JSON payload presumably. But how in the world can they develop an integration if they don't already know what that response is supposed to be? How can they develop it without having a shipstation account of their own to test? The answer is they do and they can but they don't. It is much more convenient for them to simply kick the can down the road by telling the tier one person they need more information.
Pros
What I like most is that it is built by accountants. Costing is done better than most systems. I also like that it has a fairly strong inventory management and production modules. Purchasing / Receiving is average but the WMS below average. We use it all.
Cons
Customer support is absolutely horrendous. They are reasonably fast to respond but you will always be given a tier 1 support agent who can't do much but reiterate the documentation to you. Their technical team seems outsourced because in 4 years I have not been able to have a live troubleshooting session with them.
Many times they push out updates to the system which cause problems with operations and integrations.
For over 6 months we had an issue where any advanced purchase (a purchase with more than one invoice and receiving) would not place the correct receiving record with the correct invoice. And you can't even choose which receiving note to associate to which invoice. So we would have open invoices which were actually received and closed invoices which had not been received. I had dozens of back and forth messages with support and I ended up having to get a DEAR partner to reach out to them on my behalf and get in touch with someone who could actually get it fixed. Then after we got told they would work on a fix it took another month or two for the fix to be implemented. And it still isn't perfect.
Another time, the support team deleted one of my eCommerce store applications. This meant we had to re-add the store and it re-imported and duplicated about 50,000 orders, causing a disastrous mess. Technical team refused to help so we had to go page by page in the interface and void 100 at a time.
Reasons for Switching to Cin7 Core
It was cheaper. And it was also a mistake. 4 years later and it is by far the source of the most frustration. If you're evaluating ERPs support must be your number one criteria your business will not be able move quickly if you have to fight to get information and action from your vendor's support team. The system is not bad. And in some cases the issue was with the third party they were integrating with, but these issues can never be resolved without the two teams working together. And that just does not happen at DEAR. The technical team seems like a whole other company. I suspect it is outsourced or something. The support and willingness of the technical team to help is abhorrent. I have more horror stories but I ran out of space to write.
Response from

Cin7

Hello Dustin,

Thank you for your feedback. As per the conversation you had with our tech support we are pleased to have being able to resolve the aforementioned issues.

We are constantly looking at ways to improve our service and your valuable feedback is highly appreciated.

Regards,
DEAR Team

Replied 31/03/2021
Industry: Wholesale
Company size: 2–10 Employees
Used

Weekly

for

1+ year

Review Source
---
Cin7 Excellent Inventory Management
Very easy to setup and use and excellent support when needed
Pros
Ease of use and almost instant access to support when required
Cons
No mobile app - it's not easy to use the system in a browser on a phone
Reasons for Switching to Cin7 Core
Value for money. But in hindsight, it's also much easier to use, updates are reliable and it just works. Plus the support is first class. It's what I'd expect from a cloud based system.
Industry: Consumer Goods
Company size: 2–10 Employees
Used

Daily

for

1+ year

Review Source
---
An accountant's Point of View.
Inventory control and costs with real figures to add to the P&L. Inventory true numbers easily tracked and sales with all 5 different payments on Shopify easily tracked.
Pros
Easy to learn the different modules and to teach others how.
Cons
When you have to undo sales orders, it completely undoes everything. The sales order should hold the inventory already taken from the system. Sometimes it is impossible to redo because the inventory is no longer available.I also wish that additional costs would add to the per unit cost of inventory.